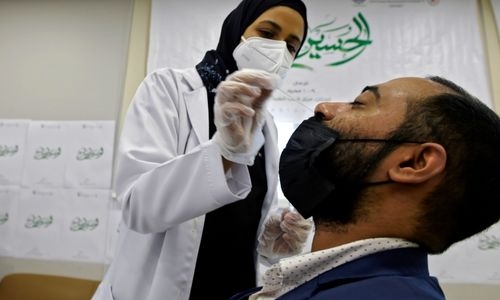 TDT | Manama                                        
The Daily Tribune – www.newsofbahrain.com   
Bahrain yesterday scrapped the mandatory self-isolation rules following a review of the health situation and occupancy rates in hospitals and Intensive Care Units in the Kingdom.
The new rules that take effect today read: "Self-isolation will no longer be in effect, while advising active cases to isolate for five days and avoid contact with others." Besides, starting today, Bahrain will only employ a "positive rapid test"as the diagnostic tool for confirming COVID-19 infections at local health centres, confirmed the National Medical Taskforce for combatting COVID-19.
Polymerase Chain Reaction or PCR tests will be performed only when indicated as per medical evaluation.
"It's, however, necessary to continue following precautionary guidelines, including taking the booster shots and testing when having symptoms such as fever, cough, or difficulty in breathing," said Lt. General Dr Shaikh Mohammed bin Abdulla Al Khalifa, the Supreme Council of Health Chairman and head of the National Medical Taskforce.