The 'Love Me' programme is a local community initiative to enhance mental and physical wellbeing in a refreshing and inspiring way. This month it received support from the Active Richmond Fund to help more women in the Borough take simple steps towards a healthy lifestyle.
The programme aims to build confidence and enthusiasm for everyday life with a broad range of activities; motivate a healthy lifestyle by providing insight into the power of breathing, superfoods, and fun exercise; instil an understanding of how taking a simpler approach to life can help ourselves, those around us, and our planet; and, inspire participants to embrace who they are and how valuable they are by focusing on and utilising tools inside of them.
Each week, the participants discover ways to: quieten their minds, rise above their emotions and, use their words powerfully (with former International athlete Susie Bush-Ramsey), whilst exploring: dance (with Choreographer and West-End Dancer, Emma Chrispin), breathing fully and stretching (with Frankie Alpino), pilates (with Women's Health Specialist, Lydia Campbell), superfoods, smoothie making, walking, sustainable style, origami and block-printing (with fine artist, Red Gibbons-Lejeune) all in the process.
The programme currently runs at LiveWell Kew. Visit Take7simplesteps website to discover more about the programme and watch a mini video about the activities which take place each week. 
Social Prescribing places are available for the programme along with places for those who do not have means to pay.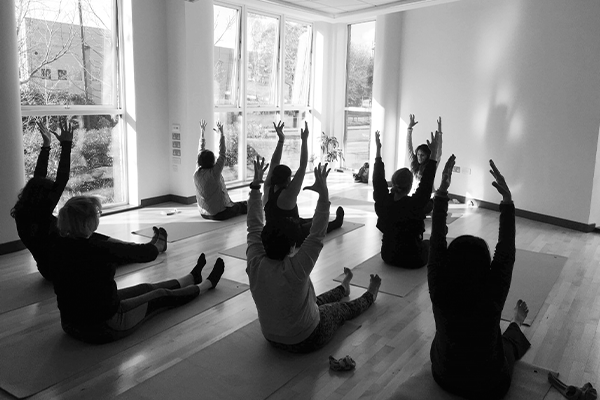 Community news on behalf of The Joy in Simple CIC