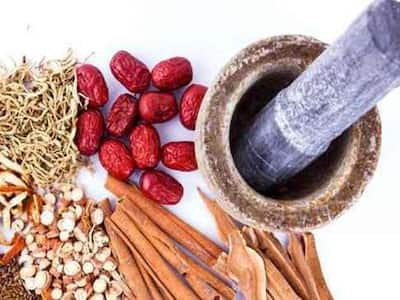 The Unani system of healing has gained widespread acceptance due to its easy accessibility, affordability, and absence of side effects.
In recent years, an increasing number of individuals have been seeking alternative methods of healing, driven by various factors such as the desire to minimise reliance on pharmaceutical drugs, a growing awareness, and a greater emphasis on preventative healthcare. Alternative methods for healing can encompass a wide range of traditional medicine like Ayurveda, Yoga, Unani, Siddha, Homeopathy, Sowa-rigpa, naturopathy, acupuncture, and chiropractic among others. These practices are often based on the holistic healing principles that prioritize the interconnectedness of the body, mind, and spirit, offering sustainable and long-term solutions for consumers.
India has long been known for its expertise in traditional healing methods such as Ayurveda, UNANI, naturopathy, and cultural wellness. The efforts of Prime Minister Narendra Modi have been instrumental in propelling the Indian wellness industry to new heights. With the recent surge in COVID-19 cases, there has been a growing interest in holistic healthcare. The country is optimistic that it will attain unprecedented levels of success in the healthcare sector through alternative therapies that prioritise holistic health and overall well-being.
A natural, proactive approach to healthcare
Overall, the shift towards alternative methods for healing reflects a growing recognition of the significance of holistic wellness and a desire to pursue a natural and proactive approach to healthcare. In the wake of the COVID-19 pandemic, there has been an amplified focus on overall health and wellness, as well as a surge of interest in traditional and natural remedies that can enhance immune function and minimise illness risk. Consequently, In recent times, there has been an increase in interest towards Unani medicine, as people seek out for a more natural approach of healthcare.
Use of Unani medicine
One of the primary advantages of Unani medicine during the pandemic is its emphasis on immune-boosting remedies and preventative measures.
Unani practitioners may suggest various natural remedies, such as herbal supplements, to strengthen immune function and decrease the likelihood of infection.
Additionally, Unani practitioners may recommend stress-reducing techniques, such as aromatherapy or meditation, to support mental health and emotional well-being amidst these difficult times.
Unani physicians examines multiple factors while maintaining the health and well-being of the patient.
By adopting this approach, Unani experts perceives illness as an opportunity to serve, cleanse, purify, and harmonize the physical, emotional, mental, and spiritual facets of the body.
Benefits of the Unani system of healing
The Unani system of healing has gained widespread acceptance due to its easy accessibility, affordability, and absence of side effects. As the effects of the COVID-19 pandemic continue to ravage the world, there has been a growing interest in natural remedies and alternative therapies to boost immunity and prevent infection. The Indian government and health policy makers are recognising the potential of Unani medicine in strengthening the medical system and are taking steps to promote its use. Through sustained efforts to standardise and improve the healthcare system, India aims to ensure that its citizens have access to high-quality and affordable healthcare services. By embracing the Unani system of medicine, the country can achieve this goal while also promoting the use of natural and non-invasive methods of healing.
(This article is authored by Hakeem Naushad Ali Rana, Head - Hamdard Board of Physicians)
Total Wellness is now just a click away.
Follow us on