Are stress pimples wreaking havoc on your skin? You're not alone. These pesky pimples can affect anyone, regardless of age or skin type.
Stress-induced hormonal changes can cause an increase in sebum production, leading to clogged pores and inflammation. If you're tired of dealing with stress pimples, keep reading for tips on prevention and treatment.
---
Causes of stress pimples
Stress pimples, also known as stress-induced acne, are a common skin concern that can affect people of all ages. These pimples are caused by a combination of factors including bacteria, inflammation, clogged pores and hormonal changes.
1) Hormonal changes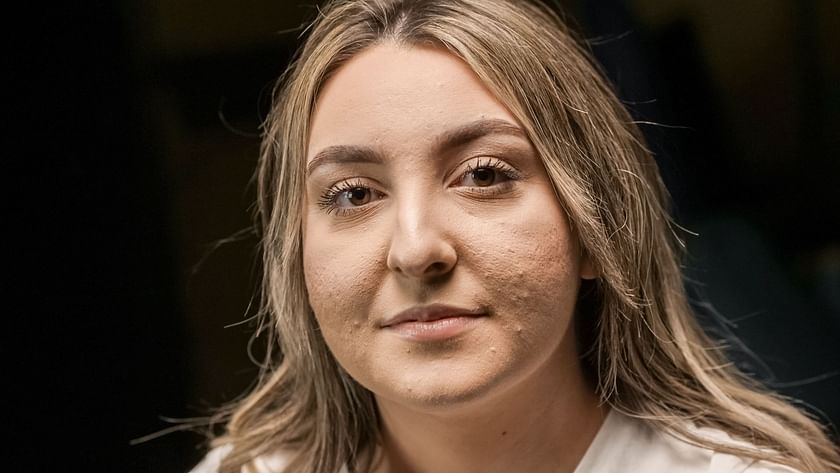 When under stress, the body produces hormones like cortisol and adrenaline, which can increase sebum production and inflammation, leading to pimple formation.
These hormones imbalance can also cause increase in androgen levels, which can stimulate sebaceous glands and lead to production of excess sebum. This excess sebum can clog pores and lead to formation of pimples.
2) Bacteria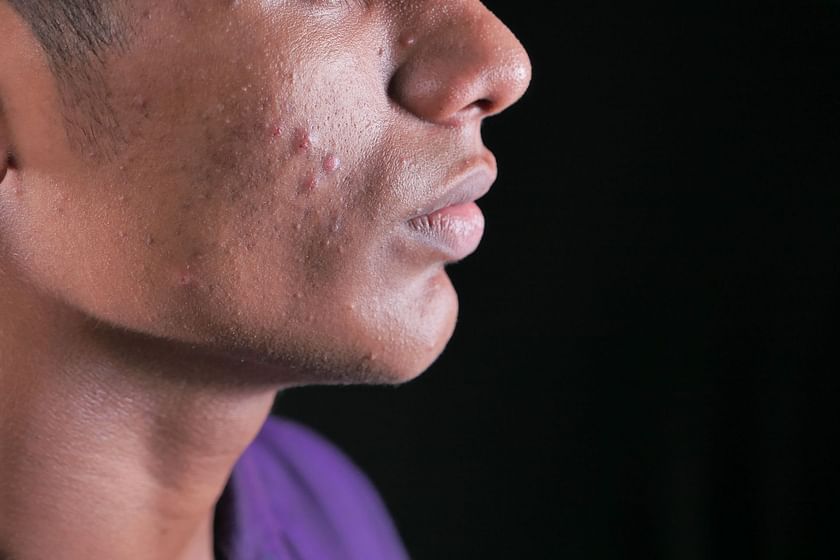 Acne-causing bacteria, like propionibacterium acnes, are naturally present on the skin.
However, when there's an overgrowth of these bacteria, they can cause inflammation, leading to formation of pimples. Stress can weaken the immune system, making it more difficult for the body to fight off these bacteria, leading to an increased risk of stress pimples.
3) Inflammation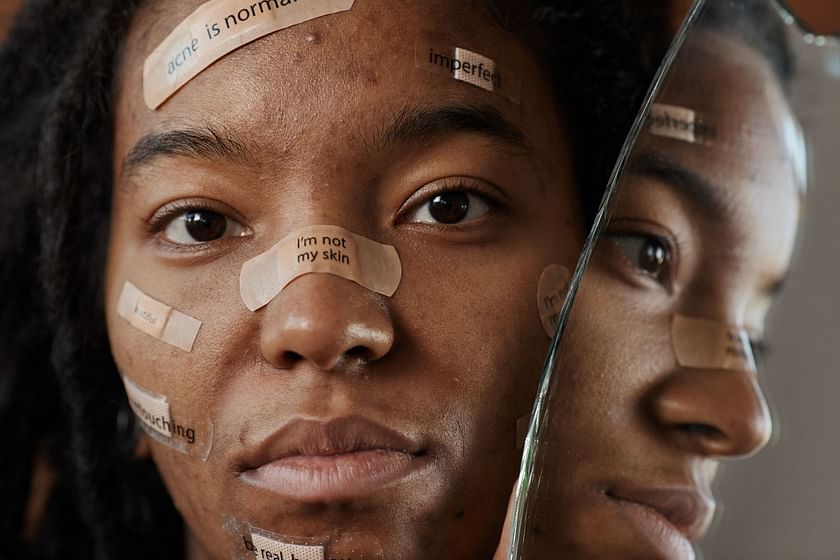 Stress can cause inflammation throughout the body, including the skin. Inflammation can cause increase in sebum production and clogged pores, leading to pimple formation.
Additionally, stress can cause an increase in production of pro-inflammatory cytokines, which can exacerbate inflammation and lead to formation of pimples.
4) Clogged pores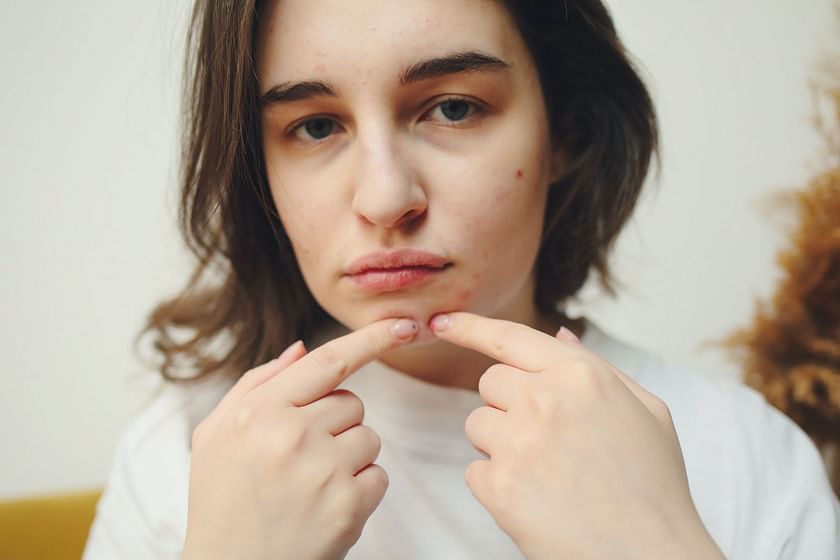 When excess sebum is produced, it can clog pores and lead to formation of pimples.
Stress can cause increase in sebum production, making it more likely for pores to become clogged. Stress causes an increase in skin cell turnover, which can also contribute to clogged pores and formation of pimples.
---
How to get rid of stress pimples?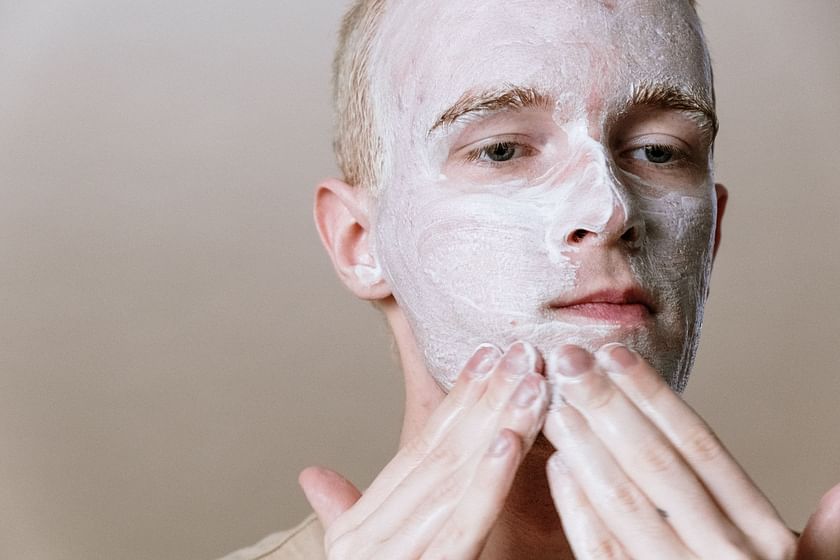 The best way to prevent stress pimples is to manage stress levels. Here are some tips to help reduce stress:
1) Exercise regularly
Engaging in physical activity is an effective method to decrease stress levels. That's due to the release of endorphins, which are natural mood enhances, during exercise.
2) Get enough sleep
Insufficient sleep can result in heightened stress levels. It's advisable to target 7-8 hours of sleep each night.
3) Practice relaxation techniques
Simpl and easy practices like meditation, deep breathing and yoga are effective on lowering stress levels.
4) Have a healthy diet
Incorporating fruits, vegetables and whole grains in your diet can aid in decreasing stress level.
5) Avoid triggers
Identify triggers that can stress, and avoid them as much as possible.
---
Treatment for stress pimples
If you're already going through this phase, here are some treatment options:
1) Topical treatments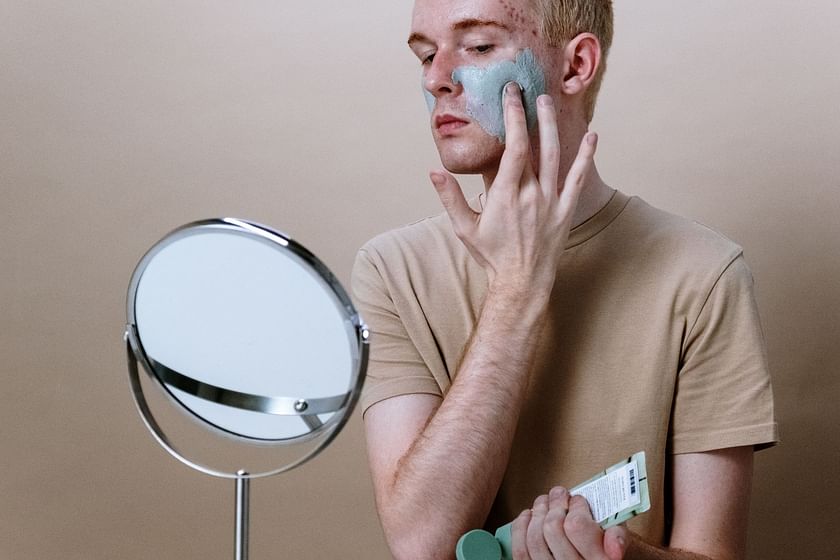 Over-the-counter topical treatments containing benzoyl peroxide, salicylic acid or retinoids can help reduce inflammation and unclog pores.
2) Prescription medications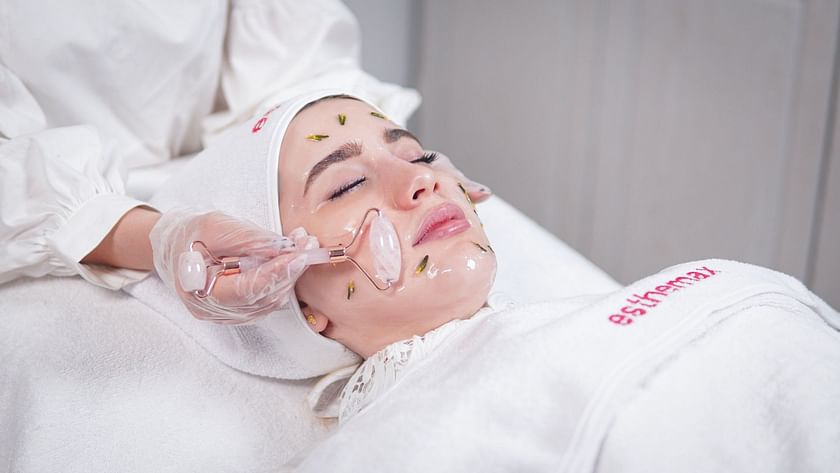 If over-the-counter treatments are not effective, your dermatologist may prescribe topical or oral medications to help with stress pimples.
3) Professional treatments
Professional treatments like chemical peels, microdermabrasion or laser therapy can help reduce appearance of stress pimples.
4) Lifestyle changes
In addition to managing stress levels, making a lifestyle change such as avoiding touching your face, keeping your skin clean, and avoiding harsh skincare products can help prevent and treat stress pimples.
---
Stress pimples can be a frustrating and persistent skin concern. Understanding the cause of stress pimples and taking proactive steps to prevent them can help keep your skin healthy and clear.
By managing stress levels, maintaining a healthy diet and using non-comedogenic skincare products, you can help prevent stress pimples and achieve healthy, glowing skin.