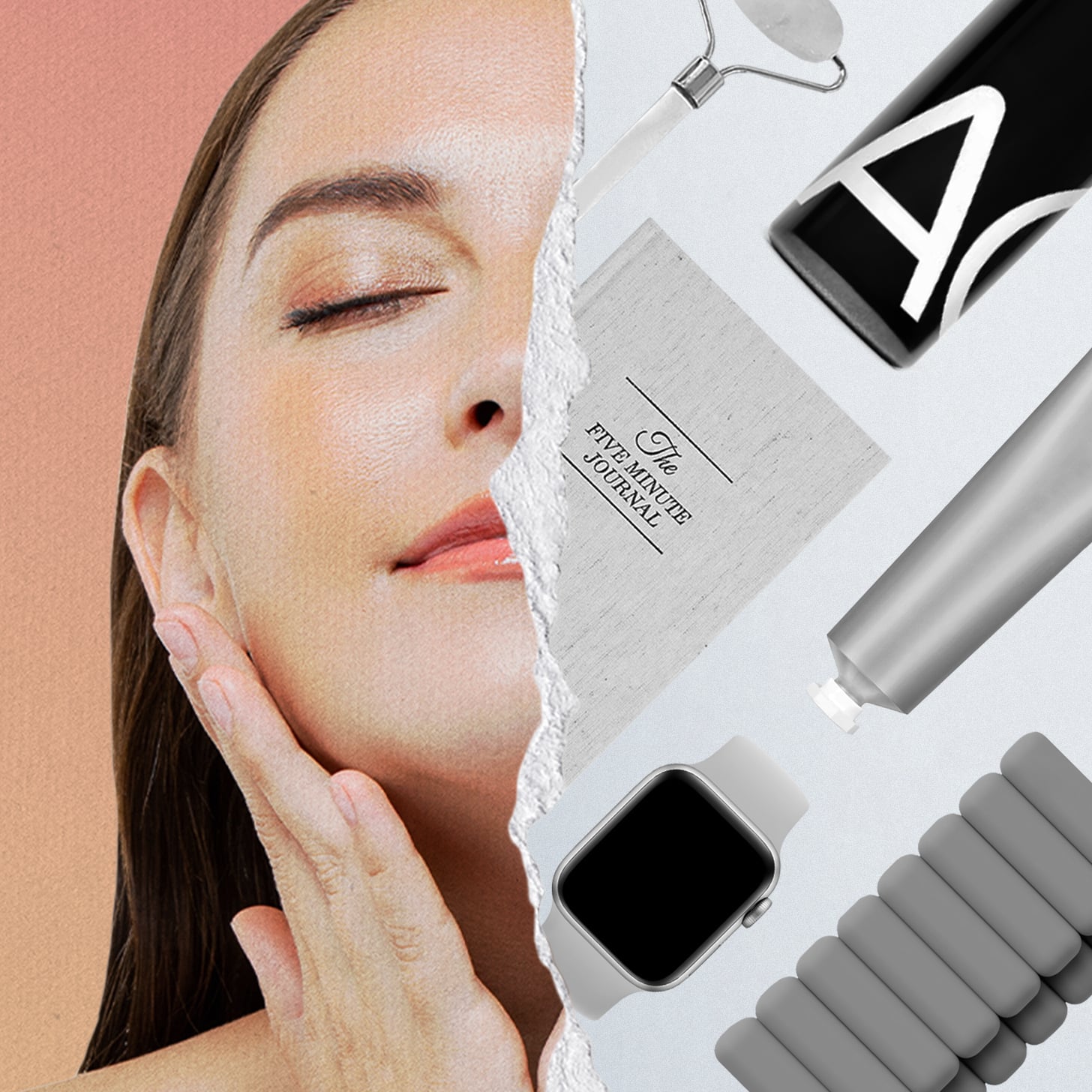 I have a bone to pick with self-care. I, too, love to treat myself to a little dopamine hit during a trying time. But it seems to me that the concept of self-care has morphed from a strategy to protect my own and others' well-being into an excuse to spend money, cancel plans at the last minute, or sleep to avoid my problems.
The sentiment of self-care comes at the confluence of therapy-speak and a societal recognition that most of us are burnt out, stressed out, and overworked. Self-care posits itself as an individualistic answer, or at least a positive coping mechanism, for a wider world that disempowers vast groups of people. People's needs feel disregarded to the point where we've created a "trend" to justify doing the bare minimum for ourselves. The pandemic only amplified these feelings, as many people navigated long stretches of isolation, loss of stability, and disconnection from loved ones for the first time. (For many disabled people, however, the pandemic merely laid bare the cultural and structural norms that isolate sick people from care.)
People should feel they can take care of themselves. Everyone deserves to have the rest, joy, and support they need. But that certainly won't be accomplished with just a killer beauty routine, hot girl walk, or fancy coffee (all of which do indeed bring me happiness).
Self-care was never meant to be a feel-good take on "me time." It was essential, difficult work.
In an article for Refinery29, journalist Kathleen Newman-Bremang explores the origins of self-care through feminist scholar Audre Lorde's 1988 essay collection "A Burst of Light." In these essays, Lorde first wrote about self-care as a critical, political act for Black women, stating: "Caring for myself is not self-indulgence, it is self-preservation, and that is an act of political warfare." Lorde saw self-care as a wider call for community care, which as Newman-Bremang writes, is about "using our power and bandwidth to support and provide for our communities when the systems we exist in don't" — but not to the point of overextension and self-sacrifice.
In this way, self-care feels like it may treat the symptom of anxiety, marginalization, or burnout, but never the root cause: a larger culture where people lack care.
Newman-Bremang writes that self-care has transformed from Lorde's original call for community care into a capitalistic, individualistic practice. Not only has this political imperative been deemphasized, but self-care has largely been co-opted by the very-white wellness industry and, in effect, "reinforces the very structures Audre Lorde devoted her life to dismantling," says Newman-Bremang.
In real life, the cheapening of self-care is marked by expensive, unnecessary products and mantras about how we all deserve to be our own first priority. Self-care is often a way to put up walls — or at least blinders — to separate us from the outside world and all the things that make real forms of care so vital in the first place. It's clear that self-care, at least the way it's used in the popular sense, has been de-fanged of its radical, community-centered origins. And if anything, seems to be doing the opposite of its original intentions.
In 2022, self-care feels like a slightly more feminist rebranding of beauty standards, à la multistep skin-care routines, intense workouts, and elaborate, almost ritualistic, grooming routines deemed an important part of maintaining good mental health. This type of glossy empowerment serves to keep many people under the yoke of what is, really, just rebranded beauty ideals — and the effects of these ideals aren't exactly positive.
For many women, beauty is just more work heaped on top of a plate already full of emotional labor, childcare, housekeeping, and also paid work. In the 1989 book "The Second Shift: Working Parents and the Revolution at Home", feminist scholar Arlie Hochschild studied married men and women and how labor was distributed in the home. She found that women, despite also working, took care of most of the household and childcare responsibilities — something she dubbed their "second shift" of work. Author Naomi Wolfe built upon this theory in her 1990 book "The Beauty Myth," arguing that most women must also deal with a "third shift" — the work expected of women to look beautiful. (Important to note: in the past few years, Wolfe has been criticized for some of the scholarship and statistics quoted in "The Beauty Myth," and more recently, Wolfe's concerning support of conspiracy theories and anti-vaccine misinformation during COVID.) But Wolfe's theory still holds true — it takes work to look good. Now, we're just calling that work by a new name.
If self-care is turning away from actual care, then in some ways, it's turning towards an expectation of how people (often women) should spend their time. And if women reject a third shift of self-care, they may even feel ashamed for failing to meet 2022's expectations of women who manage work, children, and mental health seamlessly.
In this way, self-care feels like it may treat the symptom of anxiety, marginalization, or burnout, but never the root cause: a larger culture where people lack care. Pleasure is important — but it also shouldn't make me complacent and it doesn't erase a wider urgency for community support. I'm learning now that I can have (and enjoy) my hot baths and face masks, but they will never replace a real self-care practice — showing up for my community, offering solidarity, setting boundaries, and investing in my own well-being.
Image Sources: Image Sources: Getty / Atstock Productions and Photo Illustration: Ava Cruz