Life can get hectic, and as a result, it can be easy to forget the simple things that make a lasting difference in our overall health. We have all had days when we haven't hydrated well enough or forgotten to check in with ourselves. It can be daunting to address self-care or mental health topics, and these games work to demystify and gamify the process.
Related: Best Mobile Games To Help You Relax
Whether you are looking for a gentle nudge reminding you to make your bed or perhaps you need a virtual sanctuary to retreat to, there's a game in this list for you. Many of the games on this list are free, making it a risk-free experience if you're new to the idea of self-care.
8
Amaru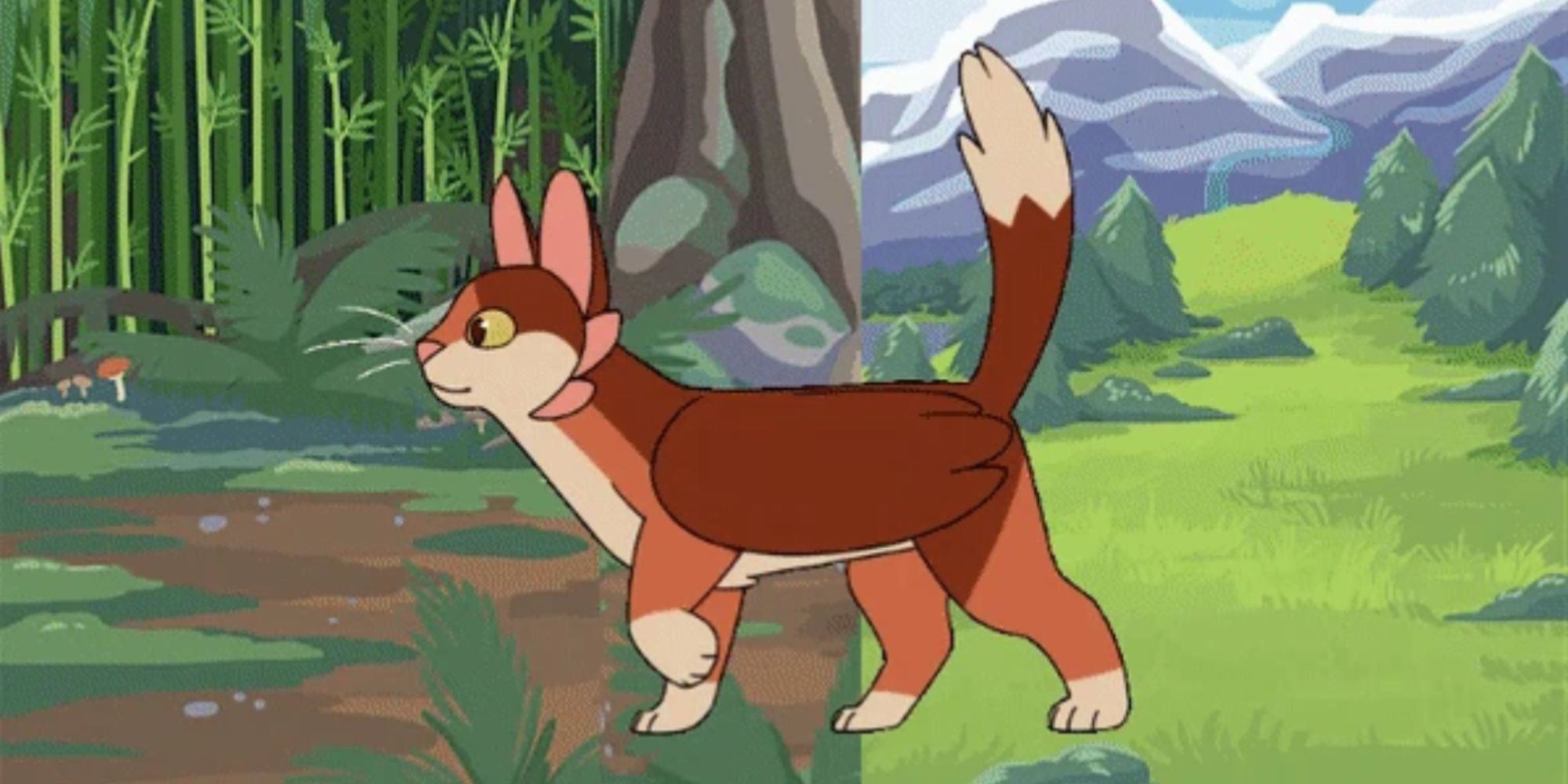 Amaru is a mobile game focused on helping you develop self-care habits. The game makes self-care approachable and playful through the help of your new pet Amaru. You will connect your self-care needs to that of Amaru (think Tamagotchi meets personal well-being). Complete activities such as breathing meditations, and journal entries within the game.
You will level up Amaru and discover locations throughout your progress, unlocking and discovering new mini-games along the way. The gameplay is designed to be completed in roughly two months if you play between 15-30 minutes per day, which is intentionally aligned with the timeframe to form new healthy habits.
7
Guardians: Unite The Realm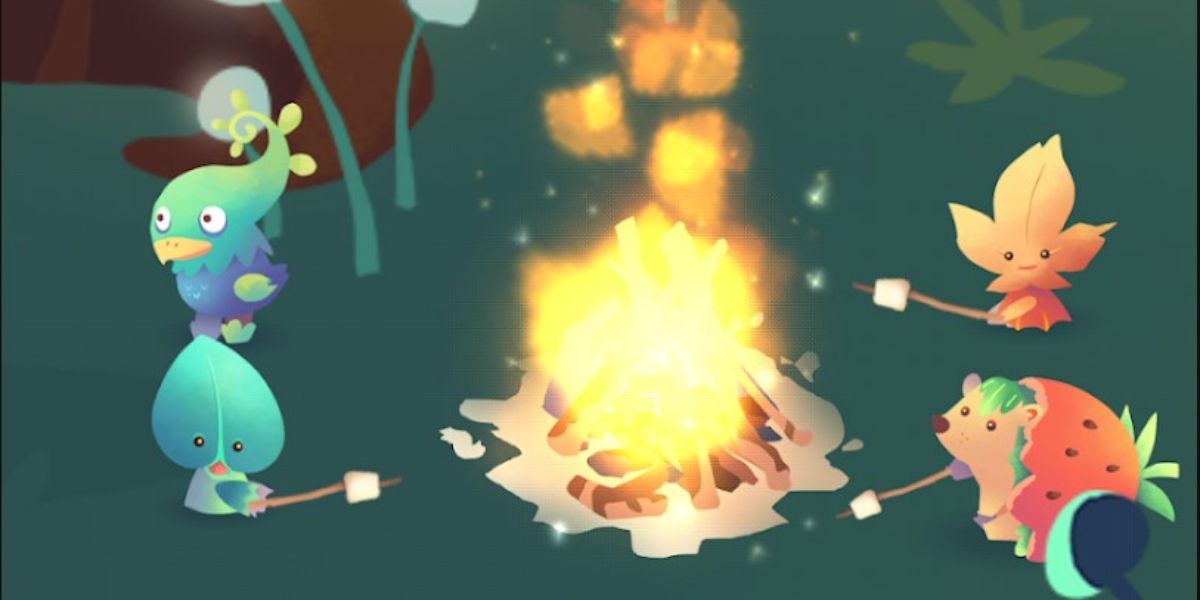 Guardians utilizes Cognitive Behavioral Therapy to help you create a healthier lifestyle. You are tasked with rescuing cute creatures named Guardians, and must save their Realms from evil beings called Scorians. To progress in-game and collect the Guardians as pets, you are required to complete activities outside of the game, in real life.
RELATED: Best Open World Games Where You Can Get A Pet
The only way to inspire the Guardians to join your cause, and ultimately save the Realm, is to inspire yourself. Guardians was created with lasting mental health improvements in mind, and a study performed by the developers at MIT Media Lab shows that the game improves users' moods, and productivity long-term.
6
Virtual Cottage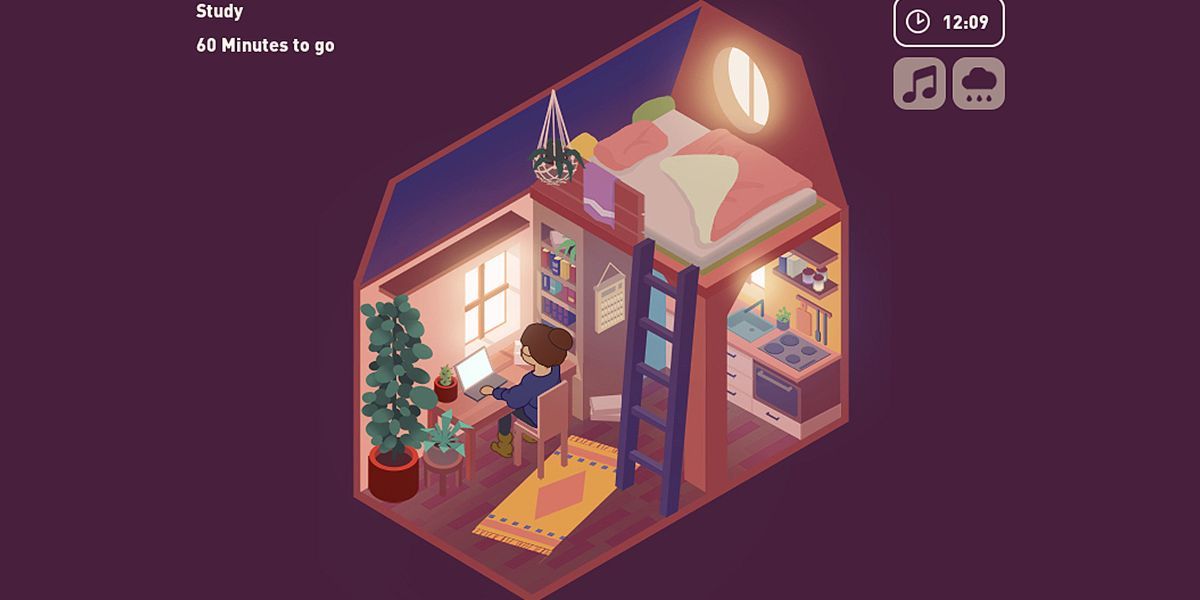 Virtual Cottage is devoted to creating a cozy atmosphere for you to complete your goals. At the beginning of the game, you are asked to input what your focus is for the day, and how long you would like to work on the task at hand (with a 100-minute maximum input). The game also features an in-session to-do list, so that you can check off tasks as you complete them. You can even select a cat or dog companion to study with you.
Virtual Cottage plays Lo-Fi music from multiple contributors in the background, and you have the option to trigger atmospheric sounds such as rain, wind, snowfall, or even a crackling fireplace. The game will synchronize and match the in-game lighting to your local time. If you have issues concentrating at your desk and need a little help decluttering your mind, Virtual Cottage is here to help.
5
Inward
Inward is a game where you create your own little sanctuary filled with peaceful creatures, and scenery to enjoy. You will be able to nurture and customize your landscape with flowers, foliage, and unique tree species that you can create. Inward starts as an empty island where you are introduced to Ammu, your meditation guide dog.
RELATED: The Best Video Games That Teach Us About Philosophy
You will discover and unlock new decorations as you complete meditations. The meditation practices can be adjusted to a time that works for you, so don't feel intimidated if you are new to the practice. You can select as little as five minutes, or as long as three hours for your meditation sessions.
4
Aloe Bud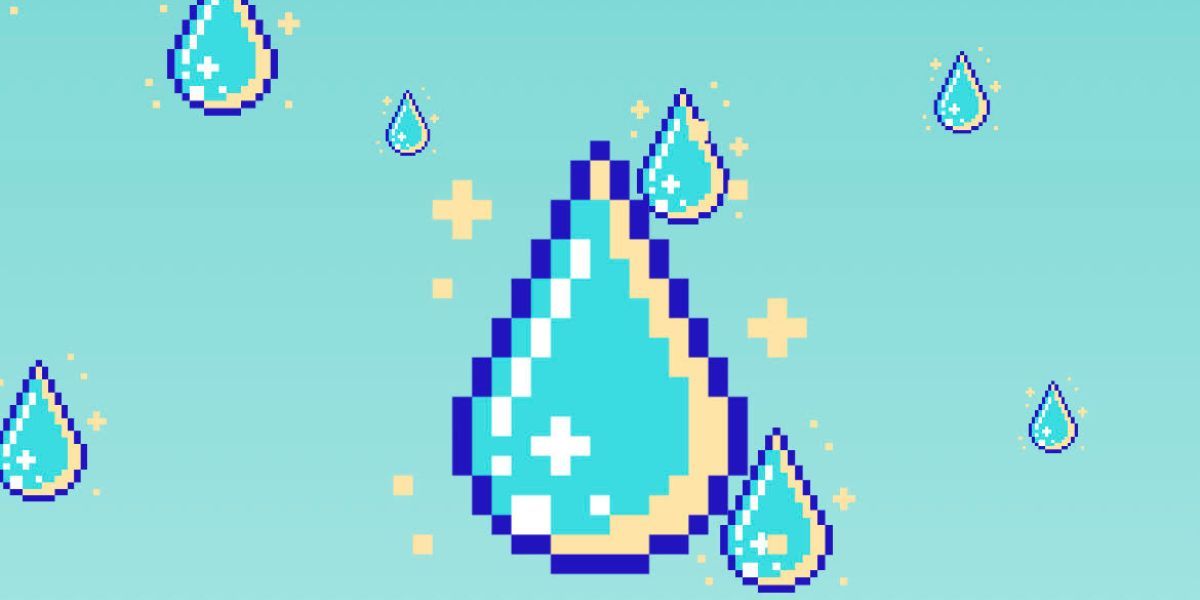 Aloe Bud is a streamlined self-care mobile app that prompts self-care activities with notifications to keep you connected to your well-being throughout the day. It can be easy to neglect even the simplest of things like drinking water, or remembering to take a moment to simply check in with yourself, and take a deep breath.
Aloe Bud includes reflection reminders, too. For instance, if you need to set a medication reminder, there's an additional prompt option asking how your medication has been making you feel lately.
3
Finch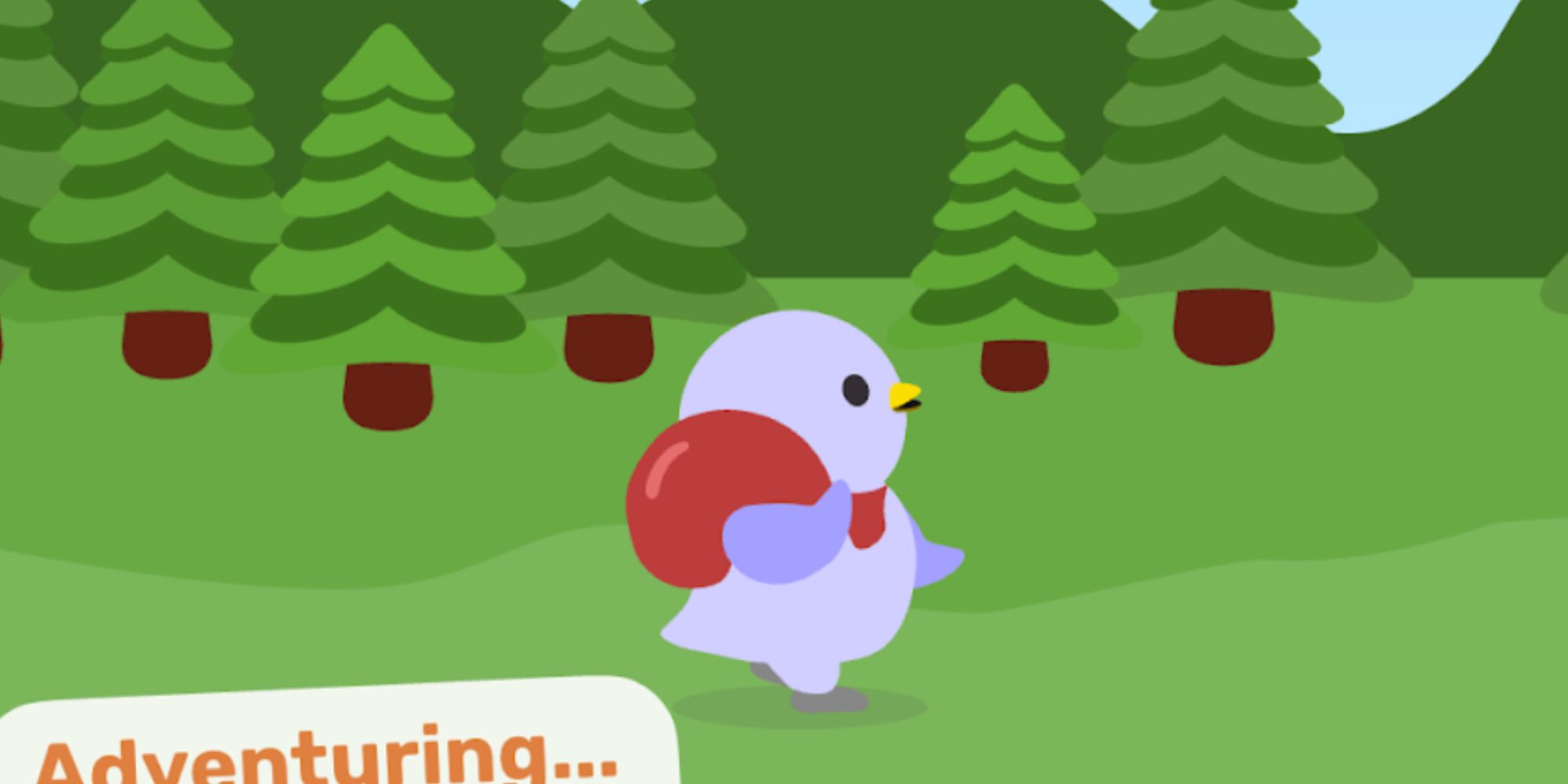 Finch is a mobile app that features a customizable bird. You will hatch your bird companion and select their color, name, and personality. Your little friend will aid in daily goal reminders, and diary reflections. As you complete your tasks your bird will grow, and obtain rewards. You can earn in-game currency called Rainbow Stones to unlock clothing for your pet, and gain new color choices for them.
Finch is focused on creating a stress-free atmosphere, so no harm can come to your pet if you neglect your tasks, or forget to log in. If you have friends who also use Finch, you can add them, and visit their birds in the virtual community of Tree Town.
2
Playne: The Meditation Game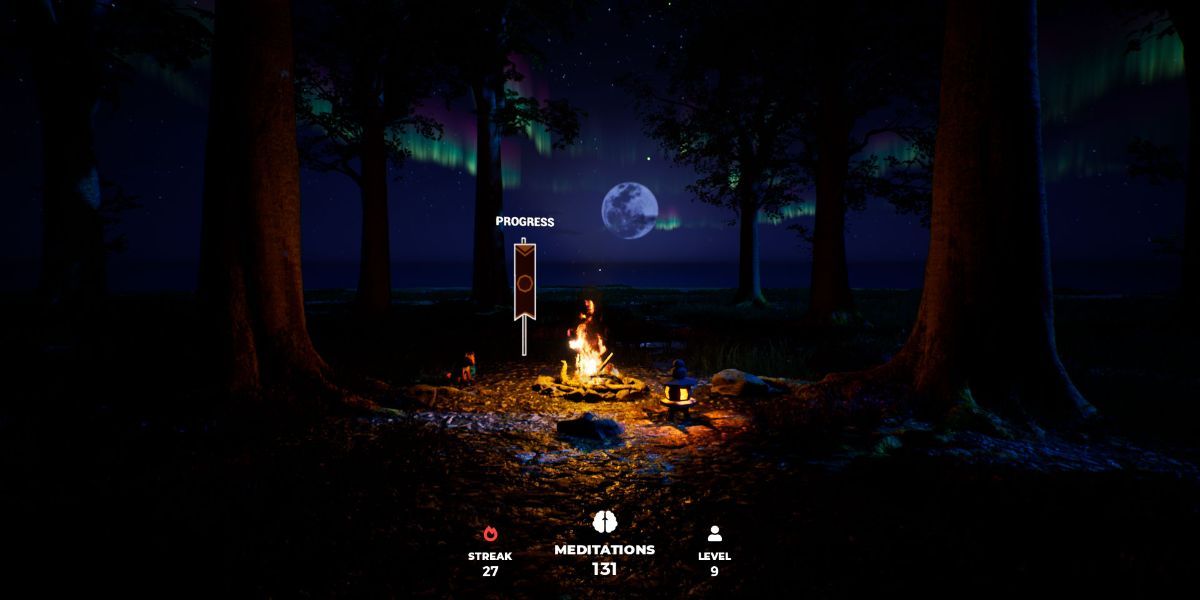 Playne is a meditation-focused game brought to you by the same developer as Inward, Krish Shrikumar. Through free DLC, Playne has VR capabilities so that you can more deeply transport yourself into your tranquil meditation space. Playne takes place on an island biome where you are able to create in a sandbox mode, and unlock weather effects to experience wonders such as the Aurora Borealis.
RELATED: Games Where You Can See The Northern Lights
Playne comes equipped with guided meditations and a mindfulness journaling kit to get you started. If you need a little real-world motivation to get your journey going, the developer has stated that if you complete Payne, they will plant a tree in Scotland to commemorate your mindfulness practice.
1
Kind Words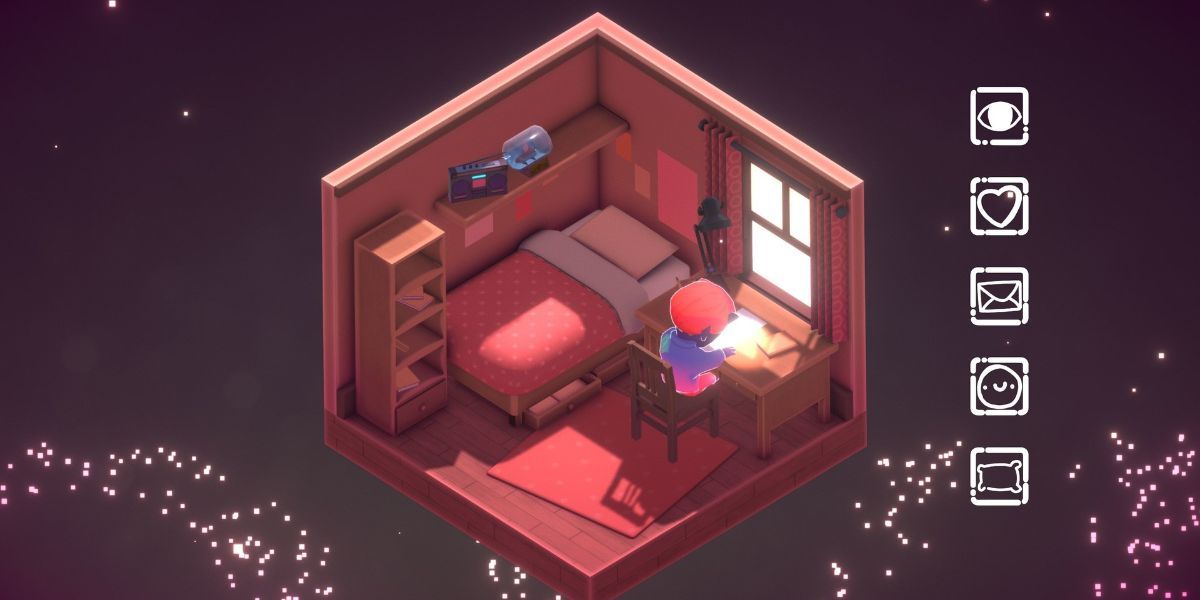 Kind Words is a journaling-focused gameplay experience, where you will write letters about your feelings in a bedroom featuring relaxing lo-fi music. You will receive comforting responses to your own letters, and have the option to respond to other users' letters with advice, or words of encouragement.
It is a purely wholesome experience meant to connect you to a sense of community. The game can be a bit emotional because of the link to other people, but players agree that Kind Words has created a community of compassion, and empathy.