By Huang Mei-chu and William Hetherington / Staff reporter, with staff writer
People should avoid overworking, which can lead to hyperventilation and various associated symptoms, a Hsinchu doctor said.
China Medical University Hsinchu Hospital physician Wang Cheng-hsien (王振憲) said he treated a man who was rushed to the emergency room after developing tightness in his chest, trouble breathing and vomiting while drinking at a party with colleagues.
Blood tests, an X-ray and a computed tomography scan did not reveal any problems, and doctors determined that the man had hyperventilation caused by stress and overwork, he said.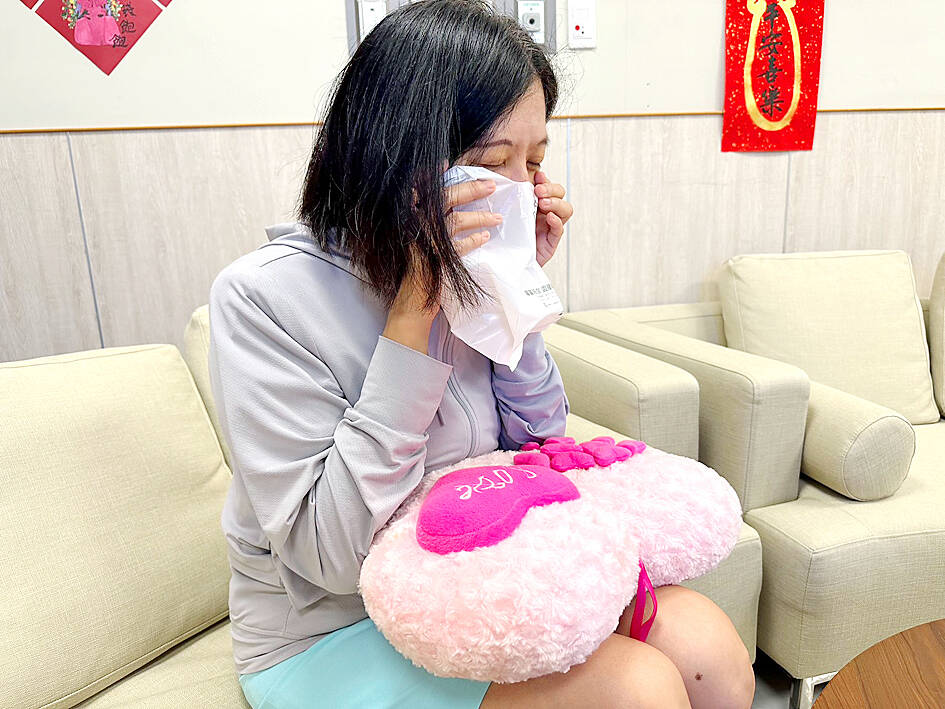 Photo: Huang Mei-chu, Taipei Times
"Hyperventilation tends to occur in people who are prone to nervousness or less able to adjust to stress," Wang said. "When they consume alcohol or caffeine while dealing with a condition such as gastroenteritis or diarrhea, they might experience heightened discomfort and shortness of breath."
An acid imbalance in people experiencing hyperventilation might also cause spasms and general numbness, among other issues, he said.
Wang said that people experiencing hyperventilation should breathe once every five to six seconds to help bring the carbon-dioxide concentration in the body back to normal levels.
In severe cases, doctors might give the person sedatives, he said.
Hyperventilation is likely to relapse, so doctors might also refer patients to a psychiatrist, he said.
"People sometimes worry that hyperventilation will cause hypoxia in the brain, but there is no need to worry about this," he said. "Hyperventilation causes the carbon dioxide in the body to be expelled too quickly, but oxygen levels remain at a sufficient level."
However, hypoxia is possible if a person breathes while covering their mouth with a paper or plastic bag, which is a common — and erroneous — response to hyperventilation, he said.
"Hyperventilation is quite common, and it is likely that you will encounter patients dealing with this condition if you visit the emergency room," Wang said.
Comments will be moderated. Keep comments relevant to the article. Remarks containing abusive and obscene language, personal attacks of any kind or promotion will be removed and the user banned. Final decision will be at the discretion of the Taipei Times.