With stress levels seeming at an all-time high these days, it feels hard to get the time to decompress and de-stress. While smartphones may have their fair share of contributing to stress, there are also a wealth of apps that have the objective of helping people to relax, become more mindful, and ultimately de-stress.
Some are free and others are paid subscription services but what they share are meaningful and helpful tools, lessons, courses, and activities that try to melt the stress away. One of the perks of having a smartphone on your person at all times is that thanks to these apps, the ability to de-stress is only a touch away.
Nature Sounds Relax and Sleep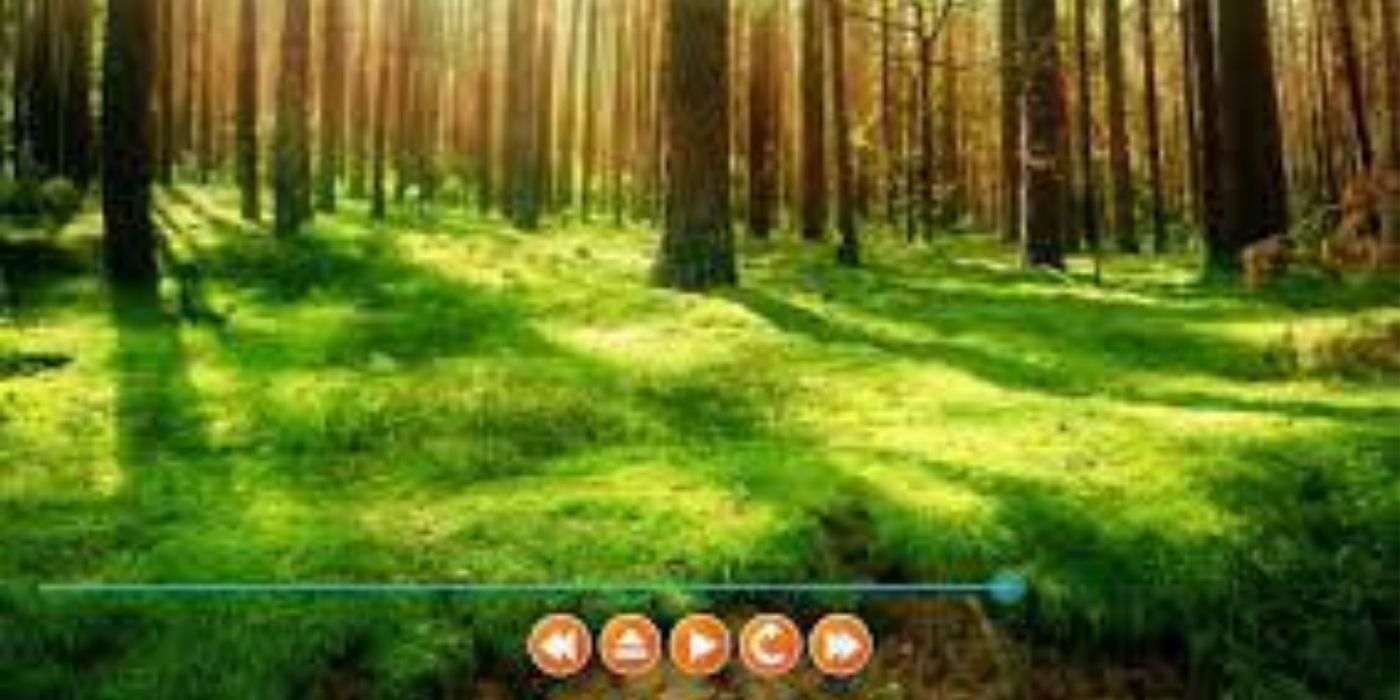 Using the gentle sights and sounds of nature, the app Nature Sounds Relax and Sleep helps relax people by playing sounds such as thunder, rain, the crackling of fire, and bird sounds among others. It has been found in a study, as reported by Healthline, that nature sounds can help reduce stress.
On the app, users can choose to set a timer that establishes how long the sound will play or users can set one of the nature sounds as their morning alarm. These relaxing nature sounds are perfect for those who love the outdoors.
Colorfy

With the finding from the Academic Emergency Medicine journal that adult coloring reduced levels of anxiety, the Colorfy app is a noteworthy option for de-stressing. On the app, users digitally color their selected image or sketch of theirs that they have uploaded themselves to color. Many of the coloring pages on the app are available for free or users can buy a subscription to gain full access to the app's library.
In addition to being calming, Colorfy is also a fun and creative way to relax. For those that relax through art, there are some top-notch drawing programs to make use of.
MindShift CBT

Cognitive Behavioral Therapy (CBT) is a tool used in psychology and counseling to help change negative and hurtful thought patterns to be more logical and positive. MindShift CBT uses the teachings of CBT in an accessible and simple-to-use app.
RELATED: 10 Best Apps For Runners
Daily mood check-ins, guided relaxation, and mindfulness meditations are offered by the app as well as tips for dealing with things like general worry and social anxiety among other important topics. MindShift CBT also provides users the option to create goals and schedules.
Virtual Hope Box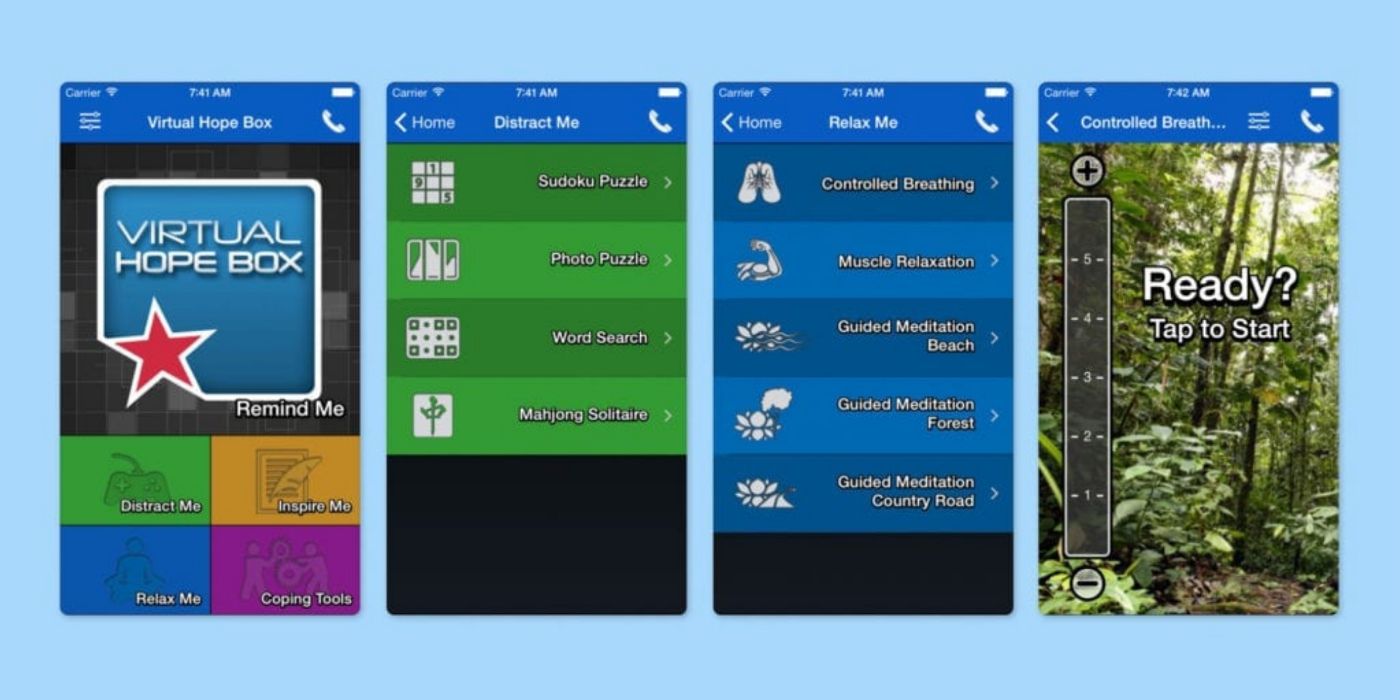 Providing relaxation techniques, coping skills, and activities to reduce stress, Virtual Hope Box is a free app available for iOS and Android. On Virtual Hope Box, some of the stress reduction activities include games that attempt to reduce stress through distraction that utilizes a focus on gratitude.
Also, relaxing activities that use art as a means to de-stress are a great feature of the app. There are also calming photo galleries to view. If one is hoping to be less stressed in the new year, 10 apps will help those to keep their New Year's resolutions.
Woebot

A unique stress-reducing app, Woebot aims to help users by using an AI-powered chatbot to communicate with users and guide them on how to manage distressing thoughts and feelings through CBT tenets. This free app enables communication through a text message format, having a familiar layout that will be easy to use for those on the app.
On the app, there is a range of topics to choose from, ranging from pandemic-related coping strategies to mindfulness meditation.
Serenita

Serenita is an app that has been designed to measure stress through symptom tracking and turning the phone camera into a biomedical sensor (PPG) to look at things like heart rate, heart rate variability, and blood flow. In addition, Serenita is designed to manage stress levels through tailored five-minute relaxation exercises like breathing techniques and interactive activities.
A helpful tool offered by the app is an animated guide that teaches the user how to breathe to effectively lower stress and anxiety. Another relaxing activity for some includes listening to audiobooks, of which they should check out some of the best apps for audiobooks.
Happify

Blending principles of positive psychology, CBT, and mindfulness, Happify focuses on improving well-being and happiness through activities on the app. The games on the app are science-based and use the psychological principles that were discussed.
RELATED: 10 Best Free Reddit Mobile Apps
Thanks to the mobile capabilities of the app, stress-reducing activities can be completed anywhere. If someone is waiting in a line at the grocery store, that time could be used to do a stress-reducing activity on Happify, showing that even in a small amount of downtime, great personal growth can be worked on.
Insight Timer

Insight Timer is a meditation app that is free to its users, offering over 6,000 meditations to choose from. Users can filter the meditations offered to them according to meditation type and topic, popularity, and age among other criteria. Users can also choose to customize a meditation timer with different types of ambient sounds and bells.
On Insight Timer, users can browse different topics on the app like how to sleep deeply, reduce stress, and achieve better relationships.
Pacifica

Pacifica uses the principles of CBT in the many features of its app. On Pacifica, users can track their feelings, work on meditation skills, build gratitude, set goals, as well as learn and practice relaxation techniques. There are audio exercises that help with things like meditation and deep breathing.
RELATED: 10 Best iPhone Apps That Nobody Knows About
Also, some activities focus on mindfulness and CBT. The relaxation function of Pacifica aims to look at soothing activities that include muscle relaxation and visualization activities.
Headspace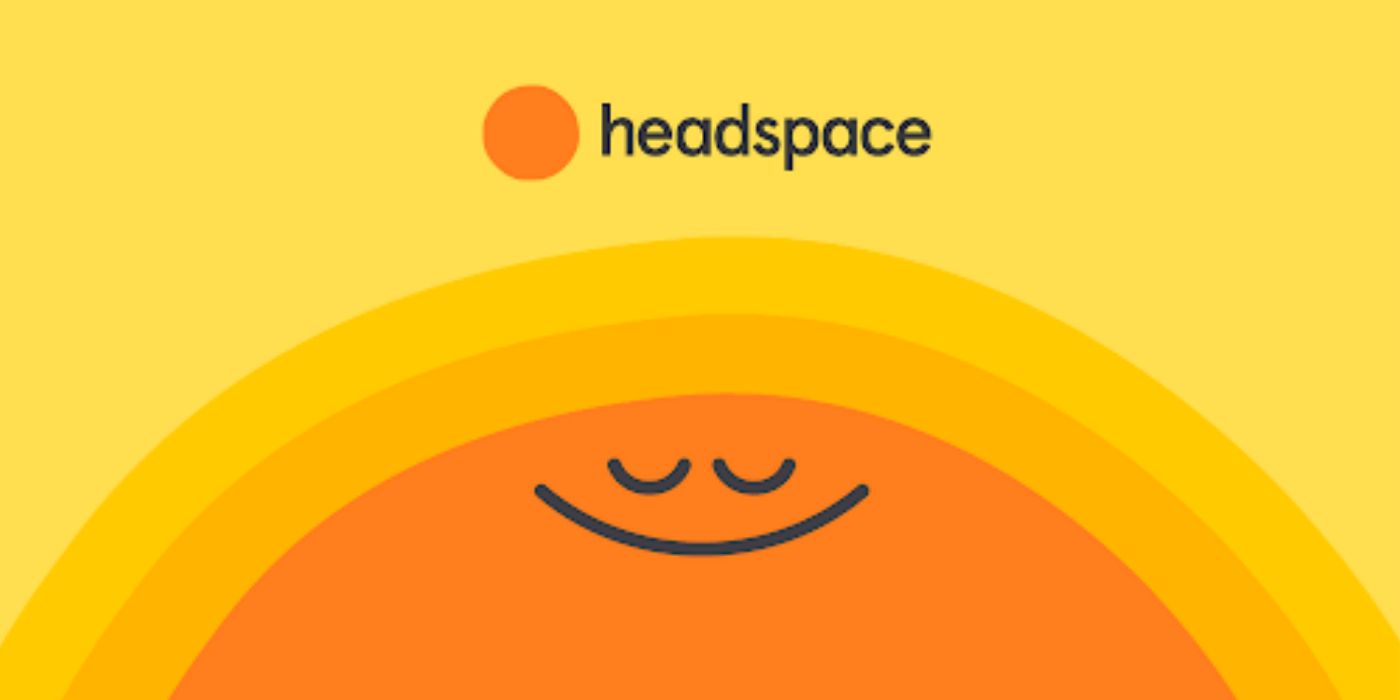 An app that was proven to reduce stress by 14% in just 10 days, as reported by its website, Headspace uses science-backed meditation and mindfulness tools to support users and help them find more happiness and less stress in their lives. Some meditations aim to help with concentration and mood as well as stress and anxiety. For those who are unfamiliar with mediation, there is a beginner's course that is 10 days long.
Headspace focuses on reducing stress through meditation, where there are single meditation sessions or courses in this subscription-based app.