Willie Nelson is a legendary country singer known for his baritone sound, sometimes "nasal" voice. Still, this artist doesn't think he sounds nasaly, especially when his sound comes "from deep down in the diaphragm." 
Here's what we know about the "Roll Me Up and Smoke Me When I Die" songwriter. 
What type of voice does Willie Nelson have?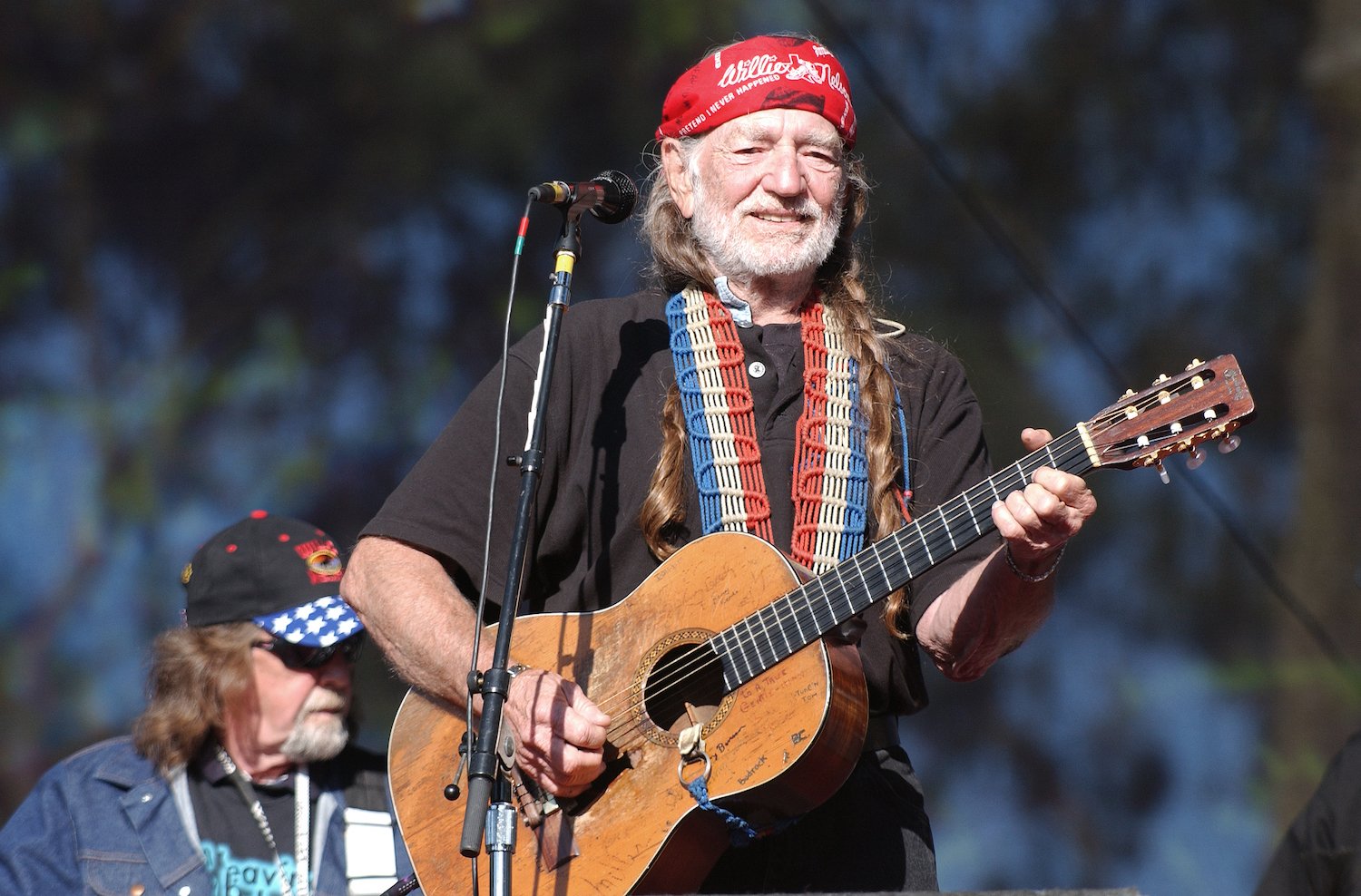 Nelson is a songwriter, guitarist, and vocalist. Regarding the artist's range, the New York Times labeled Nelson as a baritone, as showcased in "On the Road Again," "Beer For My Horses," and "Highwayman." 
Nelson is known for his country sound, sometimes characterized as nasal by listeners and other vocalists. As noted in his autobiography, the songwriter doesn't think he sounds "nasal" — at least not in the way that people think. 
Willie Nelson explains his singing techniques — 'it's the result of controlling your breathing'
Part of what makes Nelson so distinctive is his voice. In his memoir, Willie: An Autobiography, the songwriter acknowledged that some think he sings "nasal," meaning his voice sounds more closed and pinched than other performers. 
"It's not true," Nelson continued. "It may sound nasal to some ears, but actually, it's the sound that comes from deep down in the diaphragm. That's where you get the most strength. It's the result of controlling your breathing, which is the secret to many things, including peace of mind."
Nelson mentioned expanding his stomach to absorb more air instead of taking a shallow breath from his throat. The result is, often times, more accurate pitches and sustained notes. Additionally, this breathing technique can be applied to real life situations.
"We've all heard the advice to take ten deep breaths when we're excited or agitated," he wrote in the same memoir. "Ten breaths will slow your mind, your metabolism, your heart rate, so you can get control and avoid making a dumb move or saying something stupid."
The artist added that proper deep breathing "gives you energy and makes you high."
How did Willie Nelson start singing?
Nelson enjoyed music, even as a child. According to PBS, this country legend wrote his first song at 7 years old and started playing in a local band at 9. To earn money as a teenager, he performed in "dance halls and honky tonks with local German and Czech polka bands."
He released his first album, And Then I Wrote, in September 1962 at about 28 years old. Of course, Nelson became one of the best known artists in country music, earning the Grammy Legend Award, the Kennedy Center Honors, and the Grammy Lifetime Achievement Award. 
He collaborated with Kacey Musgraves, Toby Keith, and other country songwriters, also releasing solo music in 2023. That includes "Pretend I Never Happened" with Paula Nelson, now available on Spotify.