Attention, fitness enthusiasts and tech aficionados. We've got some game-changing news for you! Brace yourselves for an electrifying revolution in fitness tracking as we unveil eight trackers that are completely dominating the year 2023. These cutting-edge marvels will blow your mind and reshape the way we approach our fitness journeys.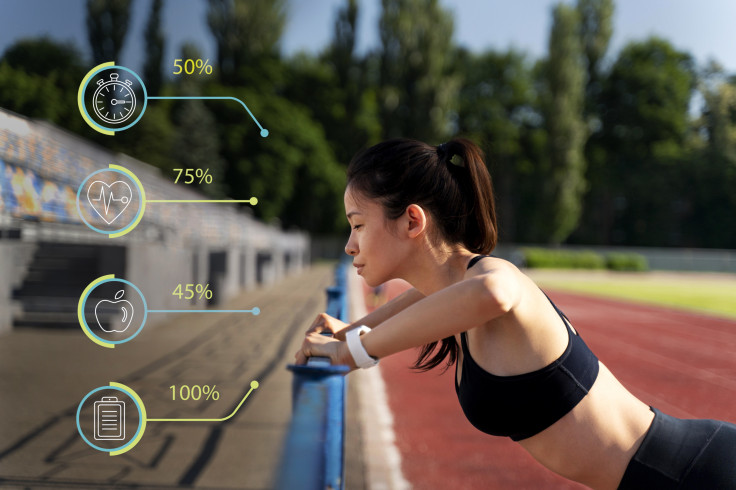 Whether you're a hardcore gym devotee, a weekend warrior, or simply on a quest for that extra boost of motivation, get ready to meet the game-changers that are setting the bar sky-high this year.
Introducing the Frontier X2, the fitness tracker that takes heart health monitoring to a whole new level! Designed for people with heart health challenges, fitness enthusiasts, and those looking to prioritize their cardiovascular health, this device is a game-changer. The Frontier X2 goes beyond standard heart rate monitoring, providing comprehensive heart health monitoring during various activities such as workouts, running, cycling, sleeping, and meditation among others. Thanks to its ability to accurately record continuous heart monitoring for up to 24 hours, including during sleep, you'll have invaluable insights into your heart's performance throughout the day.
It seamlessly tracks heart rate variability, strain, breathing rate, body shock, training load, and much more, giving you a holistic view of your heart's well-being. No need to worry about overstraining because the Frontier X2 combines your heart rate with strain data to help you find that perfect balance, so that you can avoid pushing yourself too far. With the Frontier X2, you'll have the tools to prioritize your heart health and optimize your fitness routine like never before.
But that's not all--this fitness tracker is packed with features to enhance your training experience. The proprietary Breathing Rate feature accurately assesses your effort, ensuring you're always giving it your all without overexertion. And with AI-enabled wellness programs, you'll receive post-activity insights, training recommendations, and weekly goals to optimize your performance.
Sharing your ECG and other metrics with anyone across the globe is a breeze, thanks to secure instant sharing capabilities. Plus, the Frontier X2 allows simultaneous connection to up to two external HRM devices using Bluetooth Low Energy/Bluetooth Smart, giving you even more comprehensive heart health data.
Whether you're an athlete, marathon runner, or simply someone who wants to keep a close eye on their heart health, the Frontier X2 is your reliable companion. And for a limited time, exclusive to IBT users, enjoy an amazing 20% discount using the coupon code "IBT20." Don't miss out on this opportunity to take charge of your heart health with the Frontier X2--grab yours today!
The Y20 Smart Sports Band Fitness Tracker is your ultimate companion for a healthier and more active lifestyle. Packed with an array of features, this smartwatch goes beyond just tracking your fitness activities. With its advanced monitoring capabilities, intuitive touch screen, and waterproof design, it's ready to empower you on your wellness journey.
Keep track of your daily fitness progress effortlessly. This device monitors your steps, exercise distance, and calories burned, giving you valuable insights into your physical activity. You can choose the perfect mode for your preferred workout from the eight optional sports modes, such as walking, running, swimming and playing basketball.
Monitoring your health has never been easier with this smart band. It features advanced sensors that measure your heart rate, blood pressure, blood oxygen levels, and even tracks your sleep patterns. With real-time data synchronization to the accompanying app, you can stay informed about your overall well-being and make informed decisions to improve your health.
This multifunctional smart band goes beyond fitness tracking, offering additional features like message push, call reminders, stopwatch, weather display, breathing training, camera control, music control, and even a find-the-bracelet function. Stay connected, organized, and motivated throughout the day, no matter where your adventures take you. It's time to achieve your wellness goals and embrace a more active and balanced lifestyle.
The SKG V7 PRO Smart Watch combines cutting-edge technology with practicality for your everyday life. This smartwatch is packed with features that enhance your communication, monitor your health and exercise, and provide you with convenient smart notifications. With its durable build and 60+ sports modes, this watch is designed to be your reliable partner every step of the way.
With Bluetooth phone call capabilities and Alexa built-in, you can easily dial phone numbers, check call history, and even enjoy phone-free contact right from your wrist. Whether you're at the gym, in a meeting, or someplace where using your phone isn't convenient, this smartwatch keeps you connected. Plus, with Alexa, you can control music playback, ask questions, check the weather, set alarms, and more using just your voice.
Achieve your fitness goals and exercise the way you like with the SKG V7 PRO. You can track your progress and challenge yourself to reach new heights with its 60+ sports modes to choose from, including walking, cycling, hiking, yoga, and swimming. The watch continuously records your steps, distances, and calories, providing real-time updates and syncing with the Veryfit App. Whether you're a fitness enthusiast or a beginner, this watch will motivate you to stay active and fit.
Aside from being a fitness tracker, the SKG V7 PRO is also your reliable daily assistant. It monitors your heart rate, analyzes sleep quality, tracks noise levels in your environment, and measures blood oxygen saturation levels. With these features, you can better understand your overall health and make informed decisions to improve your well-being.
To encourage you to adopt a more healthy and active lifestyle, HONOR has created the HONOR Band 7. The health monitoring features of this high-tech smart band extend far beyond simple step counting. It helps you keep tabs on your health by tracking your heart rate, blood oxygen levels, sleep patterns, and even the ebb and flow of your menstrual cycle. The vibration warning for low blood oxygen levels is an additional helpful prompt to focus on personal health and make positive changes.
The HONOR Band 7 can also help you reach new heights in your exercise goals with its fitness tracker that comprises 96 unique workout modes. The built-in smart reminder will ensure that you never lose touch with what's going on in your life. When synced with your phone, the band will provide a timely preview of incoming calls, texts, and social media app notifications. With its long-lasting battery life, you can keep up with your busy lifestyle without interruption for up to 10 days of heavy use or 14 days of regular use on a single charge.
The HONOR Band 7 is 5ATM waterproof, so it can endure being washed by hand, getting wet in the rain, and even becoming wet after a particularly strenuous workout. Its weatherproof construction means it may easily fit into your lifestyle. This smart band is ideal for anyone looking to improve their health and wellness by tracking their vital signs, receiving personalized training data, and staying connected.
The SENBONO L32 Smart Watch is designed to be your all-in-one companion, helping you stay connected, track your fitness, and manage your daily tasks with ease. With the SENBONO L32, you can say goodbye to missing important calls and messages. This smartwatch keeps you in the loop by providing real-time notifications for incoming calls, texts, and social media apps. You'll never have to dig around for your phone again--just glance at your wrist and stay connected effortlessly. Plus, with its user-friendly interface, navigating through your notifications is a breeze.
But that's not all. The SENBONO L32 is also your personal fitness guru. It tracks your daily activities, including steps, distance, and calories burned, to help you achieve your health goals. Whether you're hitting the gym or going for a jog, this smartwatch provides accurate data to keep you motivated and on track. And with its heart rate monitor, you can keep an eye on your ticker and make sure you're exercising at the right intensity.
It features a sedentary reminder that gently nudges you to get moving when you've been sitting for too long. Plus, with its sleep tracking feature, you can monitor your sleep patterns and get insights into your sleep quality.
The SENBONO L32 Smart Watch is not just a functional companion, it's also a stylish accessory that complements any outfit. With its sleek design and comfortable strap, you can wear it all day, every day, without sacrificing style. So, whether you're heading to the office or hitting the town, this smartwatch adds a touch of sophistication to your look.
The IP68 Waterproof Smart Watch is designed with a special focus on women and girls. This watch goes beyond just telling time, as it features a female physiological period management function. With prompts to set the female cycle function, it assists in tracking menstrual periods, preparing for pregnancy, pregnancy periods, and motherhood. Consider it your personal and reliable health assistant, always there to support you.
This smartwatch tracks your steps, distance, calories burned, heart rate, and sleep patterns, storing all the data in both the smartphone app and the watch itself. Consider it your trusty fitness companion, always by your side to keep you motivated and accountable.
But this smartwatch doesn't stop there. It effortlessly pairs with your smartphone, providing timely syncing of incoming caller IDs, SMS content, and app notifications from popular platforms like Facebook, Twitter, and WhatsApp. Whether you're at work or play, this smartwatch has got your back, serving as your reliable work partner.
Compatible with a wide range of Android and iOS phones, this smartwatch ensures broad compatibility. It supports devices with Bluetooth 4.0, Android 4.4, and iOS 8.0 and above, making it compatible with popular brands like iPhone, Samsung Galaxy, Sony, Huawei, and more. With a long-lasting 130mAh lithium battery, this smartwatch boasts an average usage time of 5-7 days, keeping up with your busy lifestyle. And with an IP68 waterproof rating, you can confidently wear it in the shower, rain, and even during swimming sessions.
Upgrade your timekeeping experience and embrace the features and functionality of the IP68 Waterproof Smart Watch. It's not just a watch, but a companion that supports your health, fitness, and work life, all wrapped up in a stylish and compact design.
Huami Amazfit Pace is the smartwatch that's here to elevate your fitness game to a whole new level! Packed with a multitude of features, this device is designed to keep you connected, motivated, and in tune with your health. The 1.34-inch capacitive touch screen with a high-definition resolution of 320 x 300 pixels ensures crystal-clear visuals, all protected by the sturdy Corning Gorilla glass material.
One of the standout features of the Amazfit Pace is its innovative reflective display technology. This means you'll enjoy a clear and crisp display no matter where your adventures take you. With its comprehensive run tracking capabilities, the Amazfit Pace helps you stay on top of your running performance. Track distance, time, pace, heart rate, calories burned, speed, cadence, altitude, elevation gain, elevation loss, and even min/max altitude. Plus, with built-in GPS and GLONASS, you can confidently explore new routes, while accurately tracking your distance and location.
Stay connected and informed with notifications for incoming calls, messages, emails, and other apps, all of which will be conveniently displayed on your wrist. The Amazfit Pace also features automatic heart rate monitoring, ensuring you stay in the optimal zone during workouts. And if you prefer to run phone-free, simply connect your Bluetooth earbuds and enjoy your favorite music or media directly from the watch's internal storage.
Manage and analyze all your fitness data with the user-friendly "Amazfit Watch" app, and for all you Strava users out there, seamlessly connect your accounts to share your workout data effortlessly. The Huami Amazfit Pace is the perfect companion for those seeking a powerful smartwatch that keeps them connected, motivated, and on track with their fitness goals.
Designed with both fashion and functionality in mind, this smartwatch is here to revolutionize your health and fitness journey. With its ergonomic design and powerful sports functions, you'll have all the tools you need to monitor your heart rate, blood pressure, sleep quality, and track your fitness activities with precision.
Compatible with both Android and iOS devices, this smartwatch seamlessly integrates with your smartphone, allowing you to answer calls and texts without missing a beat. But that's just scratching the surface of what this incredible device can do. Equipped with high-performance sensors, it tracks your heart rate throughout the day and even monitors your sleep patterns, distinguishing between shallow and deep sleep. By providing detailed daily and summary statistics in the accompanying app, it empowers you to develop healthy sleep habits and optimize your overall well-being.
With 60 switchable dials, you can easily personalize your smartwatch to match your style and mood. And thanks to its impressive battery life, you can enjoy up to seven days of usage time on just a 2.5-hour charge. No need to worry about water damage either, as this smartwatch boasts an IP67 waterproof rating, making it suitable for all your sweat-inducing workouts and even surviving a dip in the pool. With features like accurate step counting, sedentary reminders, water reminders, a vibrating alarm, stopwatch, and even selfie assistance, this fitness tracker has got your back throughout your day, ensuring you stay on top of your health and fitness goals.
A new era of breakthrough technology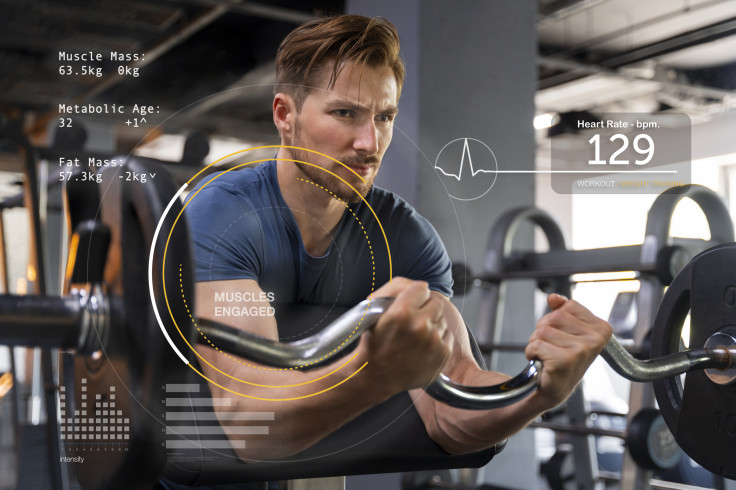 The year 2023 ushered in a new era of breakthrough technology, which revolutionized the fast-paced world of fitness and wellbeing. These state-of-the-art tools have advanced the field of health monitoring and improvement to new heights.
We can now count on our fitness trackers to remain by our sides while we work to improve our health thanks to features like enhanced heart rate monitoring, sleep analysis, individualized coaching, and easy connectivity with our other digital devices.