MVD Reasi organises First Aid Training Program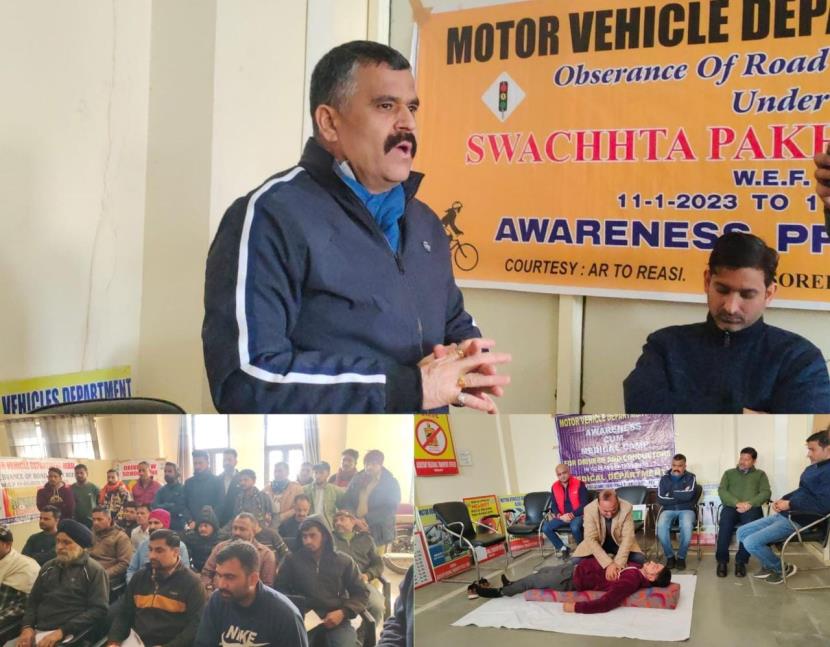 Jan 17, 2023
REASI: To mark the end of the Road Safety Week, Motor Vehicle Department Reasi, in collaboration with the health department, today organised a first aid training program for drivers and conductors of commercial transport to enable them to act as first medical responders in case of an emergency.
As many as 80 heavy vehicle drivers were trained in first aid, providing basic life support and rescue systems.
Skills to perform cardiopulmonary resuscitation (CPR) through chest compressions, maintaining breathing, relieving choking at the accident site and dealing with different kinds of bleeding related training was also given on the occasion.
Certificates were also distributed to the operators by the health departments.