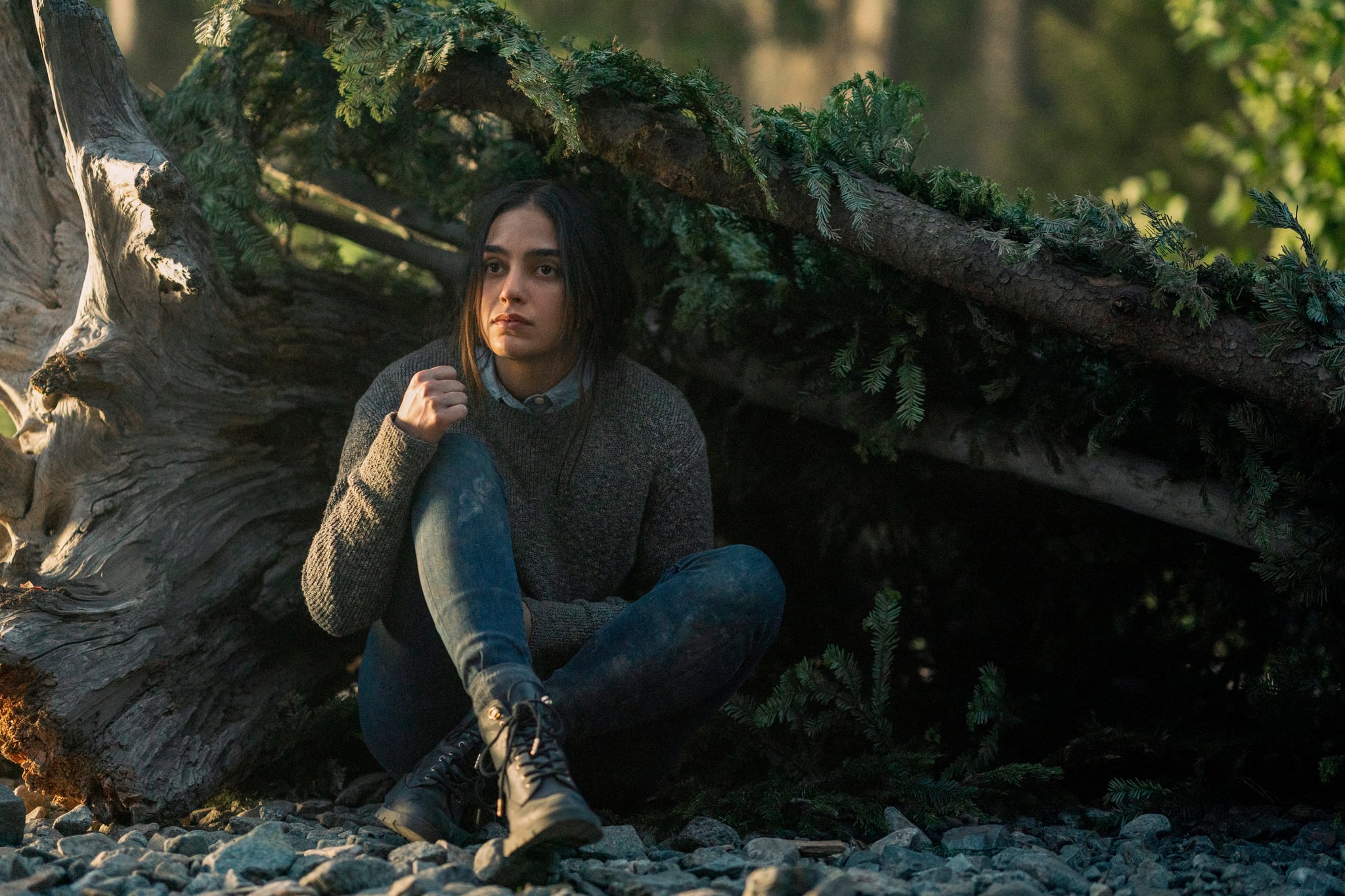 Image Source: Ricardo Hubbs/Netflix
Nervous flier? Please don't watch Melissa Barrera's new Netflix series on a plane, she warns. The actor — who most will recognize from her turn as a Washington Heights resident with Donatella Versace-sized goals in the 2021 movie adaptation of Lin-Manuel Miranda's musical "In the Heights" — hasn't been scared away from the skies since filming her survival drama "Keep Breathing," though.
"I wasn't nervous at all even shooting [the show's plane crash scenes]," Barrera, 32, tells POPSUGAR as the show begins streaming on July 28. "We were on the sound stage, it was greenscreen. We were on a rig that felt like a Disneyland ride, one of those cars that moves and stuff like that. So it was actually very fun for me."
The scenes that followed, Barrera says, were the most physically daunting. See, in "Keep Breathing," the small plane crash that strands Barrera's high-powered lawyer character, Liv, alone in the Canadian wilderness — grappling with her physical wellness while battling the memories of her past — is just the start.
"Most of the training that I did was for the water scenes, because I'd never done underwater work and I was very intimidated and nervous about that and so were the showrunners," Barrera explains, hearkening to the moments that come after Liv's plane plunges from the sky and into a body of water, killing the pilot and one fellow passenger. "They were like, 'All right, you have to get a certain scuba certification because you need to be able to use a regulator underwater in case you need it.' And so I did my certification and I went out to Catalina Island [in Los Angeles] for three days and I did my water tests." That, she says, was coupled with cold water training: the lake where they eventually shot the scenes was frozen just a week before filming. Barrera was trained to accustom her nerves to the freezing temperatures. And she had to learn how to hold her breath for extensive periods — something she can now do for three and a half minutes.
"I think that's her journey, the healing and the acceptance and the powering through and breaking through and knowing that she doesn't have to become something that she doesn't want to."
Difficulties aside, Barrera was "excited" about the "challenges" of the project — including playing a character as emotionally complicated and flawed as Liv. She also appreciated "Keep Breathing"'s overarching focus on motherhood and parenting, and through that, generational patterns. Liv's difficult relationship with her mother plays into every decision she makes in the time leading up to and during her survival experience. "Liv is at a crossroads," explains Barrera, adding, "I feel like this journey for Liv is about breaking generational trauma and not repeating and passing it on to future generations. And so I think that's her journey, the healing, and the acceptance and the powering through and breaking through and knowing that she doesn't have to become something that she doesn't want to."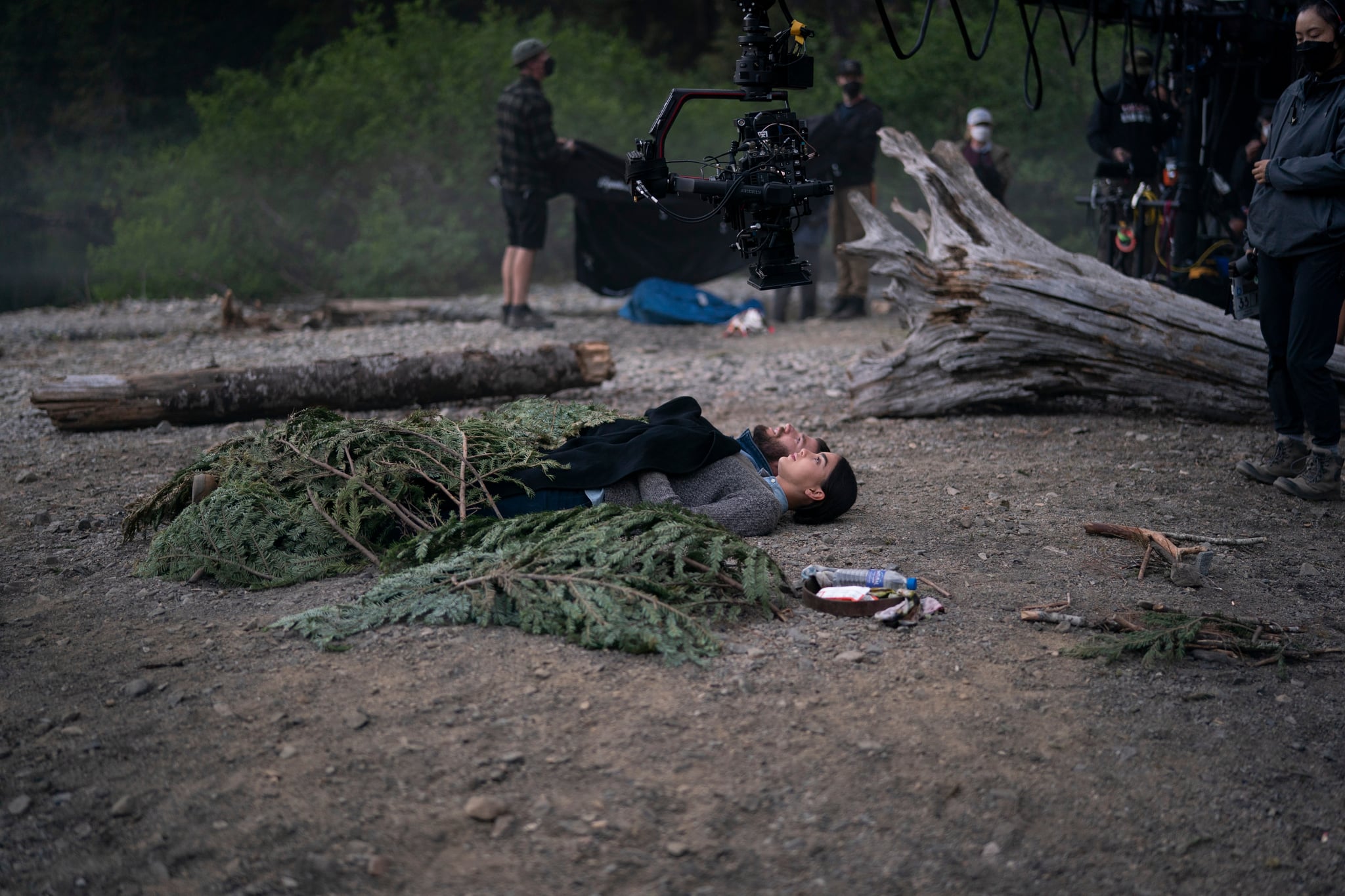 Image Source: Ricardo Hubbs/Netflix
The series concludes without too much resolution in regard to Liv's future, and "Keep Breathing" is intended as a limited series. Of course, limited series often become more in today's streaming climate. Barrera says she signed onto the show knowing that it had an open-and-shut storyline, and by the time shooting concluded, she was so physically taxed, she was relieved to be closing the chapter on Liv. "It was so hard and so exhausting," she says. But, of course, she'd grown close to and fond of her character ("Liv is probably the character that I've played that I've gotten to know the most," the actor explains.).
"When I watched it, I turned to [creator Martin Gero] and I was like, 'Should we make a season two? I want to go back,'" admits Barrera. "It just took me back to the experience of making it, and even though it was the hardest thing I've ever done, it was so rewarding and so satisfying and so fun. And all the best things that you would want in a role, I had with this."
And so, she says, "You never know. I'm open to whatever happens."
Watch "Keep Breathing" on Netflix, streaming now.