In the world of CrossFit, bar facing burpees have gained significant popularity as a challenging and effective exercise. This dynamic movement combines elements of cardio, strength, and coordination, making it a staple in many CrossFit workouts.
Bar facing burpees involve performing a burpee exercise in which you jump over a barbell placed parallel to your body. This adds an extra dimension to the traditional burpee, requiring you to incorporate agility and spatial awareness into the movement.
In this article, we will explore the ins and outs of doing burpees facing bar, including their benefits, technique, variations, and tips to help you master this demanding exercise.
---
Benefits of Bar Facing Burpees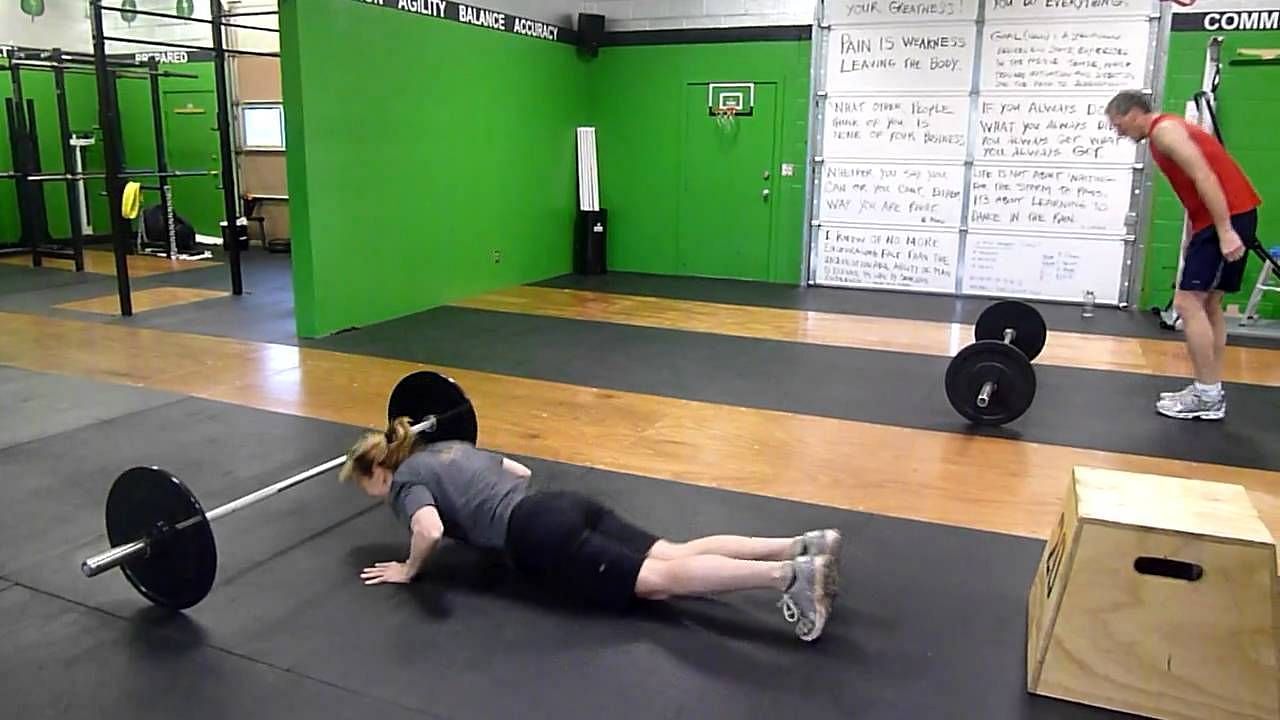 Burpees facing bar offer a range of benefits that contribute to overall fitness and athleticism:
Cardiovascular Endurance: The rapid pace and high-intensity nature of the burpees facing bar elevate your heart rate, providing an excellent cardio workout.
Full-Body Engagement: This exercise targets multiple muscle groups simultaneously, including the chest, shoulders, arms, core, glutes, and legs.
Coordination and Agility: Jumping over the bar requires precise footwork and spatial awareness, enhancing your coordination and agility.
Mental Toughness: Burpees facing bar push your mental limits, teaching you to persevere and push through physical and mental fatigue.
---
Proper Technique
To perform bar facing burpees correctly and safely, follow these steps:
Begin in a standing position facing the barbell, with your feet hip-width apart.
Lower yourself into a squat position and place your hands on the ground, shoulder-width apart.
Kick your feet back to a plank position, maintaining a straight line from your head to your heels.
Perform a push-up, lowering your chest to the ground and then pushing back up.
Jump your feet forward, outside of your hands, into a squat position.
Explode upward, jumping with both feet off the ground and clearing the barbell with a two-footed jump.
Land softly on the other side of the barbell, ensuring your feet are fully over before repeating the exercise.
---
Variations and Progressions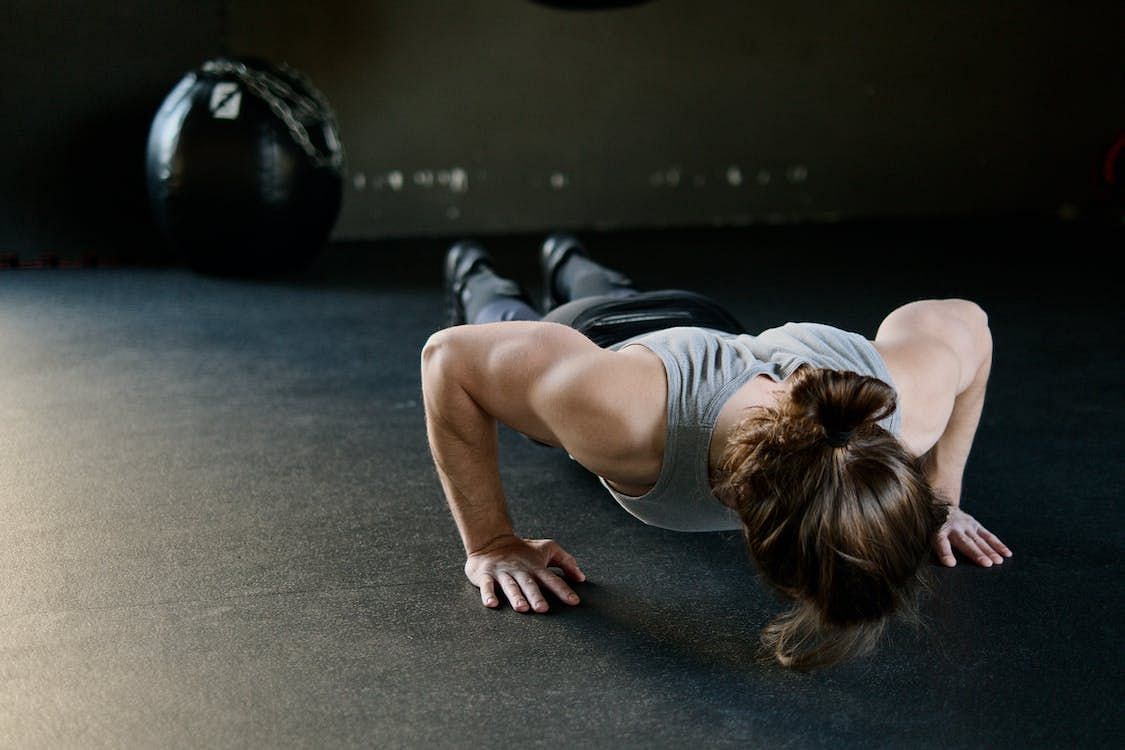 Once you have mastered the basic bar facing burpee, you can challenge yourself with these variations:
Lateral burpees facing bar: Instead of jumping over the bar in a straight line, perform the burpee while facing sideways to the bar, and jump laterally over it.
Burpees facing bar Over an Object: Replace the barbell with an obstacle such as a box or a sandbag to add an extra level of difficulty.
Burpees facing bar with Dumbbells: Hold a pair of dumbbells during the exercise to increase the load on your muscles and intensify the workout.
Tips for Success:
Focus on your breathing: Maintain controlled breathing throughout the exercise to optimize endurance and performance.
Keep a steady pace: Bar facing burpees can be physically demanding, so it's important to find a sustainable rhythm and avoid burning out too quickly.
Practice footwork: Mastering the footwork is essential to clear the barbell efficiently. Focus on quick, precise jumps while maintaining stability.
Engage your core: Strong core engagement will help you maintain stability during the movement and prevent unnecessary strain on your lower back.
---
Bar facing burpees have become a staple exercise in CrossFit due to their versatility and effectiveness in developing overall fitness. By incorporating burpees facing bar into your workout routine, you can improve cardiovascular endurance, build strength, enhance coordination, and challenge your mental resilience.
Remember to prioritize proper technique, progress gradually, and enjoy the rewards of this demanding yet highly rewarding exercise. Keep pushing your limits, and watch your fitness soar to new heights with bar facing burpees!