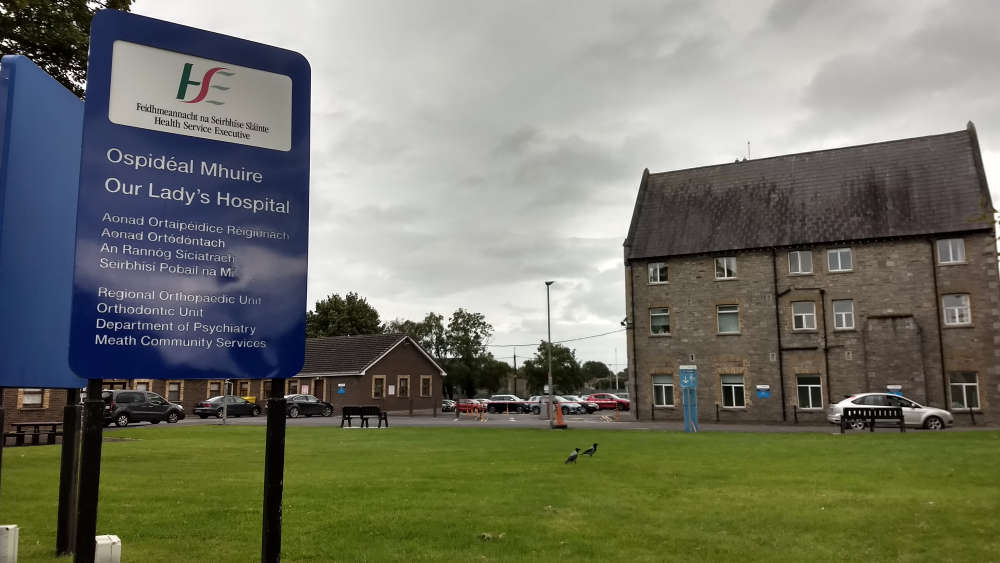 The decision has been taken as part of increased infection control measures.
Visiting restrictions have been introduced at Our Lady's Hospital in Navan as part of increased infection control measures.
Hospital management also say there are currently a number of Covid-19 and non-Covid patients presenting at the emergency department.
Patients are advised to only attend the A&E if absolutely necessary.
However, management at Navan Hospital say they would like to assure people that anyone seriously injured or ill will be assessed and treated as a priority.
Patients are asked to consider their care options before arriving at the A&E and to contact their GP in the first instance if they are experiencing Covid-19 symptoms.
The temporary visiting restrictions are effective immediately except for those visiting in exceptional circumstances, as determined by each ward manager.
It comes as a new variant of Covid-19 named Eris has established itself in the UK and US and has now been associated with outbreaks in Ireland.
Public health officials say the Eris variant is more transmissible than previous strains of the virus but there is no evidence to suggest it causes a more severe infection.
Public Health Advice
Please avoid coming directly to emergency department if you feel you might need to be treated for Covid-19 or you wish to have a test.     
Getting an early diagnosis from your GP means you can get the help you need and take steps to avoid spreading the virus if you have it.     
Covid 19 Symptoms:
Fever (high temperature - 38 degrees Celsius or above)
A new cough - this can be any kind of cough
Shortness of breath or breathing difficulties
Loss or change to your sense of smell or taste – this means you have noticed you cannot smell or taste anything, or things smell or taste different to normal