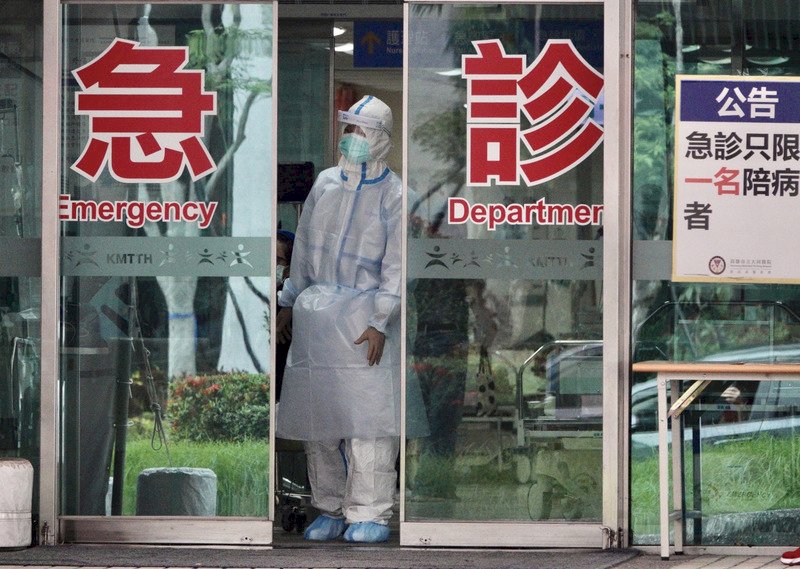 As COVID cases remain high in Taiwan, doctors are starting to see evidence of new illnesses affecting children who have recovered from the virus. Now they're telling parents to pay close attention to certain symptoms.
As more people recover from Taiwan's wave of COVID cases, they're starting to experience symptoms outside of coughing and congestion.
Some parents report that their children are getting rashes and hives, or experiencing difficulty breathing and circulation problems. Doctors say these are symptoms of Multisystem Inflammatory Syndrome in Children, or MIS-C, a condition where children's body parts become inflamed.
Doctors say there is evidence that children who have recovered from COVID are also getting myocarditis, an inflammation of the heart tissue.
Cardiologist Lin Wei-wen says the condition can occur when the coronavirus infects cells in the heart. He says some people's immune system responses may make things worse.
Many were shocked when a 15 year old died this week from myocarditis after recovering from COVID. 
Doctor Huang Li-min says because the heart is close to the lungs, it's easy for the virus to move from the lungs and infect cells in the heart.
Lin says some evidence suggests those who have had COVID-19 are more likely to develop cardiovascular disease, blood clots, or even strokes.
Last year a Swedish study found that one week after being diagnosed with COVID, patients were three to eight times more likely to develop heart disease and three to six times more likely to have a stroke.
Doctors advise parents to learn about MIS-C and myocarditis, and to pay attention to their children's symptoms after recovering from COVID.