Stassi Schroeder has been dealing with one of the worst feelings any parent can ever have after her 2-year-old daughter Hartford was rushed to the emergency room on Monday.
The little girl, who the Vanderpump Rules alum shares with Beau Clark, had very labored breathing early on Monday morning. Stassi and Beau knew something was wrong when they saw the little girl struggling to breathe, so they rushed her to the hospital. Once at the ER, doctors began running tests as the toddler's loving parents worried.
Related: Stassi Schroeder Is Defending Tom Sandoval?! Well…
Over on Instagram, Beau revealed more about what was going on throughout the day on Monday. Taking to his Stories for a series of posts, the dad began by explaining how the family had been put through the ringer over the last 12-plus hours: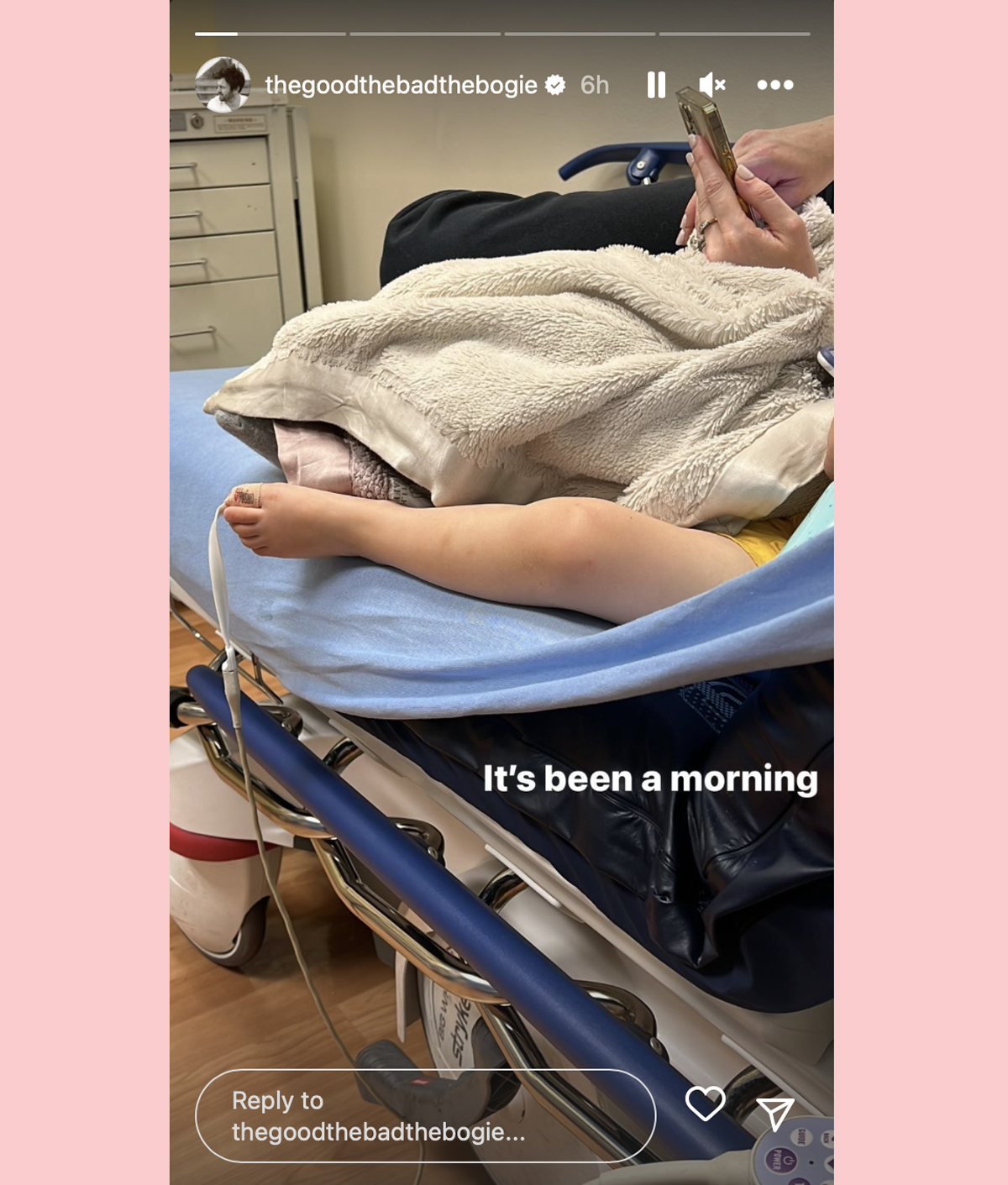 Then, he went on to explain how the breathing issues actually started very late the night before, on Sunday evening.
Comparing it to "when people start to turn in those zombie movies," the reality TV veteran's husband wrote:
"Soooo last night she was breathing very fast and hard. Looked like when people start to turn, in those zombie movies. Took her to ER around 6am. She has some breathing issues possibly high asthma and lots of mucus in her lungs and a high fever."
OMG!
Then, he continued:
"She's on her second 'breathing face thing machine', with something that will open her lungs up more. Now we're just waiting, hoping this works the second time. Will update when we know more. It's super scary seeing your kid like this."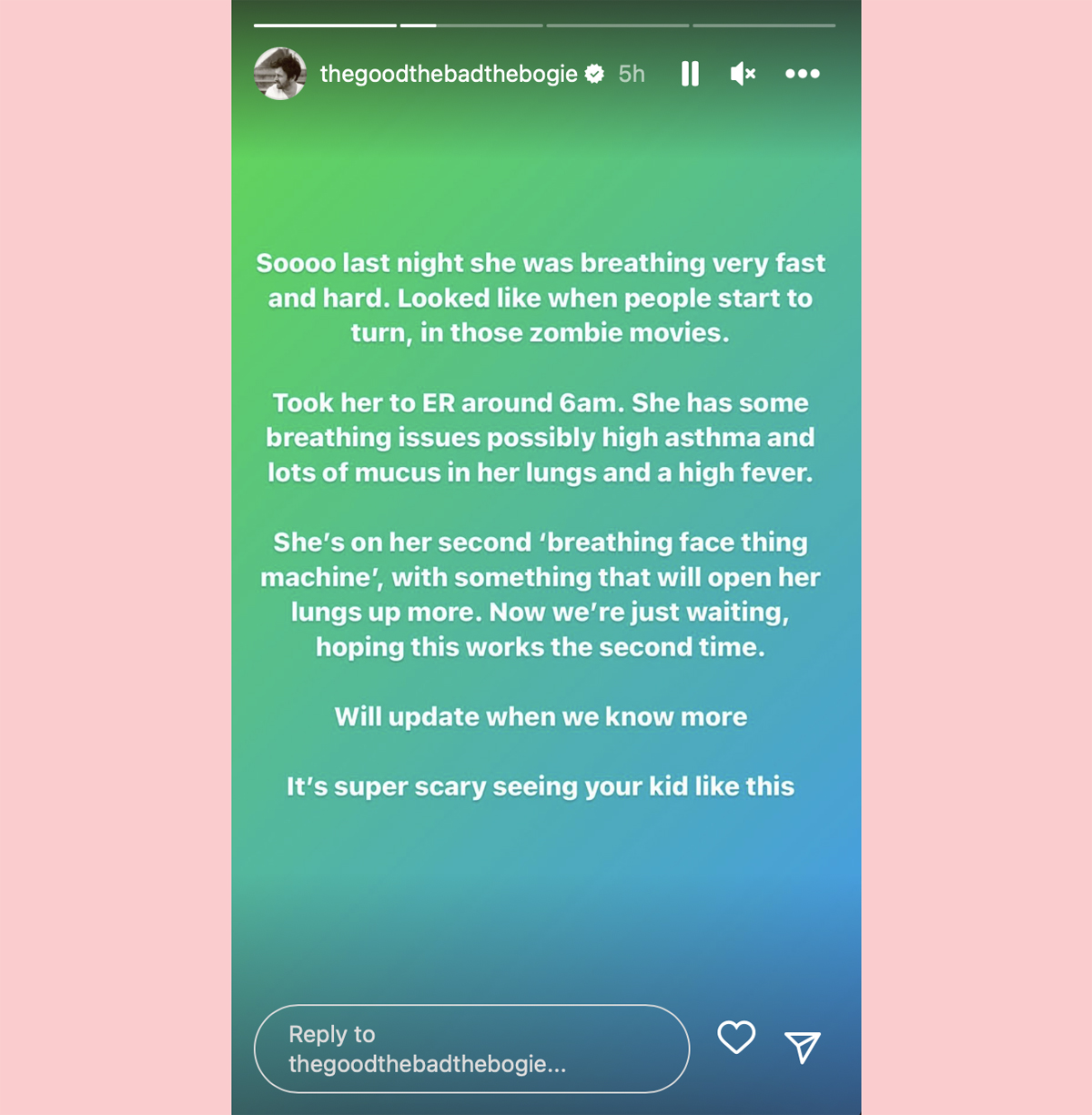 Hours later, Beau and Stassi got home with their little girl in tow.
Reflecting on how Hartford has "improved slightly," he scarily noted how the family may have to rush back in on Monday night if things don't start to improve soon:
"Just got home. 6 hours at the hospital. She's improved slightly with her breathing, but it's still hard. Her little belly breathing is what everyone was worried about. So she's going to be on albuterol for the next two days with this breathing thing. But we might have to go back tonight if she gets worse again. For now she's got an ice cream cone and is on the couch watching Frozen"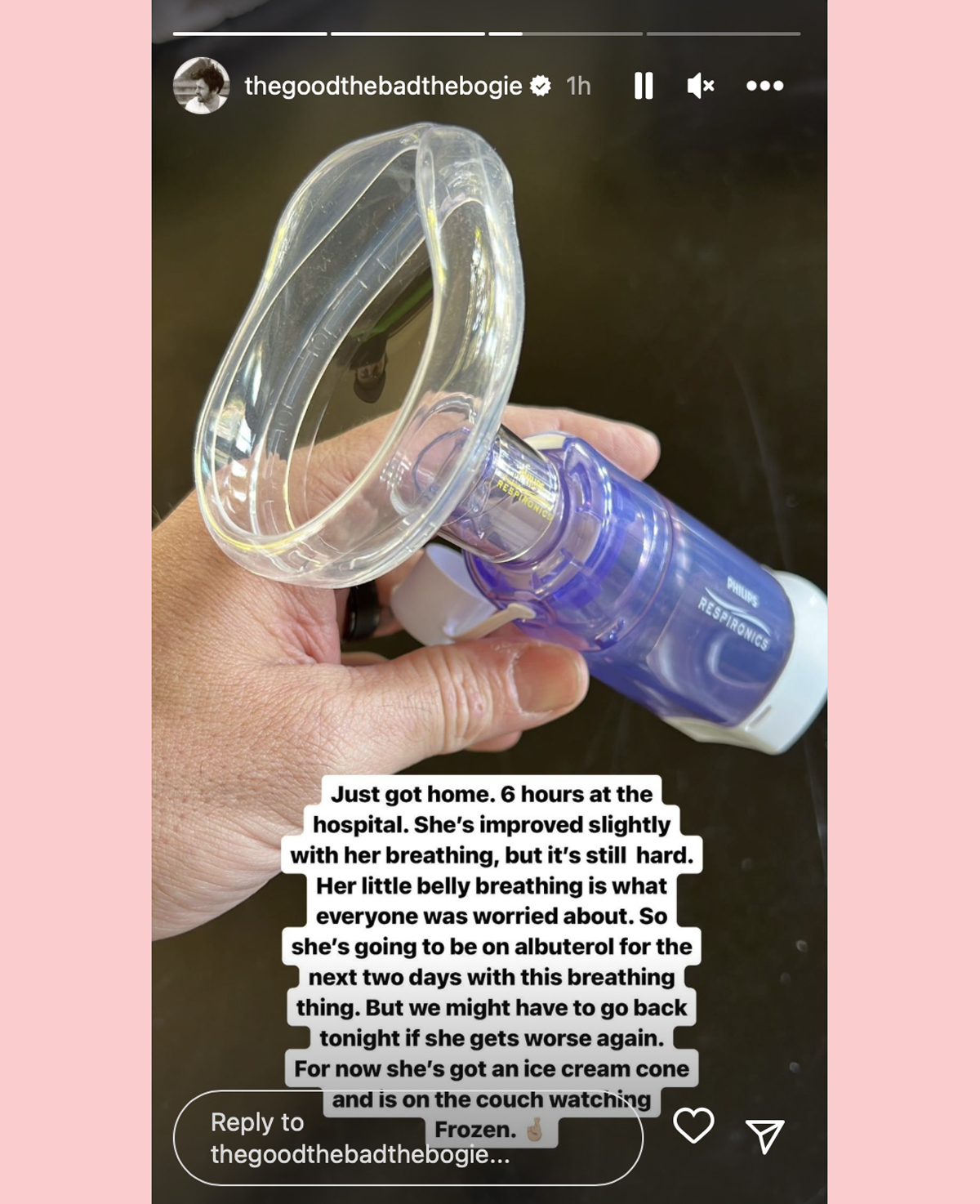 Well, at least Frozen is on.
No joke, that's a tried-and-true comfort movie for little ones. We hope it provides a nice little break for Hartford as she battles through this thing!
Related: Stassi Schroeder Weighs In On 'Evil' Tom Sandoval & Raquel Leviss Affair!
Then, on Monday afternoon, Beau returned once more to his IG Stories with a video clip. The footage showed Hartford breathing heavily and struggling to heave her chest.
Warning other families about what to watch out for, Clark wrote the following message on the clip in the hopes that it could help save other kids' lives:
"This was this morning…. If you see your child breathing like this. Take them to the hospital ASAP!!!"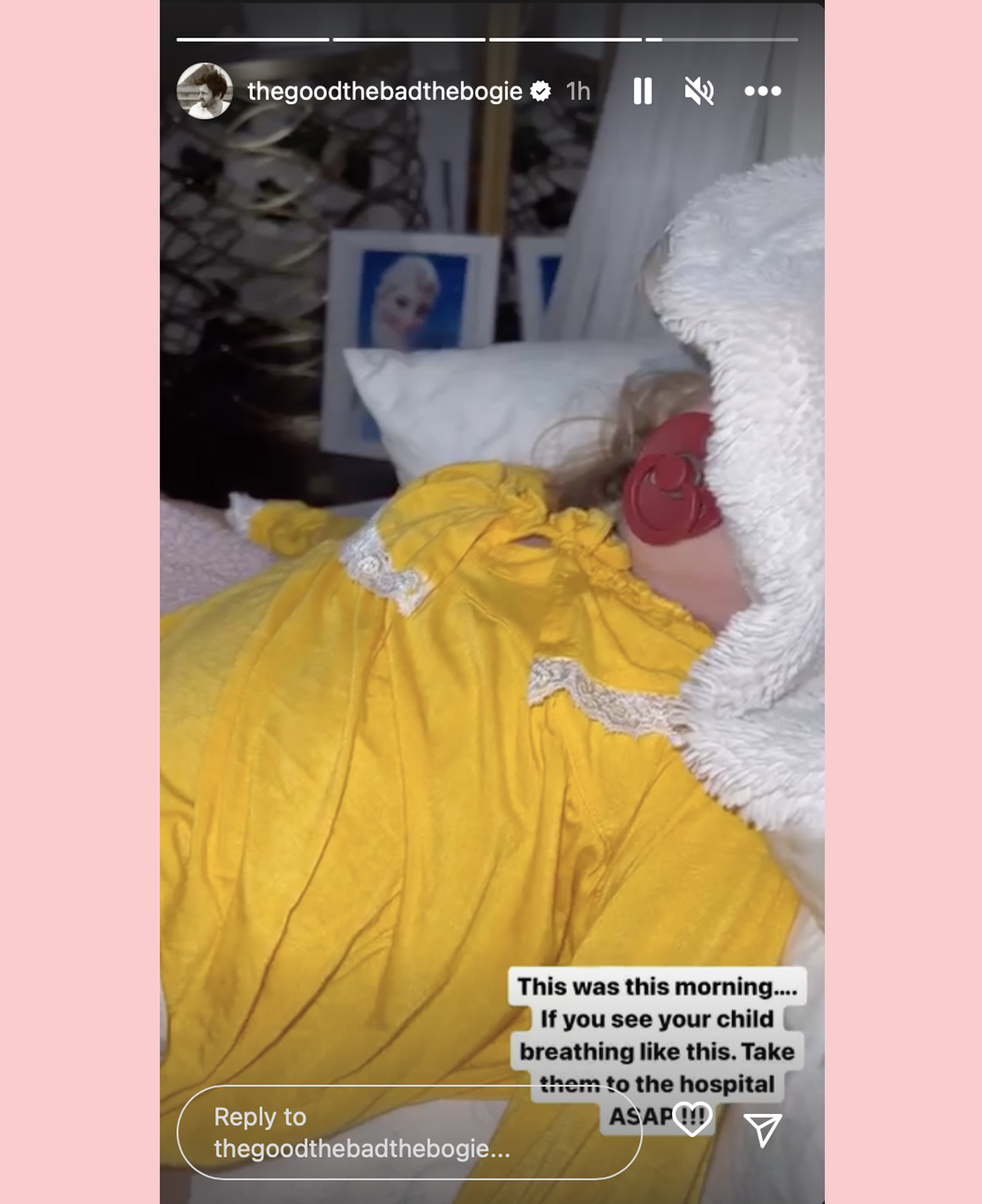 So scary.
Those are all the updates Beau has offered up as of Monday afternoon. As for Stassi, she's gone radio-silent on IG as she cares for her daughter. Which is of course totally understandable.
We are sending all the good wishes in the world to Hartford right now! Get well soon, sweet little girl!!!
We know she's in great hands with her loving parents and exceptional doctors — but still, we continue sending all the love and light we can muster!