The world witnessed a pandemic due to the spread of the contagious Covid-19 virus. People were falling ill with symptoms like fever, headache, breathing difficulties, fatigue and so on. However, after being in quarantine for several months, the spread has been under control so far. However, the US is witnessing growth in these cases once again, and there is an emerging wave!
The US Is Witnessing A New Covid-19 Wave!
As per the Centers for Disease Control and Prevention, there has been an increase in the number of Covid-19 cases. This increase is being witnessed in the past few months and can be indicative of a summer wave. Since mid-July, there has been a national increase in hospital admissions, test positivity rates, and emergency department visits by persons who have the virus, albeit the numbers are still rather low.
As per a TIME report, after 7 months of consistent decreases, US Covid-19 rates are still very close to historic lows. The past three summers have seen increases in the cases in the US, so a rise is not unexpected.
Although it is important to watch, experts point out that there is yet inadequate proof that this increase would cause a larger pandemic. In the United States, more than 144,000,000 vaccination doses have been given out. Apart from this, around 56.4 million people have received booster doses.

Also Read: Tourism Surges In Jamaica After COVID 19 Restrictions Were Lifted; Airport Sees Long Queues!
What Do The Upstick Cases Show?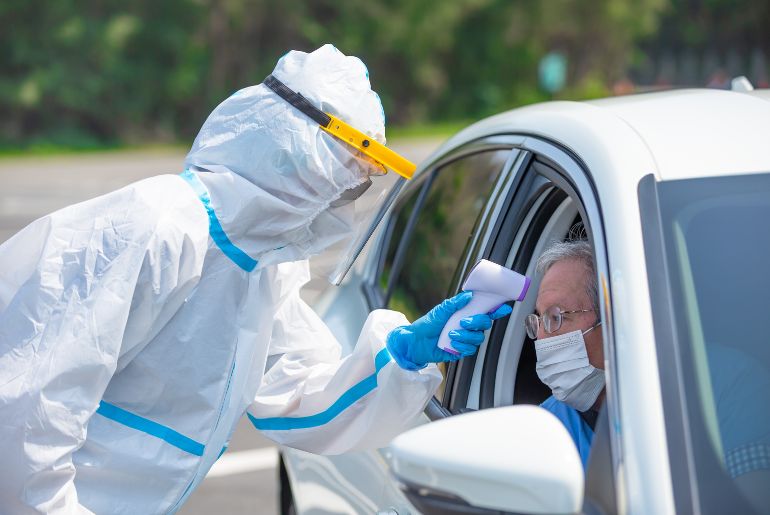 Here's what the CDC data shows about the Covid-19 cases in the US:
Hospital admission related to the cases has increased by 10.3% from July 9 to July 15. 

There have been more than 7,000 hospitalisations across the country. 

The percentage of people diagnosed with the virus has increased from around 0.5% in mid-to-late June to 0.78% on July 24. 

The first week of July witnessed 494 Covid-related deaths. 

From Dec 31, 2022, to Jan 7, 2023, there were more than 44,000 people hospitalised. 
Also Read: Covid 19 Vaccine In UAE: Places You Can Get Vaccine In Dubai, Abu Dhabi And Sharjah
The data for this summer, though, is still at the lower end of the most recent rise, which occurred this winter, according to charts that track this information overall.
Cover Image Courtesy: Canva