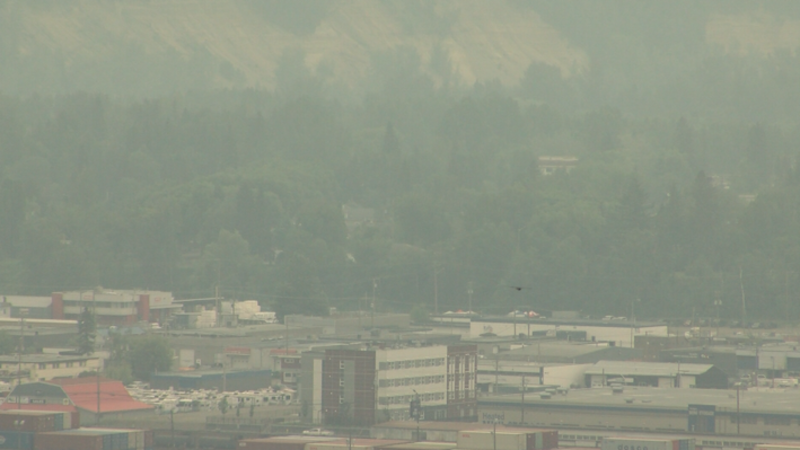 By Cheryl Jahn
Jun 14, 2023 | 2:54 PM
PRINCE GEORGE – A heavy layer of smoke hang in the air today due to wildfires in the region. "Well, we're seeing winds from the north, and that's bringing smoke down from the wildfires that are burning in the Wollaston Lake area," expains Geoff Coulson with Environment Canada. "As long as those winds stay from the north, we're going to continue to see poor air quality conditions in the Prince George area. In fact, based on the air quality health index readings, we're coming in with a nine right now for the Prince George area."
But wildfire smoke can be hard on a person, according to health officials.
"When it's really smoky like this, especially with the PM 2.5, that means those are very small, small particles that can penetrate really deep into your lungs," explains Dr. Rakel Kling, Medical Health Officer. "So that can cause a range of health effects, you know, from things like, uh, like a runny nose or scratchy throat phlegm to much more serious issues like really severe cough, difficulty breathing and asthma."
There was a bit of rain overnight, but Geoff Coulson says it was not enough to wipeout the smoke or create conditions like those of August 17, 2018, when the city was thrown into apocalyptic conditions.