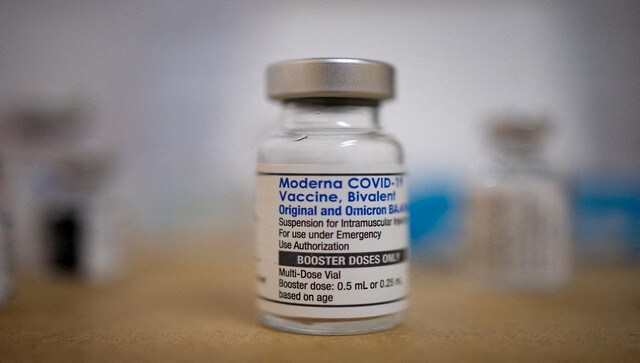 Moderna Inc's chief executive on Wednesday defended the company's plan to quadruple the price of its COVID-19 vaccine, telling a US Senate committee hearing it will no longer have the economies of scale from government procurement when the shots move into the private market.
Moderna CEO Stephane Bancel was called to testify after the company flagged plans to raise the vaccine's price to as much as $130 per dose, drawing the ire of Democratic US Senator Bernie Sanders, who chairs the influential Committee on Health, Education, Labor and Pensions (HELP).
Sanders on Wednesday asked Bancel to reconsider the price hikes, saying they could make it unaffordable for millions of Americans and were unjustified given the government's research contributions and $1.7 billion in assistance in developing the vaccine. His comments echoed his January letter to Bancel.
Bancel said Moderna's next COVID-19 shots will be more expensive because they will be sold in single-dose vials or pre-filled syringes for the commercial market versus the 10-dose vials it has sold to the government up until now.
The government in May plans to end the COVID public health emergency, putting much of the vaccine purchasing in the hands of the private sector.
Bancel also said the company anticipated that it would likely make more doses than needed to ensure it had enough for the private market and had calculated wasted shots into the price.
"On top of all this, we're expecting a 90 per cent reduction in demand," Bancel said. "As you can see, we're losing economies of scale."
Moderna in February forecast $5 billion in COVID vaccine sales this year, far less than the $18.4 billion windfall in 2022, due to decreasing demand for the shots.
Sanders has for years railed against high US drug prices and backed Medicare-for-all. His chairmanship of the HELP committee has further put drug companies in his crosshairs.
Read all the Latest News, Trending News, Cricket News, Bollywood News,
India News and Entertainment News here. Follow us on Facebook, Twitter and Instagram.