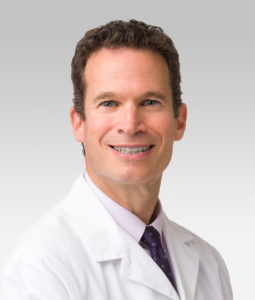 Metformin, a drug commonly used to treat diabetes, may prevent the development of "long COVID," according to a clinical trial published in The Lancet Infectious Diseases.
For a number of people, long COVID can last months or years following a COVID-19 infection and can be so severe that it sometimes results in disability. Long COVID symptoms often include fatigue, difficulty breathing and trouble concentrating, or "brain fog," according to the Centers for Disease Control and Prevention.
David Liebovitz, MD, associate professor of Medicine in the Division of General Internal Medicine, and a co-author of the study, said he noticed early in the pandemic that patients with COVID-19 admitted to Northwestern Memorial Hospital who were already on metformin seemed to fare better than others.
"We did some early analysis and noticed that even after attempting to adjust for confounding factors to explain this, patients who were on metformin appeared less likely to end up in the intensive care unit and seemed to die less often with COVID; however, retrospective data can only help formulate a hypothesis for further investigation," said Liebovitz, also an associate professor of Preventive Medicine in the Division of Health and Biomedical Informatics.
Liebovitz then joined investigators at the University of Minnesota who were launching a trial to study the effects of metformin and other drugs on long COVID.
In the study, which enrolled 1,323 participants from across the country, investigators at multiple medical centers administered either metformin, ivermectin, fluvoxamine or a placebo to people with an existing COVID-19 diagnosis to see if the treatment could prevent long COVID.
Participants were between 30 and 85 years old and qualified as overweight or obese. For ongoing investigation into long COVID, more than 1,000 participants continued reporting symptoms for at least nine months following their initial COVID-19 diagnosis.
Those who received metformin were more than 40 percent less likely to develop long COVID than those who received a placebo, according to the trial. For participants who started metformin less than four days after their COVID symptoms started, metformin decreased the risk of long COVID by 63 percent.
The findings were consistent across prespecified subgroups including COVID variants, including omicron.
Ivermectin and fluvoxamine did not prevent long COVID, according to the findings.
"This was the first randomized, placebo-controlled phase three trial evaluating the effect of outpatient COVID-19 treatment on the incidence of long COVID," Liebovitz said. "Metformin was shown to reduce the incidence of long Covid and is a safe, inexpensive, widely available medication. Long COVID is a very tough condition that requires continued medical care, so having metformin as a potential COVID-19 treatment to prevent the later development of long COVID would address an urgent public health need."
The study did not evaluate the effects of metformin in people already diagnosed with long COVID, Liebovitz said, and more research is needed in that area.
The trial was funded by the Parsemus Foundation, Rainwater Charitable Foundation, Fast Grants and the United Health Foundation. This research was also supported by the National Institutes of Health's National Center for Advancing Translational Sciences award UL1TR002494, KL2TR002492 and UM1TR004406.