live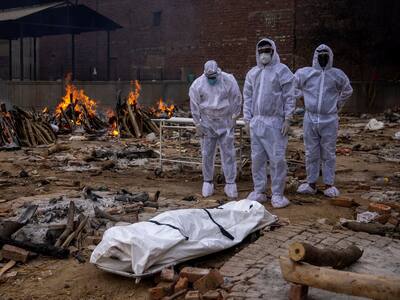 Live Updates: India has logged a total of 9,629 new cases of coronavirus in the last 24 hours. Scroll down for all the latest updates on COVID-19.
Coronavirus Live Blog: India is back in the grip of the deadly coronavirus infection which first started to spread from China's Wuhan city in late 2019. In the last 3 years, the world has battled the ferocious virus and its several variants. India being the top worst-hit nation by the COVID virus has also faced a tough time with handling the severity caused by the infection. In the latest report, the World Health Organisation (WHO) has confirmed that India is facing a surge in cases mainly due to another highly contagious strain of SARS-CoV-2 virus, namely XBB.1.16 (Arcturus variant of Omicron). This variant has worrisome mutations in its spike protein which makes it capable of evading vaccine-induced immunity, thereby making fully vaccinated people at high risk too.
While cases are on the rise in the country, several states have made masks mandatory in public places. Experts believe that the virus is mutating faster than any other virus and therefore maintaining COVID safety protocols are important to stay safe.
Follow this space to stay updated with all the latest COVID-related news and development in India and around the world.
Total Wellness is now just a click away.
Follow us on