A surprising number of COVID-recovered patients deal with an array of troublesome symptoms, well after the disease is gone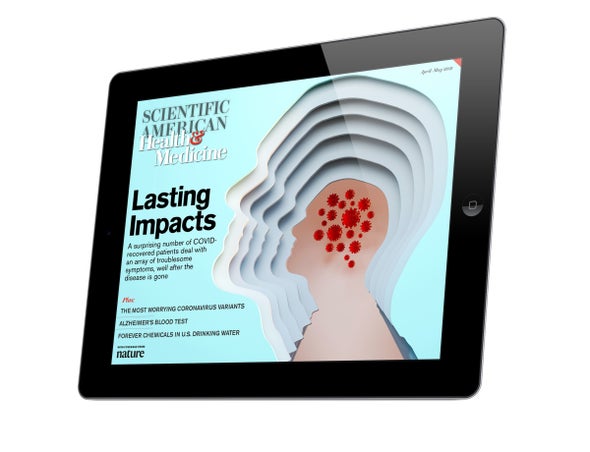 In the early months of the COVID-19 outbreak individuals took to social media to connect with others who, like them, were experiencing a wide array of problems long after they'd recovered from the disease itself. Symptoms included lingering fatigue, shortness of breath, "brain fog" and recurring fevers. In the year since it was officially declared a pandemic, SARS-CoV-2, the coronavirus that causes COVID, has sickened or infected more than 100 million people worldwide and killed more than 2.5 million. And it leaves an insidious postscript: a vague collection of ailments that can persist for weeks, sometimes months, even in patients who experienced only mild symptoms. Some epidemiologists, writes physician Carolyn Barber, estimate that at the end of the pandemic we may have some five million COVID "long haulers" (see "The Problem of 'Long-Haul' COVID").
Particularly troubling, reports writer Stefani Sutherland, are neurological impacts of the virus that disrupt synaptic connections and interfere with brain function, affecting speech and upping the incidence of depression, anxiety and sleep disorders (see "COVID Can Cause Forgetfulness, Mania or a Stutter"). The good news is that vaccinations are well underway and will help curb viral transmission. But assessing, researching and ameliorating the consequences of the virus will be ongoing for a long time.
This article was originally published with the title "The COVID-19 Postscript" in SA Health & Medicine 3, 2, (April 2021)