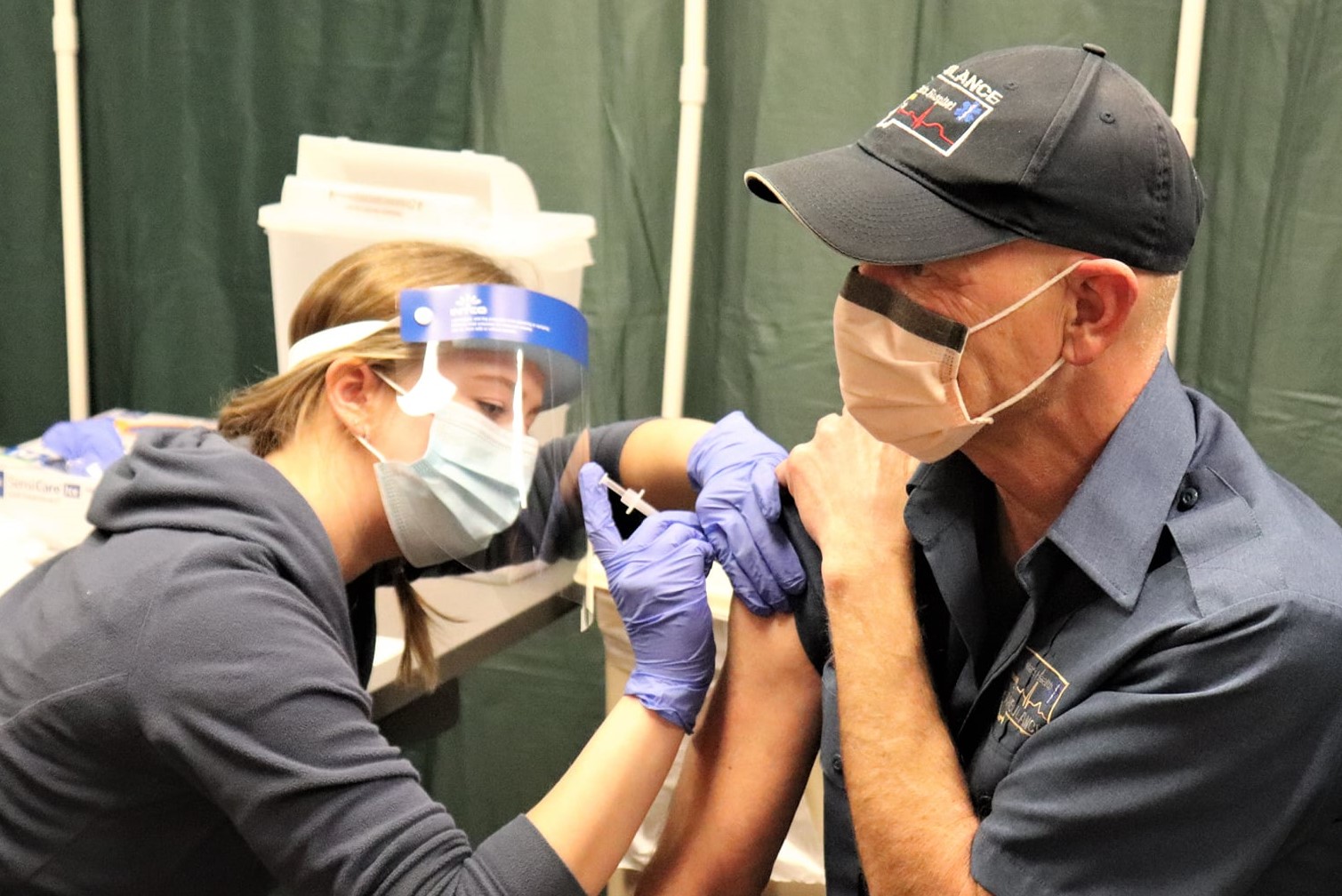 June 6, 2021
Protect yourself, your family and our community
Get vaccinated today! St. Peter's is offering first and second COVID-19 vaccines to everyone 12 years and older. Second dose appointments for the Pfizer vaccine are available to those who have received a first dose at a mobile clinic or other location. 
To learn more about community COVID-19 vaccine distribution plans, additional vaccination opportunities and more, please visit the Lewis and Clark County vaccine distribution page. For more information on the COVID-19 vaccine visit the Centers for Disease Control COVID-19 Vaccines page. 
Lewis & Clark County Vaccine Distribution Page
Walk-in vaccine appointments
If you are 12 years or older, you are eligible for a COVID-19 vaccine at St. Peter's. No appointment is necessary, walk-ins are welcome at:  
St. Peter's Health Medical Group - Broadway Clinic, 2550 Broadway St., from 10 a.m. to 2 p.m. Monday-Friday. Please enter through the main entrance.
St. Peter's Health Medical Group - Townsend Clinic, 515 S. Front St., from 8 a.m. to 5 p.m. Monday-Friday.
If you are an established patient currently receiving care from a St. Peter's primary care provider you may walk-in to your provider's clinic where you seek care between 8 a.m. and 5 p.m. Monday-Friday to receive a COVID-19 vaccine. Walk-in sites for primary care patients are located at the Broadway, North and Townsend clinics.
IMPORTANT! Vaccine information
PLEASE READ BEFORE YOU COME FOR YOUR VACCINE 
Please bring: 
Please note: 
Anyone aged 12-17 must be accompanied by a parent or guardian. Age must be verified by parent or guardian at time of appointment. Age documentation is not required.

Second dose appointments for those who received the Pfizer vaccine at a mobile clinic or other location must be made at minimum three weeks (21 days) after the first dose of Pfizer. First dose dates will be verified via CDC vaccination cards at the time of the second dose appointment.

All COVID-19 precautions will be enforced, including masking and physical distancing

Patients must stay for 15-30 minutes after vaccination for observation

We ask that you wear loose fitting clothing so it is easy for our team to give you the shot

If you are receiving your first dose, we will schedule your second dose appointment at the time of your first appointment

Both Pfizer and Johnson & Johnson vaccines are available. (You must be 18 years or older to receive the Johnson & Johnson vaccine.)

Please do not walk-in for a COVID-19 vaccination if you have COVID-19 OR are experiencing any COVID-19 symptoms.