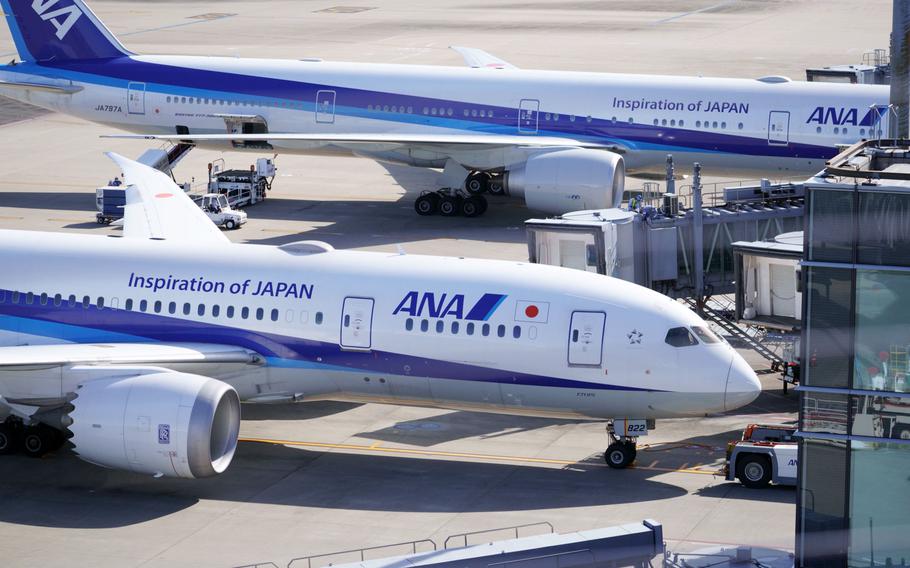 TOKYO — Japan will lift all of its pandemic-related border control measures for incoming travelers next month and downgrade COVID-19 to a common disease, a top Japanese spokesman announced this week.
"As the classification of COVID-19 under the Infectious Diseases Act is to be changed on May 8, border control measures regarding COVID-19 are also scheduled to end," said Chief Cabinet Secretary Hirokazu Matsuno at a news conference Monday.
COVID-19 will be classified in the same category as seasonal influenza after the change and Japan will will introduce a new regime, genomic surveillance of infectious diseases, to monitor new infectious diseases entering the country, Matsuno added.
The new system will routinely screen incoming travelers with symptoms, such as fever and cough, on a volunteer basis, he said. The tests will be conducted at Narita, Haneda, Chubu, Kansai and Fukuoka airports, the Yomiuri newspaper reported Saturday.
Current border control measures require returnees and entrants to show proof of three COVID-19 vaccinations, or a negative COVID-19 test result within 72 hours of departing for Japan.
The country suffered nearly 73,000 deaths related to the coronavirus respiratory disease, which infected 33.3 million people within its borders, according to the Johns Hopkins Coronavirus Resource Center. The center stopped tracking new cases on March 10.
Japan's border control measures, first imposed in February 2021 and tightened in November 2021, are some of the strictest in the Group of 7 nations.
Those measures required returning Japanese nationals to be quarantined at designated hotels and forbid most nonresident foreigners from entering the country at all. U.S. troops and others under the status of forces agreement were among the exception.
Japan in March 2022 gradually increased the maximum daily number of incoming nonresident foreigners and lifted those limits completely in October 2022.
Downgrading COVID-19 in Japan is a major step toward a return to normal social and economic activities although many people still wear masks and refrain from large gatherings.
Matsuno also said that provisional border measures for travelers entering from mainland China would be eased Wednesday. Japan will no longer require them to show a negative COVID-19 test as long as they can present proof of three COVID-19 vaccinations, he said.
These requirements will also end on May 8 when all border control measures are lifted.