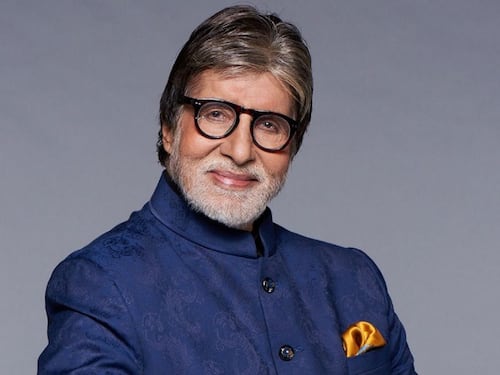 Taking to his blog spot, Amitabh Bachchan wrote, "rib cartilage popped and muscle tear to the right rib cage".
Bollywood veteran actor Amitabh Bachchan suffered a muscle tear to his right rib cage while shooting Project K in Hyderabad. The 80-year-old shared the news in his blog post. Taking to Tumbler, he revealed that his rib cartilage 'popped' on set while he was filming an action shot, injuring him severely. In his post, Amitabh Bachchan wrote: "In Hyderabad at the shoot for Project K, during an action shot, I have got injured - rib cartilage popped broke and muscle tear to the right rib cage, cancelled shoot, did Doctor consult and scan by CT at the AIG Hospital in Hyderabad and flown back home. Strapping has been done and rest has been advocated. Yes, painful. On movement and breathing, will take some weeks they say before some normalisation will occur. Some medication is on also for pain."
He further added, "So all work that was to be done has been suspended and cancelled dropped postponed for the moment until healing occurs ..I rest at Jalsa and am mobile a bit for all the essential activities .. but yes rest and generally lying around.
What Are The Complications of Rib Injuries?
Rib injury can lead to severe health consequences, and thus requires special attention. Here is a list of health complications that can follow an accident causing rib cage injury.
Severe pain while breathing
Hemothorax
Pneumothorax
Extrapleural hematoma
Pulmonary contusion
Pulmonary laceration
Acute vascular injury, and
Abdominal solid-organ injury
How Long Does It Take For Rib Cage Injury To Heal?
What happens after a rib cage injury? Well, the recovery phase can be a little painful and exhausting for the patient. As per doctors, most broken ribs heal on their own within six weeks. "Being less active and icing the area regularly can help with healing and pain relief," says Dr Madhumita Banerjee, Medanta. She further adds, "Rib cage injuries can flail the chest and cause severe damage to the underlying structures of the rib".
Total Wellness is now just a click away.
Follow us on