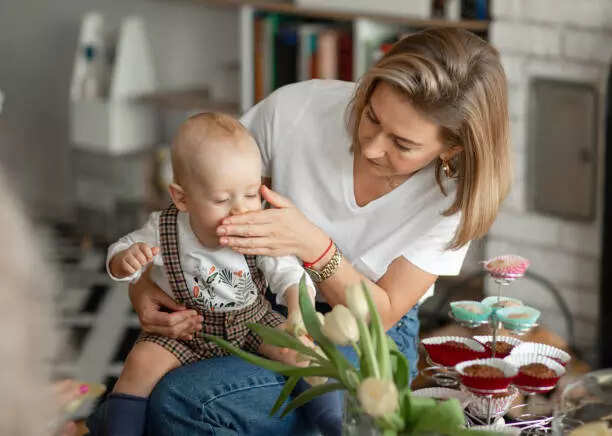 Experts have now discovered the food item to blame for such incidents – and it is not grapes or blueberries.
Photo : iStock
New Delhi:
A
choking
episode can be scary – imagine eating something and it gets stuck in the windpipe, the thought itself can send chills down the spine. And in
children
, choking incidents can be further scary. Experts have now discovered the food item to blame for such incidents – and it is not grapes or blueberries. Turns out,
hot dog sausages
cause more choking deaths than any other food.
How do sausages cause choking?
On the Tiny Heart Education TikTok page, a video showed a small tube mimicking a child's airway and a hot dog sausage to depict just how it can cause choking. It was also stated that one must never slice it like coins as the chunks could get stuck in the airway – instead, it should be sliced lengthways. This way, even if gets stuck in the airway, it won't cause choking.
What to do when a choking incident occurs?
When a choking incident occurs, it is important to not panic and definitely not start poking mindlessly. If the child is coughing, allow it as it can help bring out the object. But if it is not effective or is silent or preventing the child from breathing, seek help immediately. Try the following tips to stop the choking:
Place hard blows on the back between shoulder blades
Slap it out
Lay the baby face down along the thigh while supporting the head
Encourage coughing
Lean forward and give five sharp blows on the back
Check the mouth but do not put fingers in the mouth
Try to squeeze it out by standing behind the child with arms around their waist, clench a tight fist between the belly button and bottom of the chest, pull sharply inward and upward, strong abdominal thrusts to push the choking agent out
Call an ambulance immediately if nothing work
Perform CPR if the patient becomes unconscious or unresponsive
Disclaimer: Tips and suggestions mentioned in the article are for general information purposes only and should not be construed as professional medical advice. Always consult your doctor or a dietician before starting any fitness programme or making any changes to your diet.