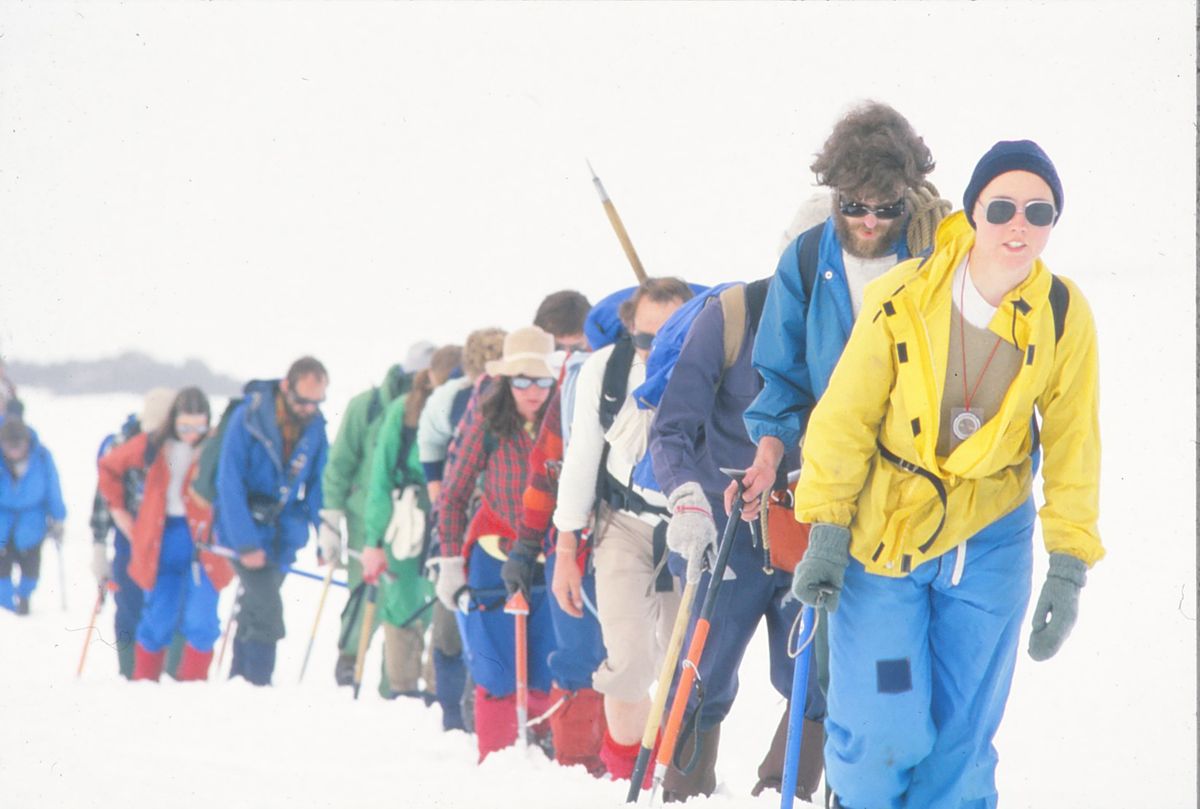 At the top of the heap were John Roskelley and Chris Kopczynski. Introduced to the Mountain School as teenagers in the mid-1960s, they had already garnered fame by surviving the 1974 International Pamirs Expedition in the USSR (15 other climbers perished).
On the way home, they detoured to the Alps and became the first American team to climb the North Face of the Eiger.
Roskelley was launching a professional climbing career with an ambitious and harrowing string of Himalayan ascents, including K2, the world's second-highest peak, all without aid of bottled oxygen.
Expeditions didn't yet have satellite phones or internet connections. I recall interviewing Joyce Roskelley in her living room during one of John's many extended absences to climb a major peak. The schoolteacher opened her heart to tell how she wrestled with being the family anchor and wife of a world-class climber.
"The risks are high for both of us," she said. "But there's no glory in sitting at home in the dark for six weeks."
I joined other emerging Spokane climbers in their outdoor pursuits and found them eager to share their expertise. Dane Burns led me to Copper Falls for stories on ice climbing. I tagged along with Dr. Jim States and Kim Momb on frigid winter camping trips for strategies on enduring harsh elements. I remember States puckering through his frozen beard as he demonstrated pursed-lips breathing to counter shortness of breath during exertion at high altitudes.
Source: www.spokesman.com/stories/2021/feb/21/landers-outdoors-scribe-covered-spokanes-golden-ag/
#breathingexercise
#pursedlipbreathing