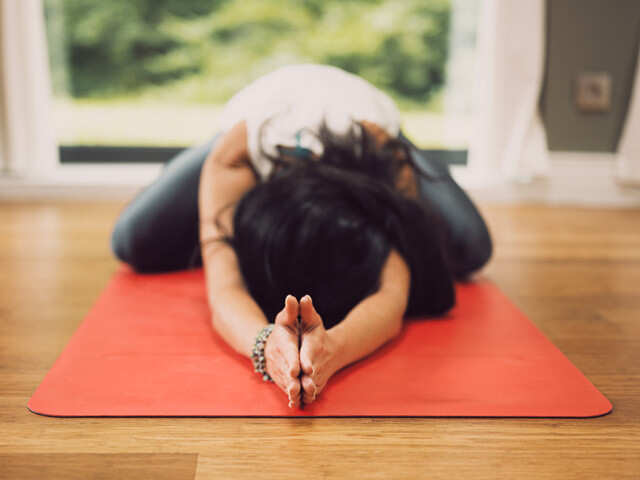 Source: Unsplash

Amidst the whirlwind of modern life that is nothing but a never-ending loop of deadlines and commitments, yoga emerges as an oasis of tranquillity. It invites us to slow down, tune in and truly connect with our innermost selves. A holistic practice that unifies the mind, body and spirit, yoga goes beyond the realms of exercise and relaxation and can actually be used as a tool for self-care and acceptance. 
On the occasion of International Day of Yoga, we sat down with expert Pragya Bhatt to understand how yoga can be tailored to individual needs and preferences when incorporating it into your self-care routine. 
"Yoga is a means to connect with yourself and to understand that at the core we are all complete. Our asana practice enables us to uncover this whole, complete part of ourselves so that we can live more fully and peacefully,' she says when quizzed about the essence of yoga. "The best way to start is to incorporate simple pranayama into your daily routine. Breathing consciously helps to relax the nervous system, improve breathing patterns and refresh the mind."
According to Pragya, there are 3 yoga asanas that hold great significance for modern women: 

Warrior Poses, or the different versions of Virabhadrasana because being strong is essential.

Headstand, the 'king of asanas' to see things from a different perspective. 

Marichyasana, a pose dedicated to the Sage Marichi to remove all the toxins.
With yoga helping individuals to listen to their bodies, honour their limitations and treat it with kindness, both on and off the mat, here's how you can incorporate it into your self-care routine:
It's low maintenance - The best part about yoga is that you don't need to invest in fancy pieces of equipment or a high-end class. With so many videos available online, all you need is the desire and dedication to learn.

Whether indoors or outdoors, practising yoga leaves no room for excuses to skip it.

A single yoga session allows you to engage both your mind and body, making it an incredibly significant practice.
Also Read: Yoga For Beginners: Here Are Some Tips For Starting Yoga For The First Time