biophilic architecture office in Sidoarjo, Indonesia
Architecture studio andyrahman has designed a new biophilic workspace in Sidoarjo, East Java, Indonesia. The concept aims to provide people with a healthier and happier place to work in, minimizing stress levels and thus reigniting the employee's love for everyday life. More importantly, the new studio is formed as a place where the architects can draw inspiration and come up with new innovative ideas. Open spaces, verdant gardens, and 'breathing walls' made of bamboo complete the office, forming a pleasant contemporary environment that integrates design with nature.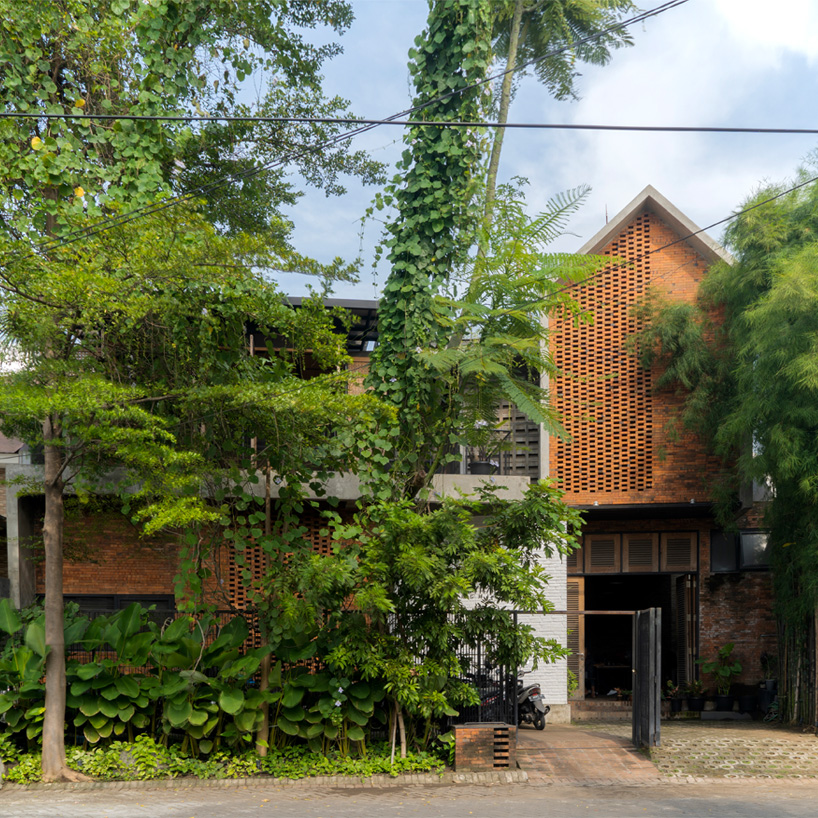 all images courtesy of andyrahman 
green gardens and water ponds
On the ground floor, the workspace by andyrahman (see more here) opens toward a green garden with a strategic position. Many different types of plants, from grasses to shrubs and hardwood trees with many leaves, help absorb carbon dioxide from the environment, creating a cool microclimate.
The middle garden also features a water pond filled with Koi fish. The water in this pool can circulate appropriately with the help of a pump that drains the water back and makes a gurgling sound. The sound of gurgling water makes the atmosphere more natural.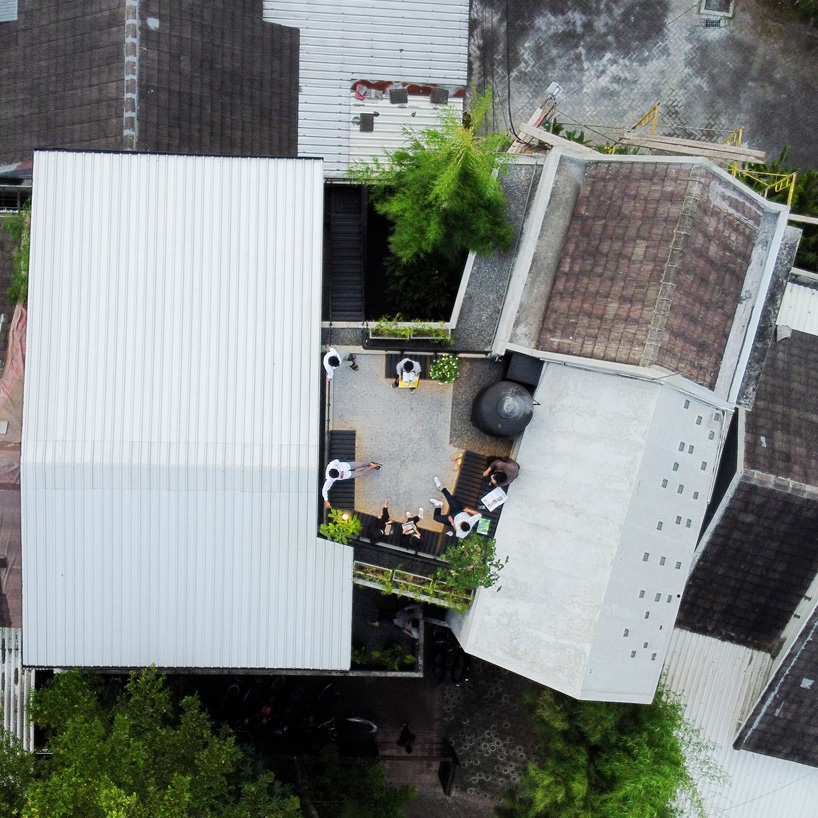 'breathing walls' made of bamboo
This latest project by andyrahman combines elements of nature and local traditions: the architects have utilized the vernacular tradition of 'Nusantara' weaving to create 'breathing walls' made of woven bamboo. Through these permeable partitions, air and light can reach the interior between the plaits.
'These walls are open, both literally and metaphorically,' shares lead architect Andy Rahman. Literally speaking, the woven walls can be opened or closed as needed. When opened, the walls seem to have no boundaries and are not isolated from the environment, becoming one with the surrounding nature. Metaphorically speaking, the walls are open to outsiders because the space on the second floor serves as a communal space for meetings, discussions or collaborations with other parties outside the andyrahman team. 
In contrast to the ground floor which mainly uses 'woven bricks', on the second floor, andyrahman thoroughly explores woven bamboo and rattan to prove that local, ancient materials that are outdated, can still be used in more contemporary architectural designs.
Last but not least, the top floor takes shape as an open square gazebo with a sky roof, used for sitting, hanging out, relaxing, or chatting. It is a healing place where employees can unwind after working all day while enjoying their tea or coffee.