We are now ready to welcome summer with big smiles, open hearts, and lots of motivation! During the long summer days, so much can happen – from improvised late nights with friends to cheerful walks in the park listening to music. But before that, you need to let go of the things that are holding you back. And, it is time for some well-deserved summer self-care that promotes self-love and acceptance! Time to let go of the old things that are constantly holding you back and embrace what the summer has in store for you. So, if you want to know what are the best summer activities and habits for you to try out this summer, then this is the article for you! These are the best mindful activities that promote self-love for a truly special summer. So without further ado, here is our Summer Self-Care Guide:
This summer self-care guide is the perfect self-love tool for everyone 
---
Buy yourself a bouquet of flowers
Why? Because you deserve it. And because you do not need a special occasion to make a kind gesture to the person who deserves to be loved and respected every day – you. Besides, the beautiful appearance of flowers and their pleasant aroma are enough to light up your home and bring positive emotions. So, next time you are passing through the flower market, grab yourself some beautiful flowers.
TIP: Here is how you can keep fresh flowers alive for longer, according to florists! ?
Getting yourself some flowers is a kind gesture you can do for yourself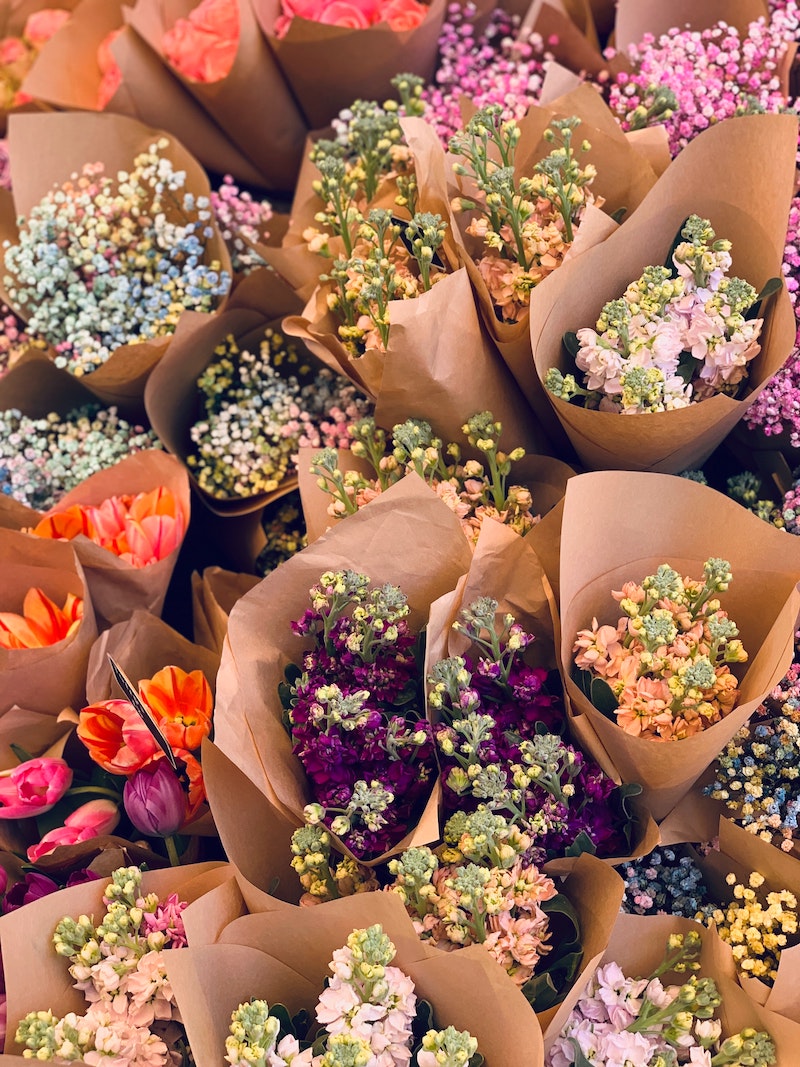 Why wait for someone to buy you aromatic roses when you can do that yourself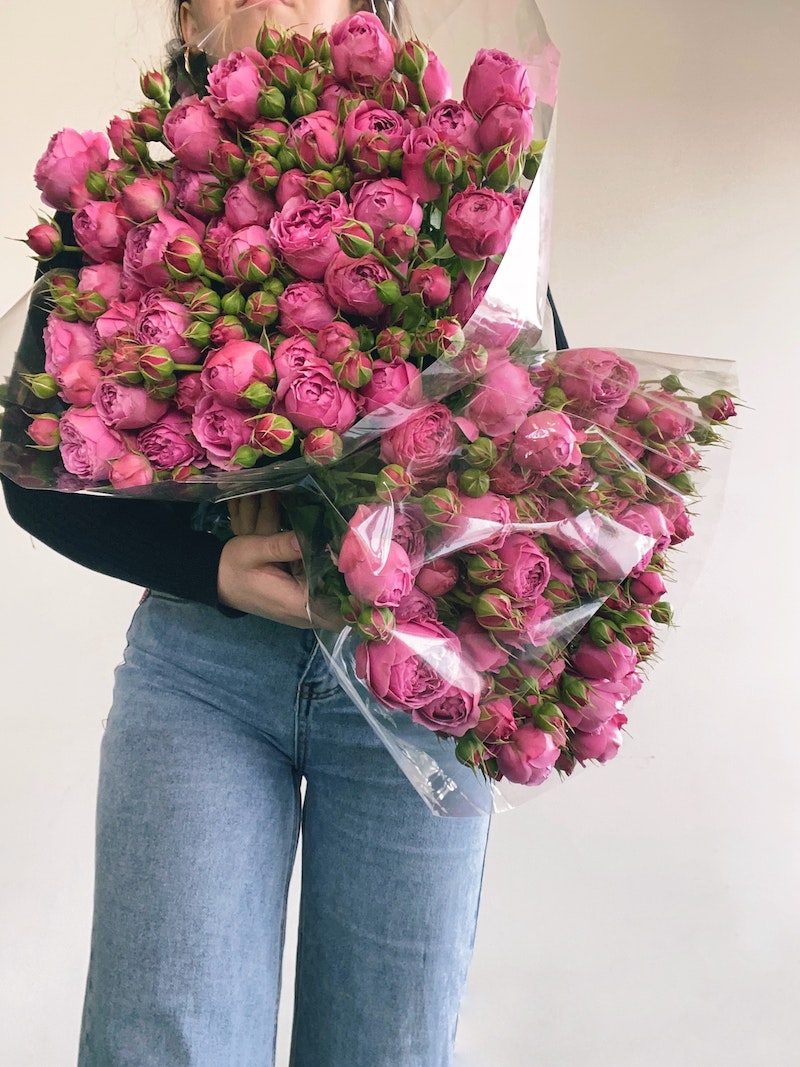 Call your girlfriends
Let's face it – maybe lately you seem to have abandoned your social life and shrunk into your shell, within the confines of the comfort of your own home. And the truth is that life makes the most sense when someone loves you, when you have someone to share both the happy moments and the difficulties with. So, don't neglect the people who hold on to you. Call them today just to let them know you are thinking of them and that you miss them. You will surprise yourself with how much joy and meaning you will fill their day with!
Ask your girlfriends to a fun get-together in nature with some drinks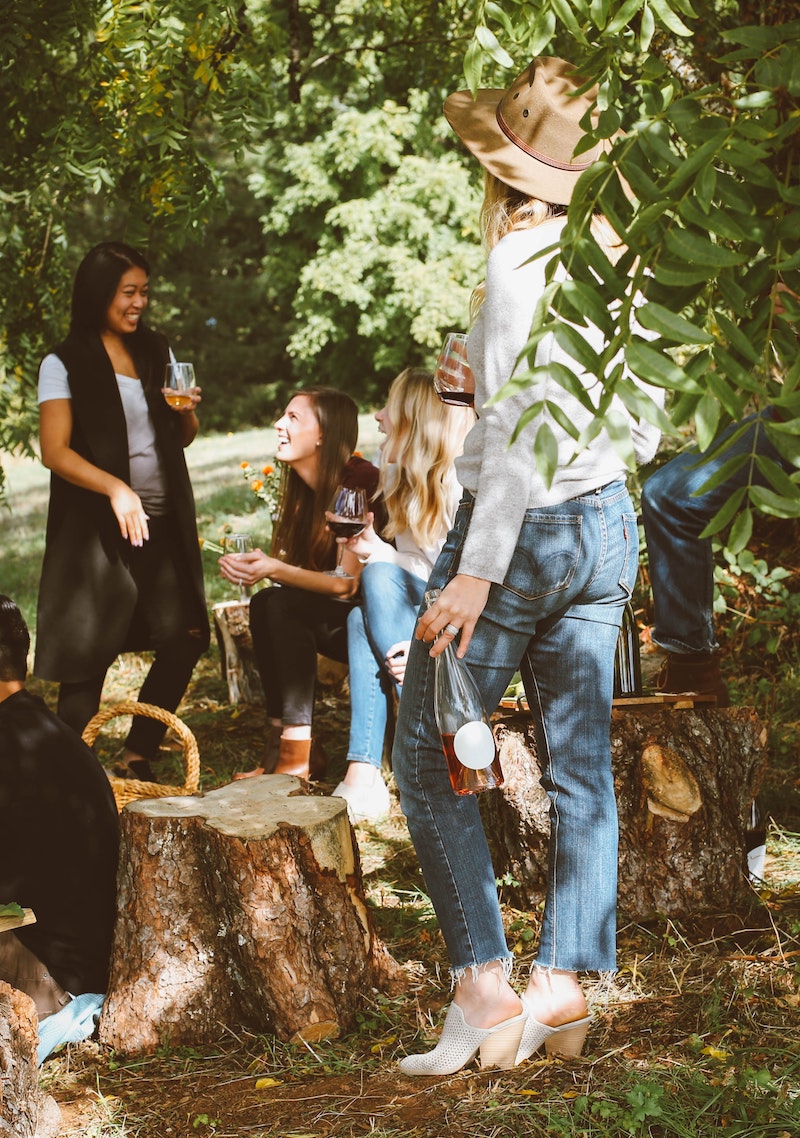 ---
Or make it a habit to go to yoga classes together during the summer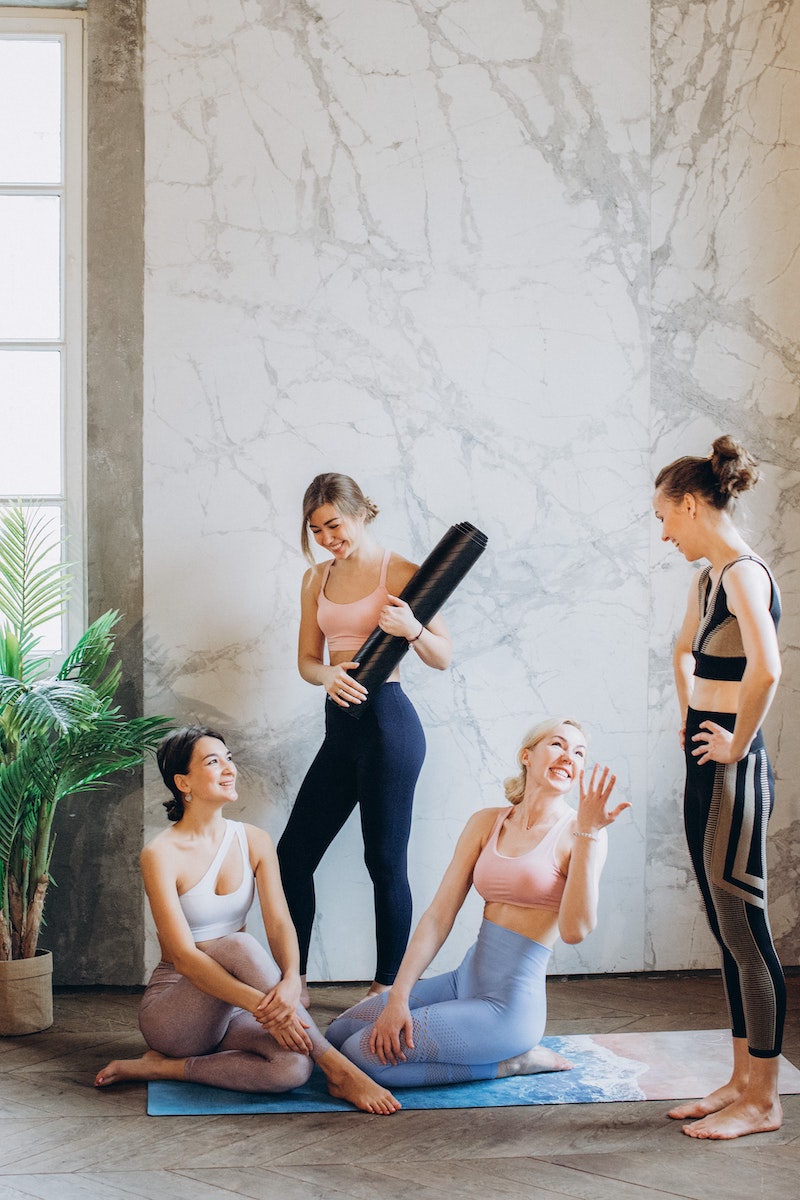 Transform your personal space
No, we are not talking about tedious spring cleaning here. Let summer into your home and workplace with something small but special (like the bouquet of flowers you have been meaning to buy). A new set of linens or a beautifully framed painting, for example, can do wonders for your space and mental health. Try to turn your home space into a special place where you feel the most relaxed and at peace. Think about which changes will benefit you, your lifestyle, and your space. Don't be afraid to experiment and try new things when it comes to home decor. Incorporate wellness products into your bedroom, or turn your bathroom into a relaxing SPA experience. The options are endless!
A bouquet of flowers next to your bed is a wonderful start and end of every summer day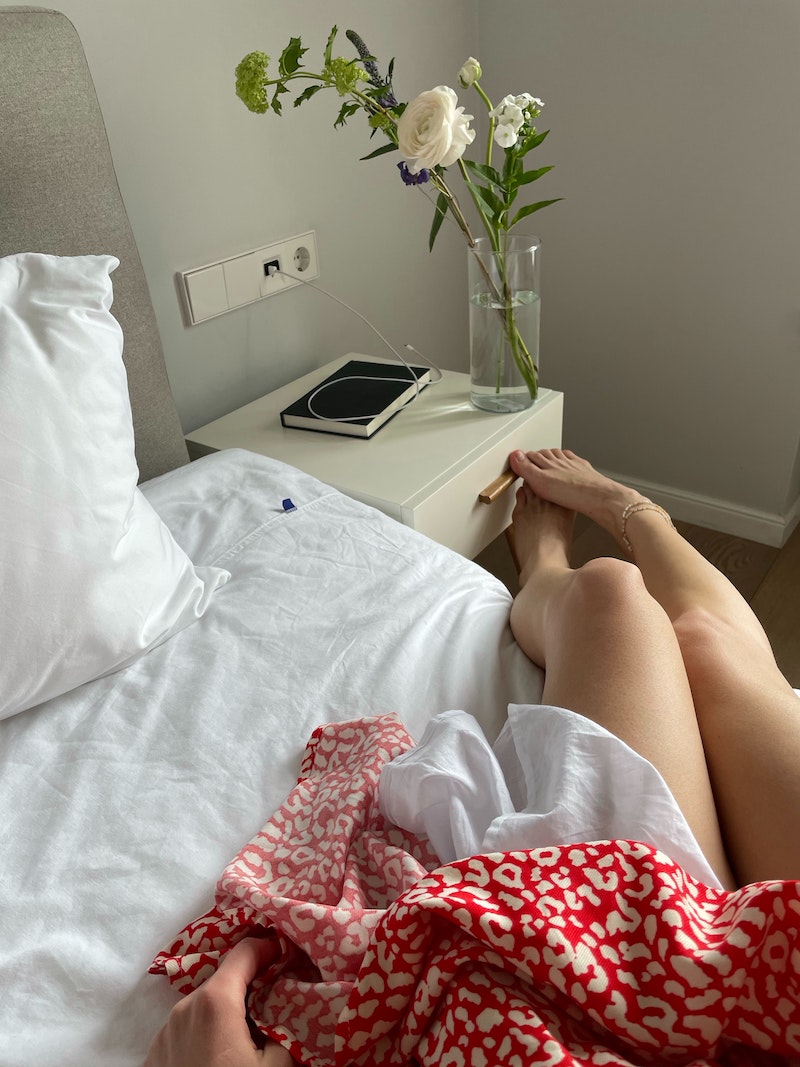 F
Turn your bathroom into a relaxing spa experience with some new candles and flower petals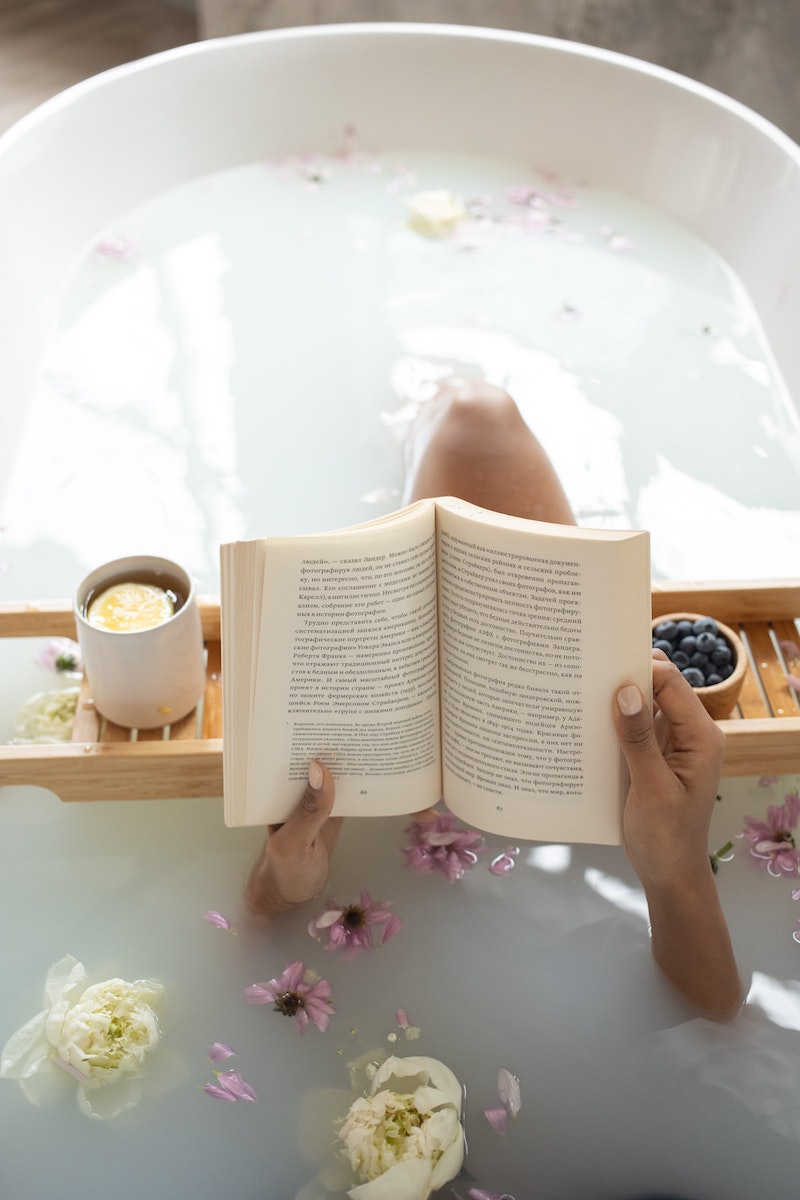 Let go of guilt
Whatever you want to say, say it. Whatever you wanted to do, do it! Stop blaming yourself. As women, we think too much, feel too strongly, worry about everything, and aren't convinced we deserve the good things that happen to us. Breathe in. Breathe out. Instead of thinking about the past, focus on the lessons you have learned and the beautiful experiences you have had. If you are going through a rough patch right now, think about how the anger, sadness, and frustration you are feeling now will make you even stronger in the future. So, take up a relaxing physical activity to help you let go. This can be yoga classes, meditation, Pilates, stretching at home, or tapping into the power of breath work. Also, try to spend more time in nature, just enjoying the views, air, and breathing deeply!
Practice relaxing activities like Pilates, yoga, stretching, meditation or breath work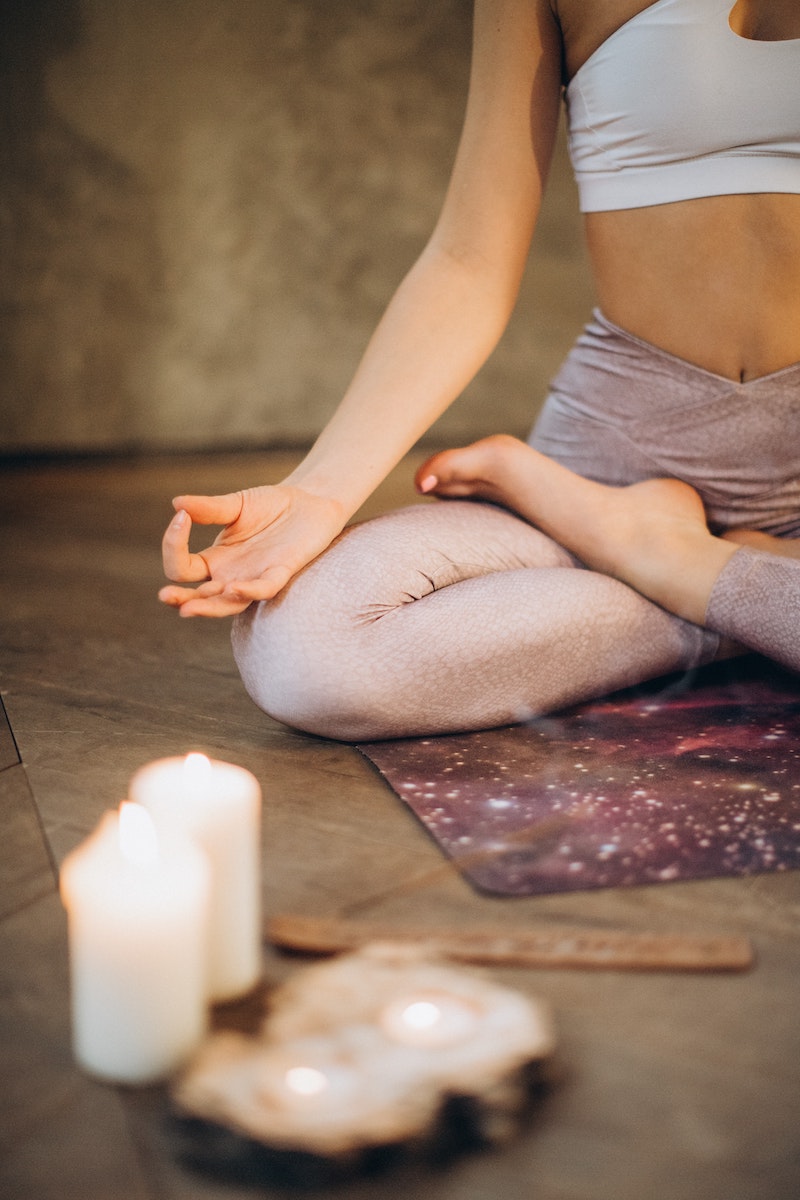 Spend time in nature and just breathe freely until your head is clear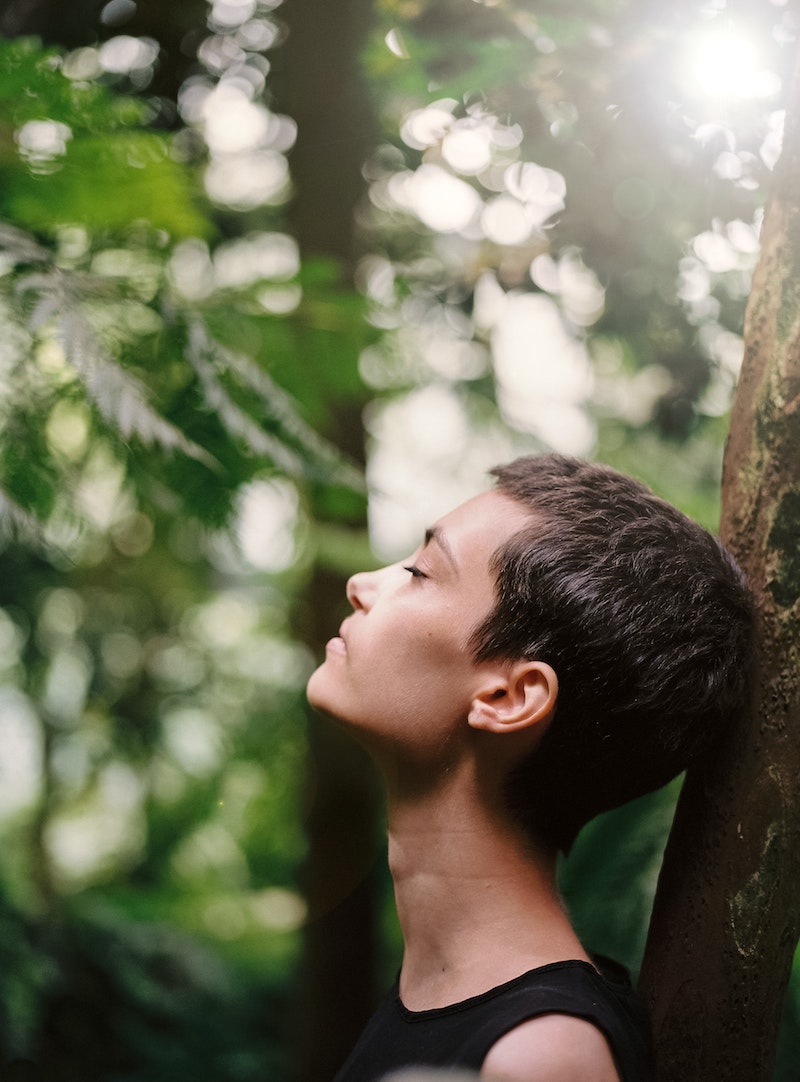 Trust the power of words
The law of attraction is one of the most relevant topics in our time. Our thoughts, good or bad, reflect on what happens to us at any given moment. We send love to the universe, and it picks up our highly emotional vibrations and responds with the same love. If your greatest desire is "I don't want to be sick", she will only "hear" the words "want" and "sick". So you need to program your direction to "I want to be healthy". This way, the Universe will "hear" the right dreams and desires, and it will make sure that you experience the events of your earthly journey in the best way for you. Another thing you can do is to learn to work with crystals! Crystals hold powerful energy that can help you manifest your desires with a stronger and more powerful voice to the universe. So, learn how to manifest with crystals and channel all your innate power and positive energy into changing your life for the better!
TIP: Try these tricks for removing negative energy from your home! That way, you can make space for new, positive energy. There are certain items that have no place in your home. Learn which things in your home you need to get rid of, according to both Psychology & Feng Shui!
Candles, crystals, and Palo Santo will all help you tap into yourself and your desires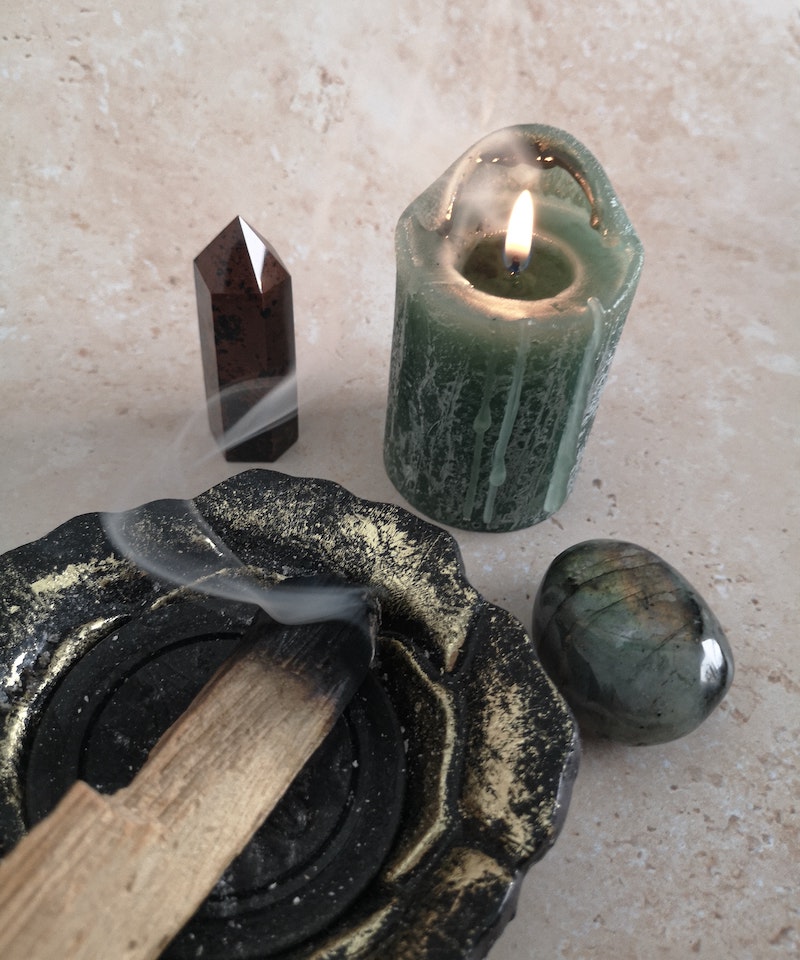 Make it a habit to journal early in the morning when you have your morning cup of coffee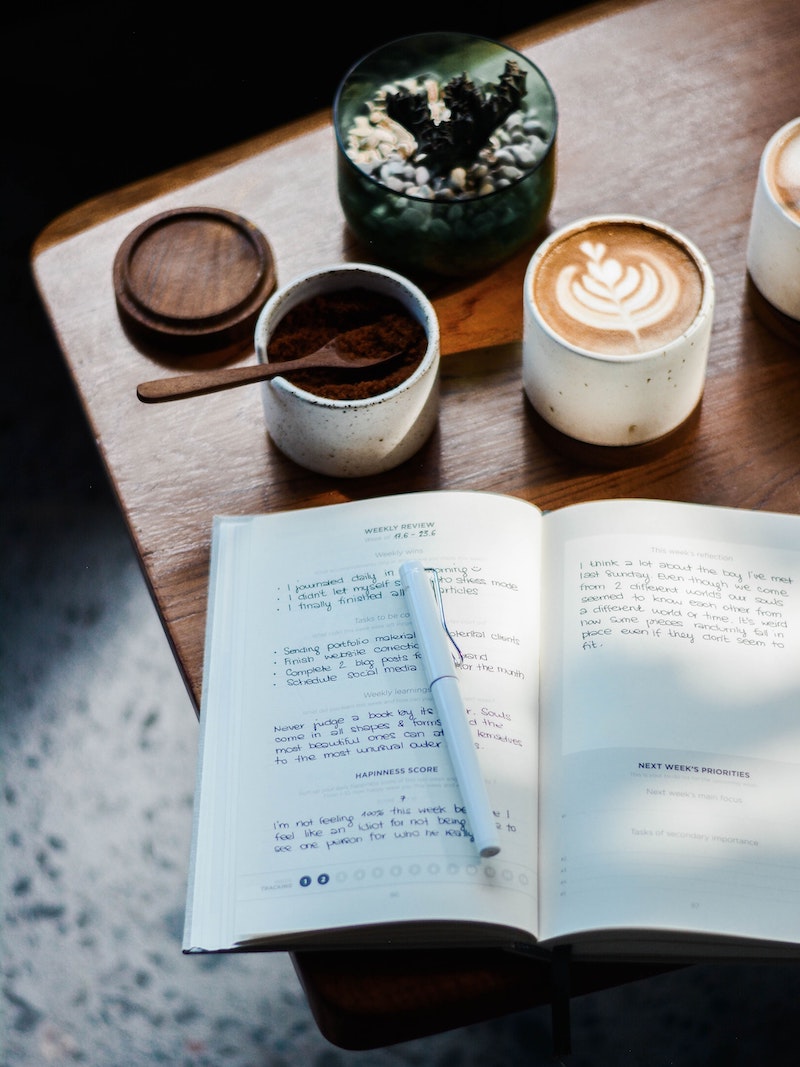 Start planning your next trip
The very fact that you have something new and exciting coming up will fill you with positive energy the moment you make that decision! Of course, according to your taste and your abilities. Sometimes getting away from the city you live in for a short time does wonders for your inner world. And you don't have to choose a faraway exotic country and do heavy damage to your savings, there are lots of wonderful and full of magic destinations close to you. So, plan a day trip or disconnect for a week, whatever works for you and your lifestyle!
Planning some time to disconnect will fill you with positive emotions and excitement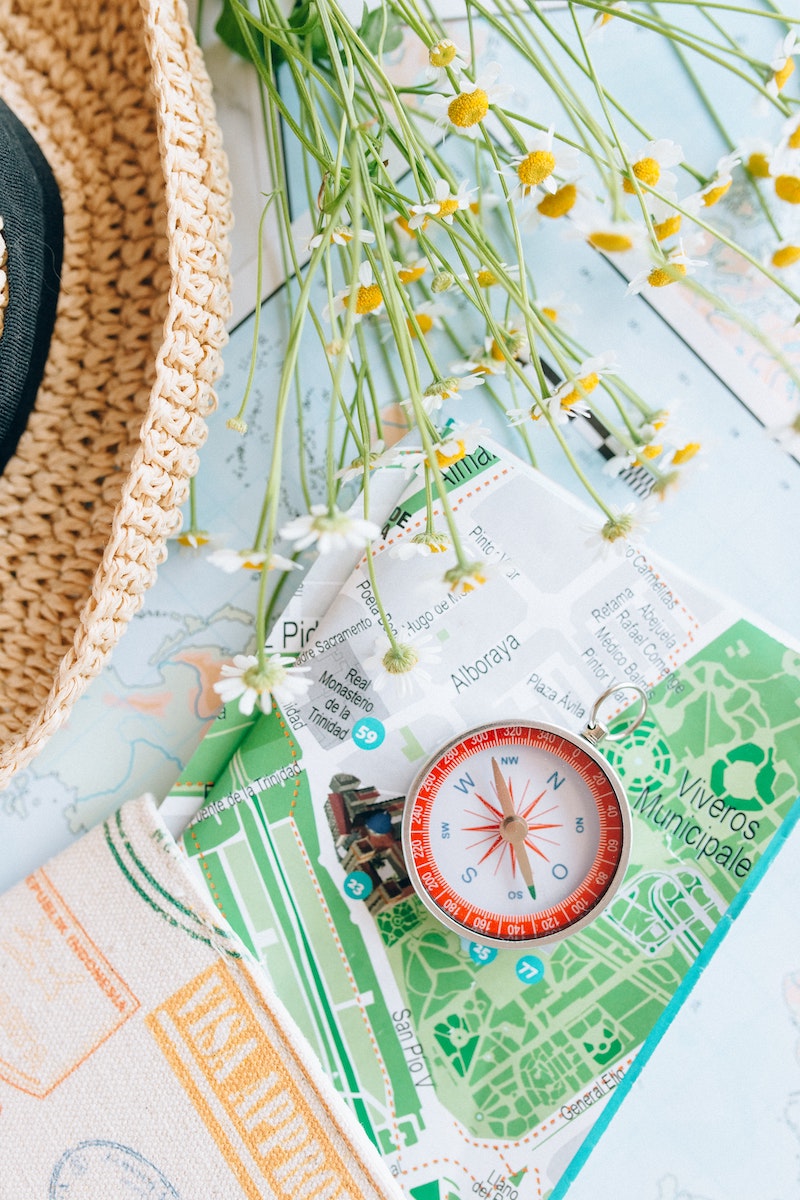 You can go on an exotic vacation, or plan a day trip, everything works!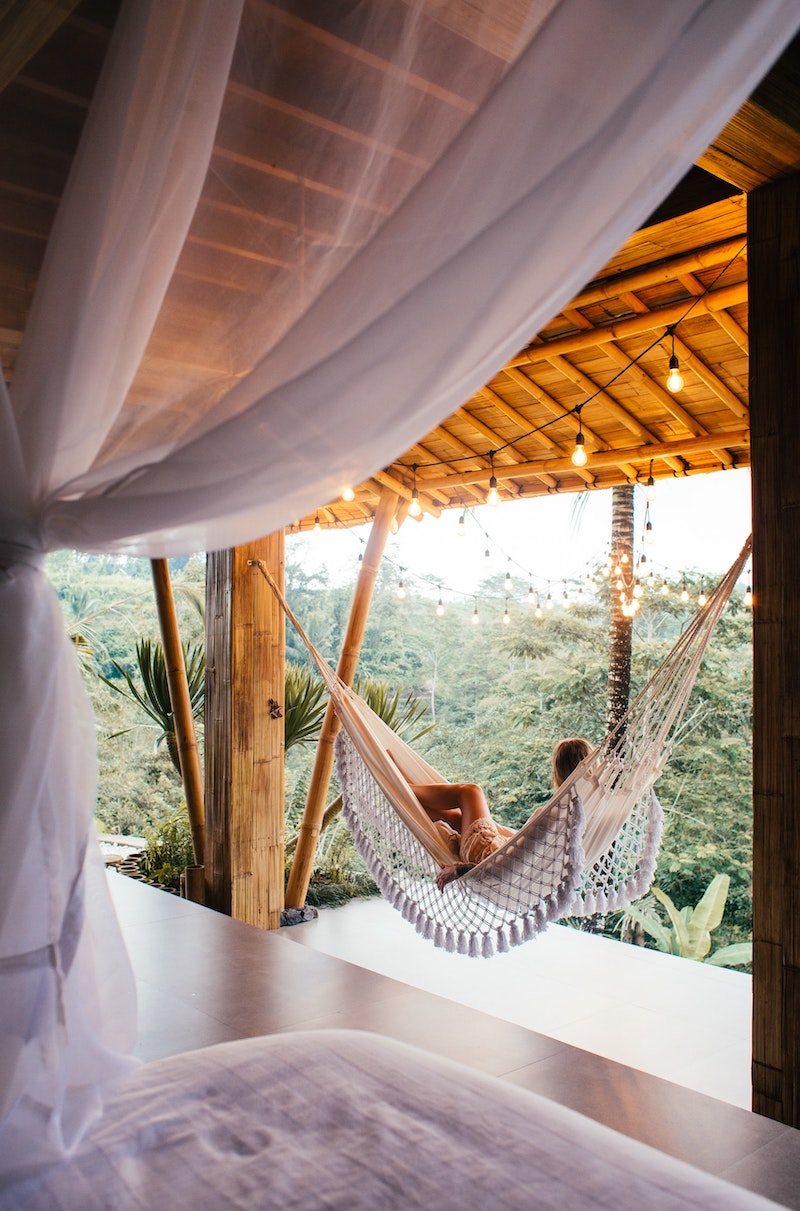 Related Content
Want to have a day just for yourself and your needs? A self-care Sunday is the perfect rest day, filled with fun activities that will help relax and nurture you! And, here is our self-care Sunday guide! ☀️
Sources
Edna ©