You'll know when you've found the right running cap. You'll start reaching for it before every run without even thinking about it, and you'll feel underdressed if you happen to walk out the door for a run without it.
Running caps are at their most useful when running in the heat, when they provide shade, wick sweat away from your scalp and help keep your head cool. However, they're also useful when running in the rain by keeping droplets out of your eyes, so even if you buy a hat to use in the summer you may well find you end up wearing it all year round. In which case it needs to be either easily cleaned or odour-resistant. Or, ideally, both.
We've tested lots of running headwear, and have recommended the best running caps that tick most or all of the boxes listed above – including a few that do so while looking pretty sharp as well.
---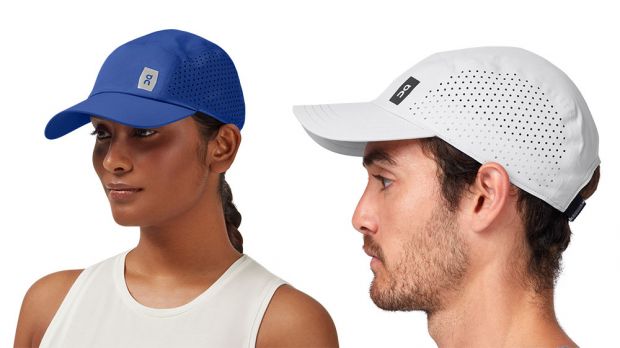 (opens in new tab)
Unlike shallower caps like the Buff option on this list, the On cap fits like a standard baseball cap, but there the similarity ends. It's much lighter for one, and the sweatband around the rim does a grand job of soaking up the perspiration you produce on hard runs. The peak is long and keeps both sun and rain out of your eyes, and the ventilation holes all around the cap help on hot days too. It's available in a range of classic colours – no wild Ciele-style designs here – and it dries quickly after either a downpour or a wash.
---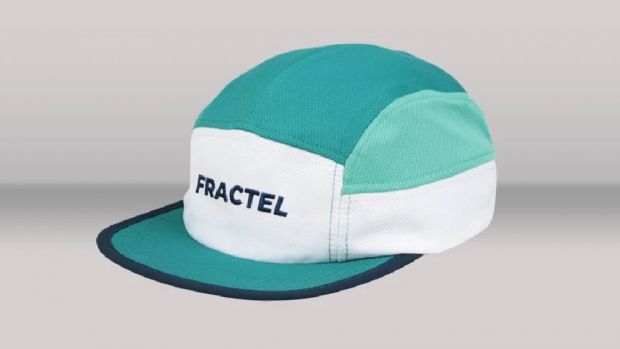 (opens in new tab)
Australian brand Fractel is all about headwear, and it turns out that when you commit a lot of time and resources to making really good running caps, the result is really good running caps. Fractel's caps are essentially perfect: they're comfortable, they fit well and are easily adjusted, they absorb sweat like absolute machines, and they offer UPF 50 protection (UPF being the more hardcore version of SPF). Fractel also makes visors, multi-use bands and legionnaire-style hats that protect your neck.
---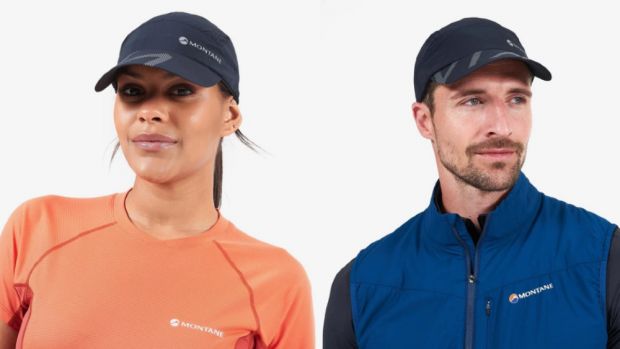 (opens in new tab)
This lightweight cap has a perforated peak, which not only cuts the weight down even more but makes it easy to shove it into a pocket, belt or backpack. The internal headband is made with cooling fabric and – in our experience – can absorb an impressive amount of sweat, making the Coda a great choice for hot-weather runs.
---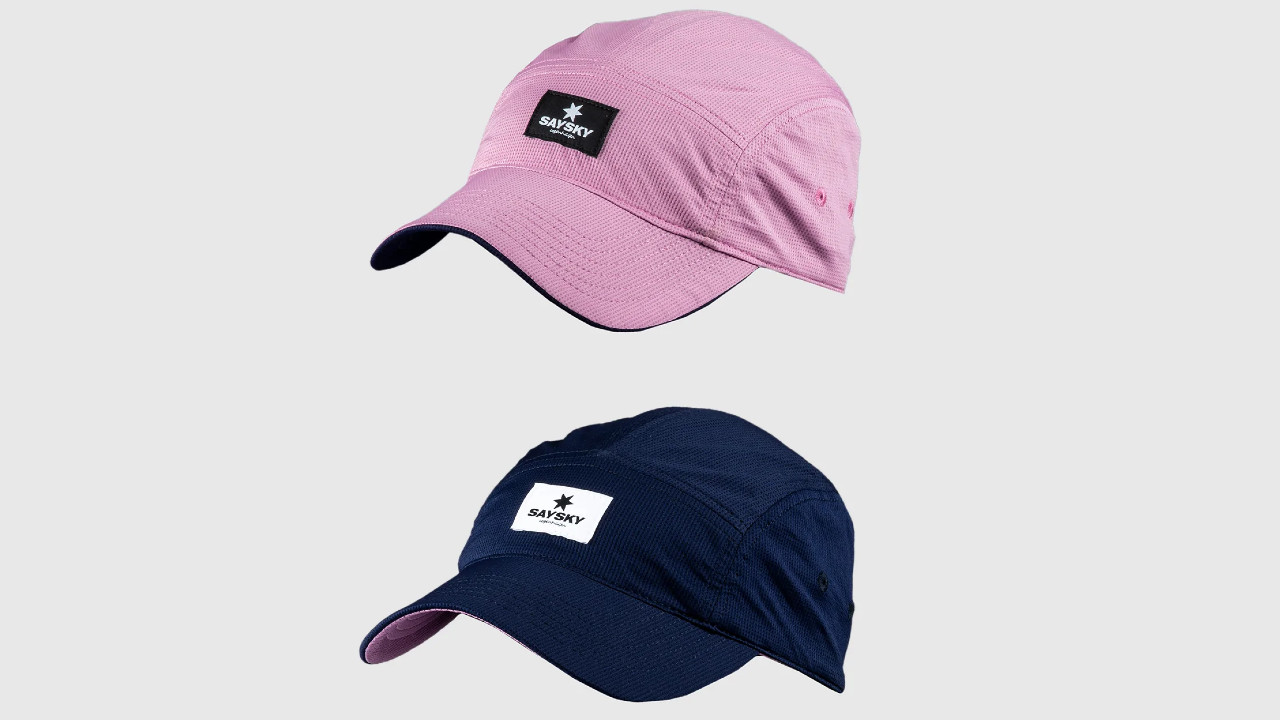 (opens in new tab)
Saysky's range of reversible caps provide great value for those who struggle to choose between different designs: because the soft fabric turns inside out, you effectively get two caps in one. The light purple and dark blue combo works well for all seasons, we reckon, and it's worth keeping an eye out for limited runs of the cap – recently Saysky launched one with a floral print on one side and simple navy blue on the other, which really does cover the bases. The cap's material dries quickly, and it's machine washable.
---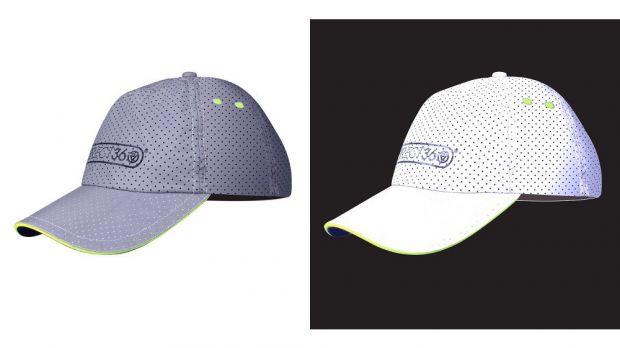 (opens in new tab)
The USP of this hat is that, like most of Proviz's running gear, it's made of reflective material that shines like a beacon when light hits it, making you highly visible to car drivers and other road users when running by roads at night. The cap is also breathable, though we didn't find it quite as lightweight and sweat-absorbing as some of the other, less shiny options on the list.
---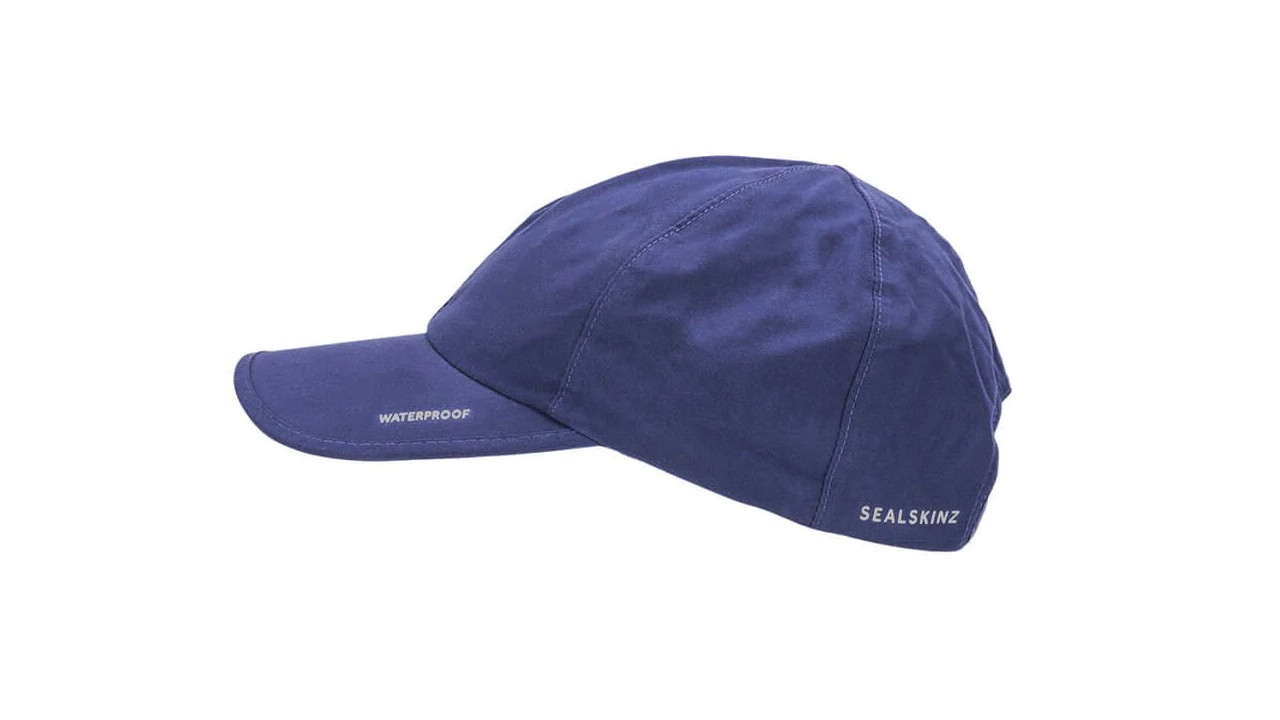 (opens in new tab)
There are some disadvantages to this waterproof cap – we found our head getting pretty sweaty on hard runs – but on cold and wet days it's another useful layer to keep your head warm and the rain out of your face. That's especially the case for easy runs when there's less risk of overheating, and the cap is handy to have for walking and hiking too.
---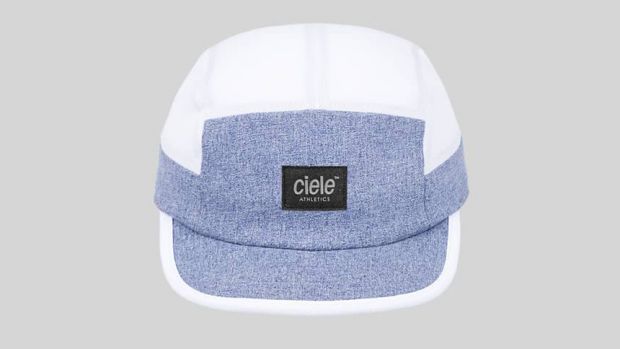 (opens in new tab)
If you want to cut a dash on your run then Ciele should be your first stop on your hat hunt. And it'll probably be your last stop too, because the massive range of designs on offer will satisfy all comers. The caps don't just look good, either – they're also lightweight and breathable, and can handle machine washing without losing their shape.
---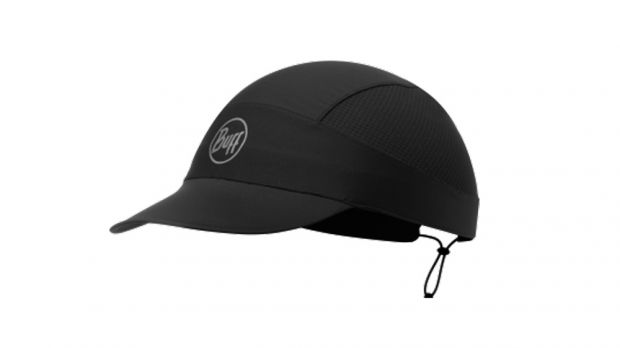 (opens in new tab)
This soft cap can be rolled up into a ball to make it easy to pack in a rucksack or jacket pocket for your run, and it will spring back into shape ready to use as soon as it's unrolled. The wicking fabric keeps your noggin free of sweat, and the drawstring makes adjusting the size quick and simple. 
---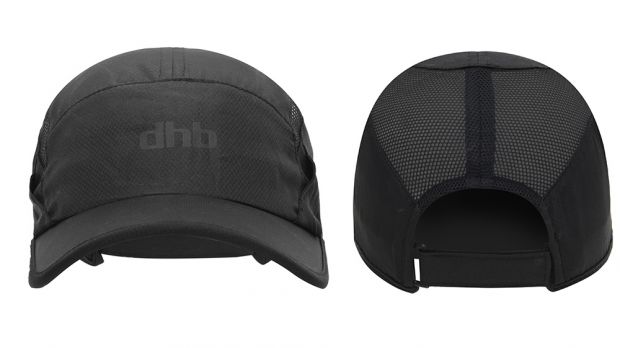 (opens in new tab)
Running hats are never going to be the priciest item in your running wardrobe, but dhb's cap is even more budget-friendly than most. It's a simple but effective bit of kit, with mesh panels on the back to increase breathability and reflective details on the front and rear to boost your visibility to motorists at night.
---
More About Running Gear