Members of Atlanta's highly trained SWAT team are normally called in to handle dangerous details, armed standoffs, or potentially explosive tactical situations.
Giving CPR to a 4-month-old baby is not part of a SWAT officer's typical day, but that's exactly what happened on Friday, May 13, when one SWAT member had a chance emergency encounter with the public.
The officer's actions, caught on harrowing bodycam footage, likely saved the day for the infant and worried loved ones.
At around 12:38 p.m., SWAT Officer Oden was patrolling along Martin Luther King Jr. Drive when he saw a car driving with its hazard lights flashing, its horn blaring frantically.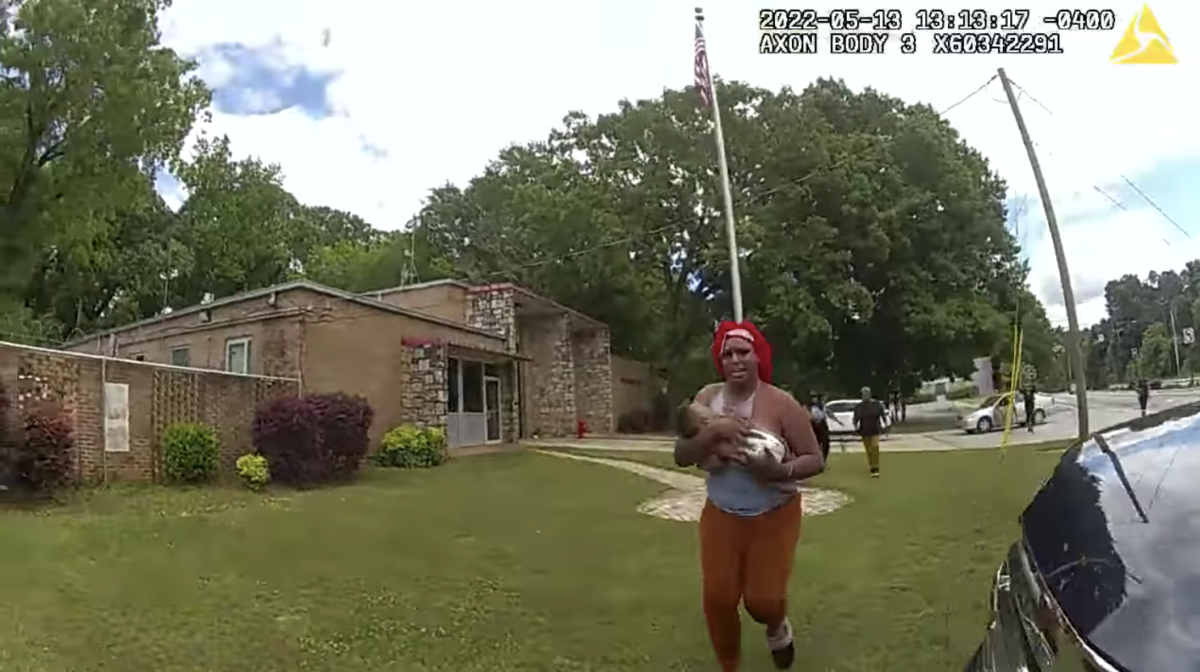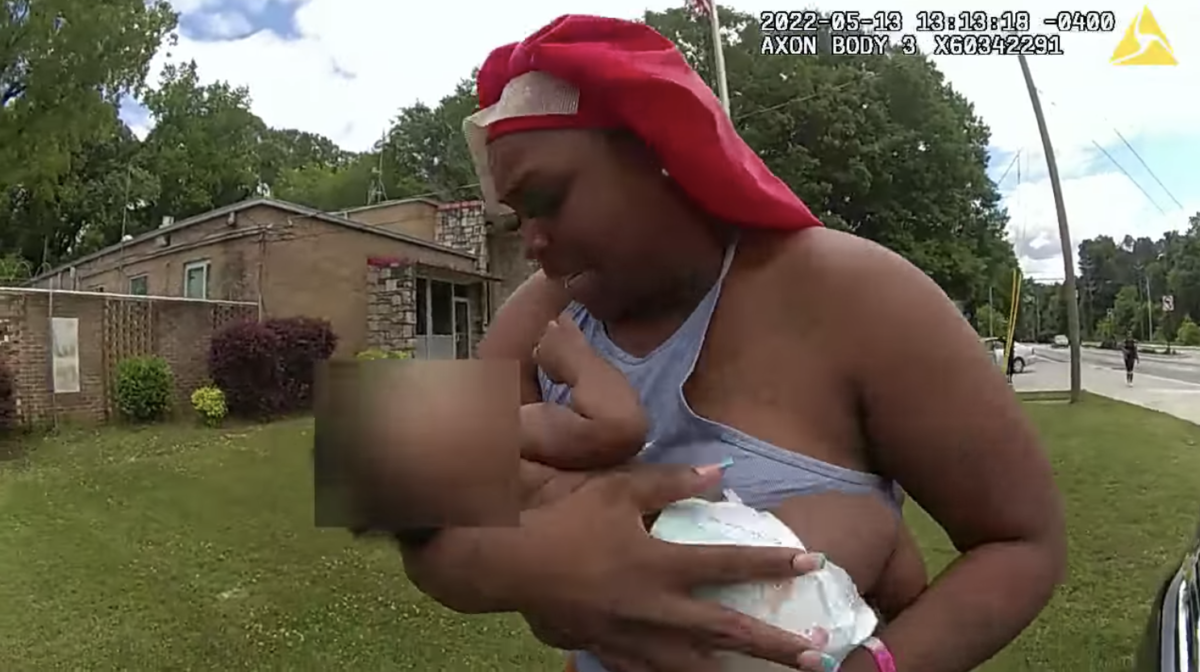 The officer followed the vehicle to determine if an emergency was at hand. The car stopped at Fire Station 9, where the occupants jumped out and flagged down the officer for help. A woman holding a 4-month-old infant told the SWAT member the child was not breathing, the Atlanta Police Department (APD) stated.
She handed the boy to Officer Oden, who calmly checked him for a pulse but was unable to find one. He immediately radioed dispatch for assistance and began administering CPR on the unresponsive infant.
Nerve-racking footage of the emergency was captured on Officer Oden's bodycam, showing the frantic female in clear emotional distress. The officer is seen applying rapid compressions with his thumb upon the infant's tiny chest as more of the car's distraught occupants gathered.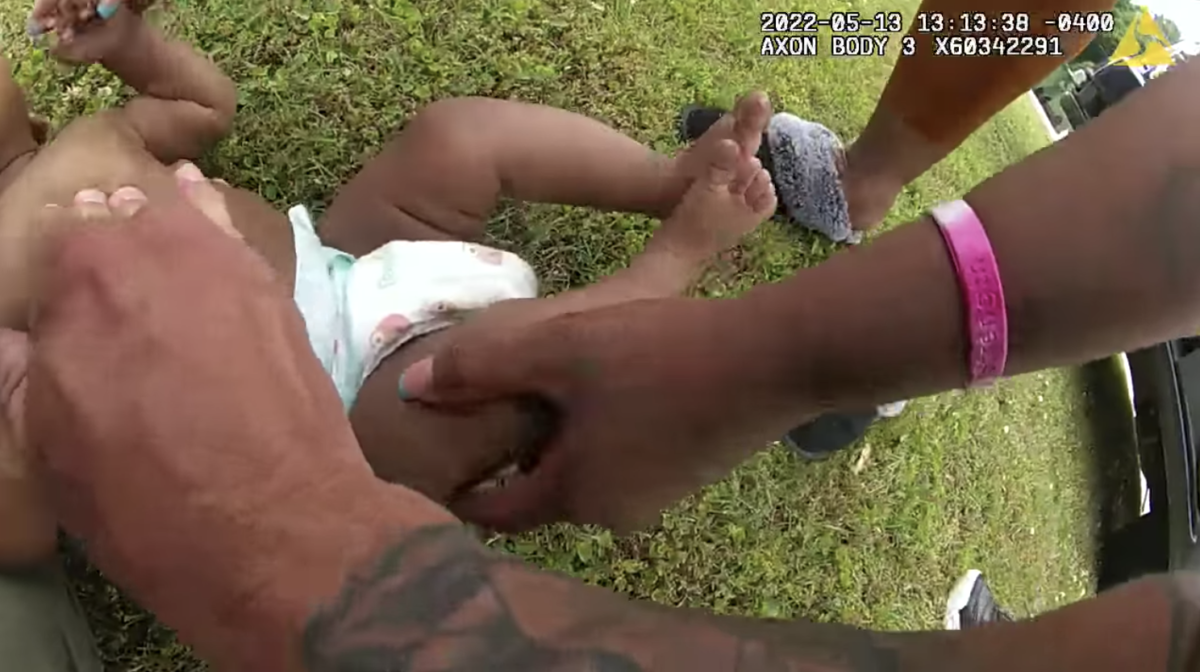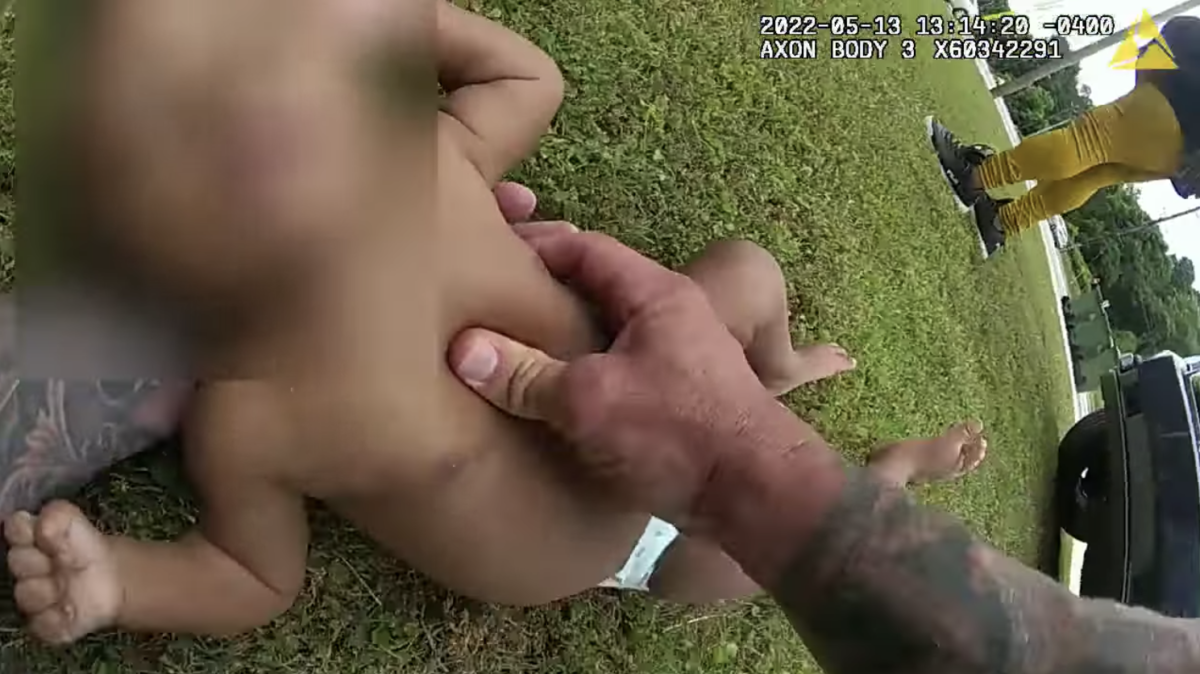 Moments later, EMS arrived. By now, the officer had succeeded in gaining a pulse from the child as his legs began to move. Emergency services took custody of the baby and rushed him to the hospital for further treatment.
"If being at the right place at the right time was a person, SPO Oden is him," APD stated in clever hyperbole. They shared the hair-raising bodycam video on their Facebook and praised the officer's incidental, yet heroic, emergency response.
"He could not have imagined that his patrolling that area would result in this type of emergency encounter. Officers never know what to expect during their shift, they just show up ready to act," the APD captioned. "This is another example of the heroic work that officers do on any given day. His response reflects a high level of training, readiness, and compassion."
They added, "We could not be prouder of him in this critical moment. We know the City of Atlanta is safer with SPO Oden and our team of professional, responsive, and caring officers who do this work and patrol our streets, 24/7, and 365 days a week. It is indeed a calling. Job well-done sir!"
Watch visceral footage from Officer Oden's bodycam showing his heroic intervention; viewer discretion is advised, as some parts might be disturbing to some:
Share your stories with us at [email protected], and continue to get your daily dose of inspiration by signing up for the Inspired newsletter at TheEpochTimes.com/newsletter