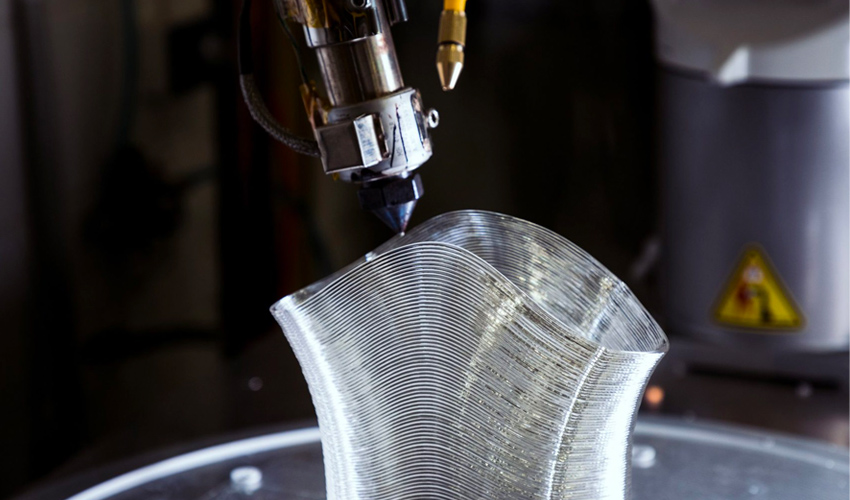 When it comes to finding new applications for 3D printing, there truly seems to be no limit. Case in point, the Australian architectural firm BVN and the University of Technology Sydney (UTS) have developed Systems Reef 2, an air distribution system made using 3D printing that, according to those responsible for the project, "breathes" like the skin of a frog. The interesting thing about this new solution is that it has 90% less embodied carbon than a standard air conditioning system, demonstrating its commitment to environmental sustainability.
When it comes to treating the air around us, additive manufacturing also has its role to play. We have seen this on numerous occasions, such as with the AMS Mini and AMS Auto, the 3D printed devices capable of filtering and cleaning the air. However, this time, we are not talking about an invention that purifies the air, but one that helps in the diffusion of air. All this in a more sustainable way thanks to the use of 3D printing.
3D Printing Was Used to Create Systems Reef 2
The idea arose from the many shortcomings the researchers observed in traditional air conditioners. Air conditioning systems are often made of sheet steel, with a high level of embodied carbon and the use of far more material than necessary. They also waste energy because they are structurally inefficient and difficult to replace after installation. According to Ninotschka Titchkosky, co-executive director of BVN, manufacturing has not changed much since their invention in the 20th century. "At the moment, the systems that we have, they're really inflexible, they're not particularly great for human comfort, they're really expensive to change and they really limit the way we want to occupy buildings now in the 21st century, which is much more adaptive and agile," she adds. Thus was born Systems Reef 2, or SR2, an air-conditioning system that integrates a computer-optimized shape and is made with 3D printing.
For this purpose, recycled transparent plastic from hospitals was used, crushed into pellets and fed into the 3D printing robot. This is coupled with generative design to make a beautiful solution that uses the least amount of material possible, further demonstrating the project's connection to additive manufacturing and sustainability. In addition, it consumes less operating energy because air flows easily around the organically branched tubes, avoiding corners to get stuck in. Moroever, by eliminating friction, the system is also smaller and thinner, which also results in the use of less material. In order to increase user comfort, those responsible for the project were inspired by frogs, which breathe through their skin. Instead of using ducts, they covered the Systems Reef 2 with tiny pores that blow air into the space below.
Although this specimen is made of transparent material, there is also the possibility of printing it in color or illuminating it to customize it. You can learn more about the system on their website HERE or in the video below:
What do you think of the 3D printed Systems Reef 2? Let us know in a comment below or on our LinkedIn, Facebook, and Twitter pages! Don't forget to sign up for our free weekly Newsletter here, the latest 3D printing news straight to your inbox! You can also find all our videos on our YouTube channel.
*Cover Photo Credits: BVN / UTS