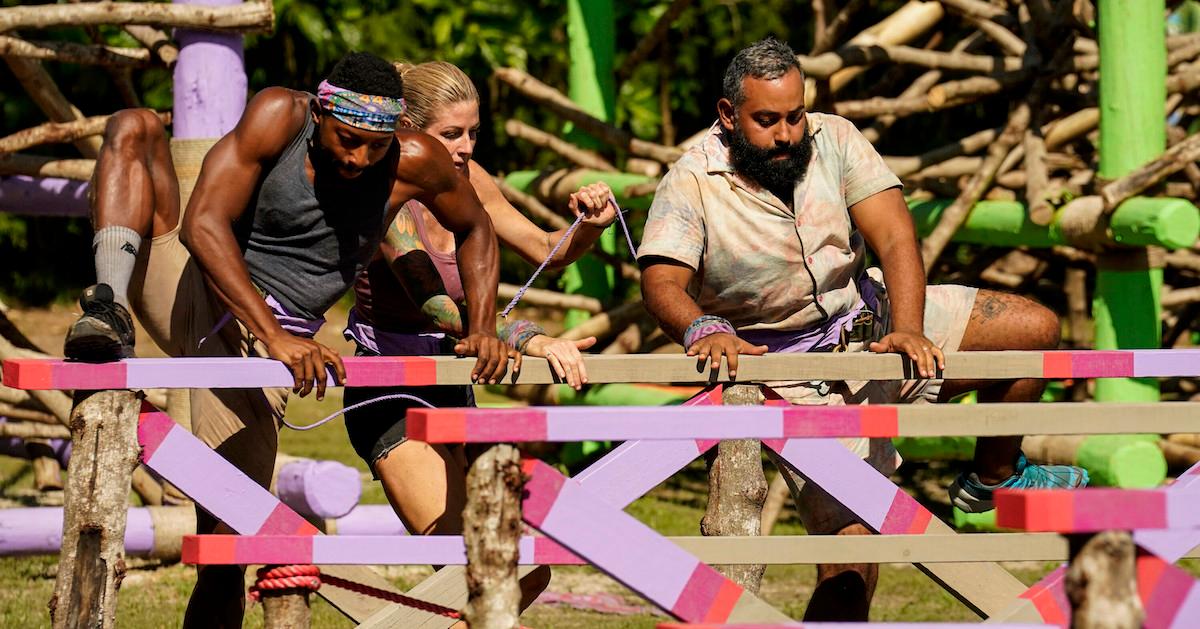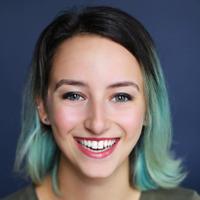 Spoiler alert: This article contains spoilers for Survivor 44, Episode 5.
Back to the night cam, Episode 5 of Survivor 44 (hilariously titled "The Third Turd") takes us into the Julius Caesar-like betrayal at the Tika tribe. For those who already forgot, Yam Yam thought he was running the show, but Carolyn and Josh blindsided him by voting out Sarah. Now with only three people left in the tribe (the first all-LGBTQ tribe, by the way!) everyone's playing damage control while throwing each other under the bus.
Article continues below advertisement
Carolyn explains that she didn't want to be the third in an alliance, aka "the third turd," a phrase we will never stop saying. The rest of the episode is a study of the relationships of the game. But like most of the show so far, Episode 5 of Survivor 44 was a big episode for Tika.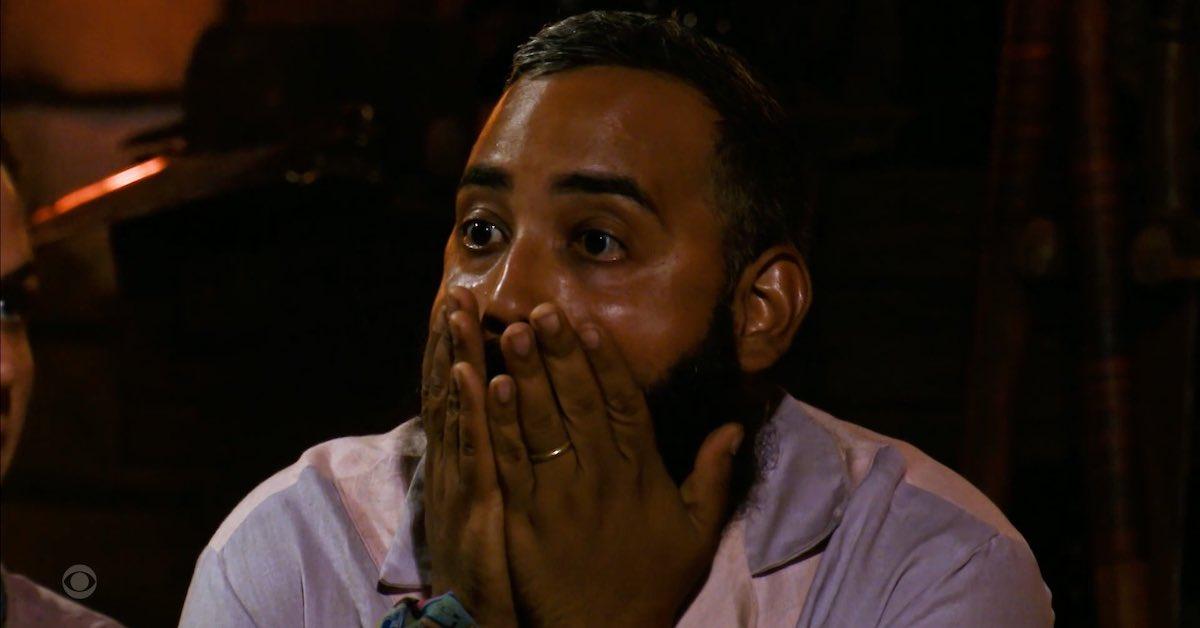 Article continues below advertisement
There were low points and high vibes.
Back at the Ratu camp, Matthew's shoulder is causing more pain than ever. "It's emotional because I've literally been training to be here for years, so it's more than just the pain," Matthew tells a comforting Carson. "You have a big heart for a little guy." But Carson is right where he wants to be — Matthew is revealing everything while Carson and Kane bond over Lord of the Rings and Pokémon. The nerds stick together!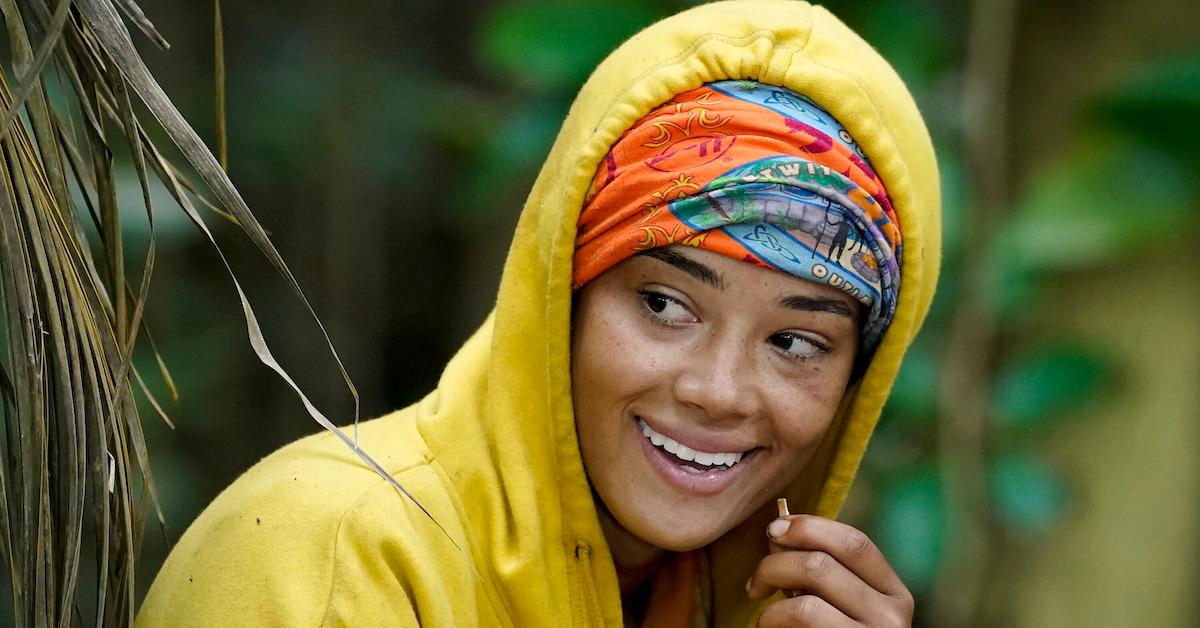 Article continues below advertisement
Then, we head over to the Soka tribe, or as Jaime calls them, the "high vibe tribe." They're meditating once again as Danny leads them through his breathing jiu-jitsu practice. We learn about Danny's little 4-month baby at home, while Frannie and Matt continue to make goo-goo eyes at each other, unbeknownst to a very unobservant Jaime.
We're coming out, Tika!
Thank god Survivor didn't give us our first all-LGBTQ tribe without acknowledging it. As Yam Yam and Josh attempt to make amends, Yam Yam asks us, "What's up with the b---h face?" and Josh says, "Yam Yam is walking around like someone killed his dog." But then they bond over their coming out stories.
Article continues below advertisement
"I never had a boyfriend because I never found myself pretty enough," Yam Yam says. "So I never put myself out there. It wasn't a thing of me being afraid I was gay, it was a thing of me not finding myself attractive. And many many years after that, that's when I met my husband. And my husband was my first boyfriend. We got married a year after. It was a thing of me accepting myself."
Article continues below advertisement
Yam Yam, we all love you for who you are! After he tells Josh his story, Josh proceeds to share how he moved away from his hometown of Atlanta, Ga. because "he knew he was different." After he came out to his mom, she cried all day, but the next day she came around. Now, Josh feels like he's in a power position, and Yam Yam is ready to vote out Carolyn if necessary.
Immunity is "back up for grabs."
In another classic immunity challenge, the teams have to climb over and under obstacles while they are tied together before they fill up a bucket with water to release a gate. Once they release the gate, two players need to maneuver three balls through a tricky table maze. Matthew and Lauren sit out for Ratu, while Jaime and Frannie sit out for Soka … which means that with 13 players left in the game, only two women run the immunity challenge. *cringe*
Article continues below advertisement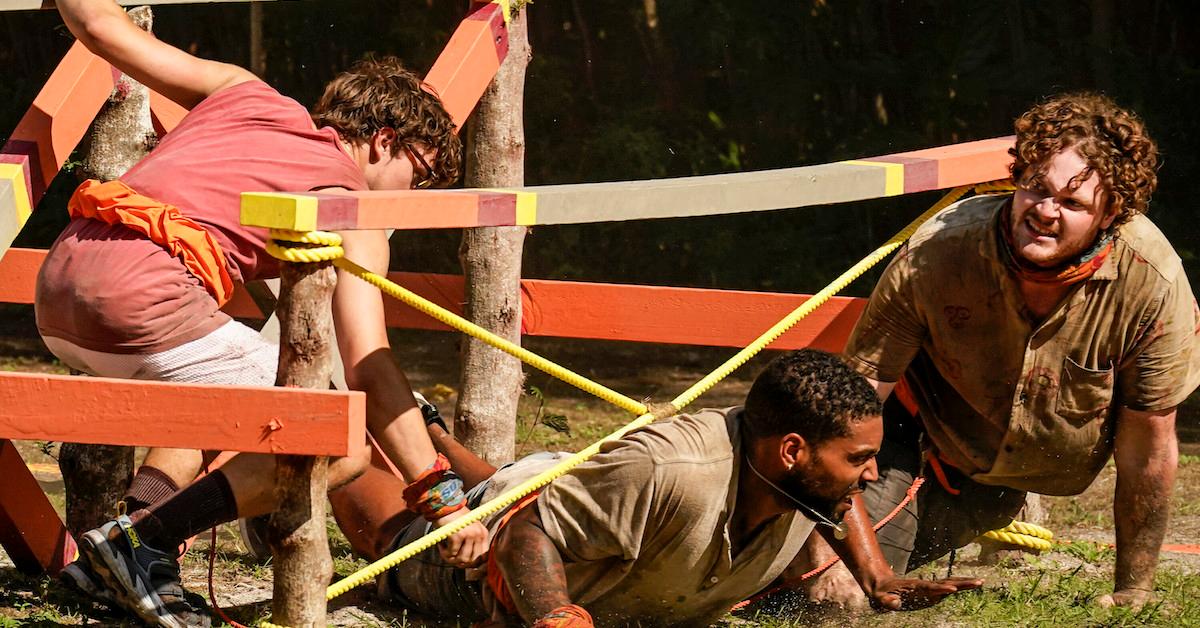 Tika's in the lead throughout the first part of the challenge, but only by a nose. Once they get to the table maze, Yam Yam and Josh cannot get the hang of it. Ratu finishes first and Soka finishes second, and Tika finishes in last place. Not only does Tika go to tribal, but Ratu gets to choose three players to go on "the journey." What will happen this time?
Article continues below advertisement
Matthew's shoulder acts up.
Before the tribes leave, Jeff asks Matthew to stay behind so medical can take a look at his shoulder. Matthew tells them that the pain has been so bad and that it feels like "gravity is going to pull [his shoulder] out of its socket" and that without proper nutrition, he feels like his body can't heal. The doctor, Will, explains that with a small tear, the pain is normally "short-lived," but nine days of this pain hints that it's a bigger tear than they thought.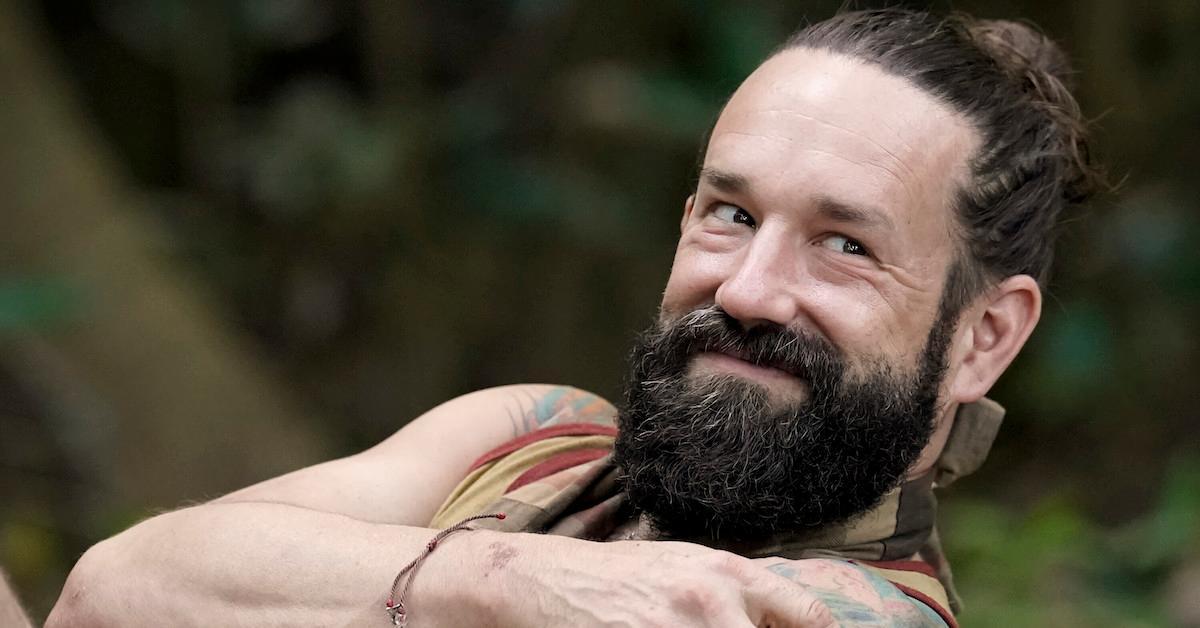 Article continues below advertisement
Jeff consoles Matthew, reminding him, "You fought for your tribe." Matthew has to figure out what he's going to do. "It's painful but I'm not one to give up on something I want so badly. This is a dream of mine, but I wake up, I'm in so much pain," he says. Back at Tika, Josh convinces Yam Yam that he has another idol, and they decide that they'll figure out if they can trust Carolyn based on what she tells them about the journey.
Then, it's Carolyn against the "muscle crew."
Ratu decided that Brandon, Danny, and Carolyn would go on the journey together. After their trek, they're greeted by a very kind message explaining that they get to go to the Sanctuary. There's no game to play and no vote to risk! Finally, an advantage-less episode. Danny and Brandon immediately hit it off to the point where they leave Carolyn out of their future game plans. They even discuss potentially working with Josh … right in front of Carolyn!
Article continues below advertisement
They also have the gall to say that it's hard for "guys who look like them" to win Survivor. While they're referring to being muscle-y physical threats, it's a pretty ridiculous statement in a game in which all the players voted out so far have been women. "Our enemies are going to be everyone who's intimidated by us and our physicality," they say, to which Carolyn responds saltily, "I'm glad you guys worked it out." Stop underestimating our girl!
Article continues below advertisement
Tika, Tika ... boom!
Once Carolyn gets back home, she quite literally "jumps into Yam Yam's arms." She wants no part of that "muscle crew," which in her mind, includes Josh. She and Yam Yam are back together, and we're cheering at home. It's like the end of The Parent Trap! Now that they're aligned once more, they realize that Josh's fake idol is very clearly a fake idol.
While Yam Yam and Carolyn are gearing up to vote Josh out, Josh finally gives us the Survivor adversity story we've been waiting for based on his pre-season interviews. He was born with Eagle-Barrett syndrome, also known as Prune Belly syndrome, and the doctors didn't think he'd live past 5 years old. But his story is one of miracles! Not only did he live, but he fought and thrived. He had a kidney transplant at 9 years old and then went on immunosuppressive medications.
Article continues below advertisement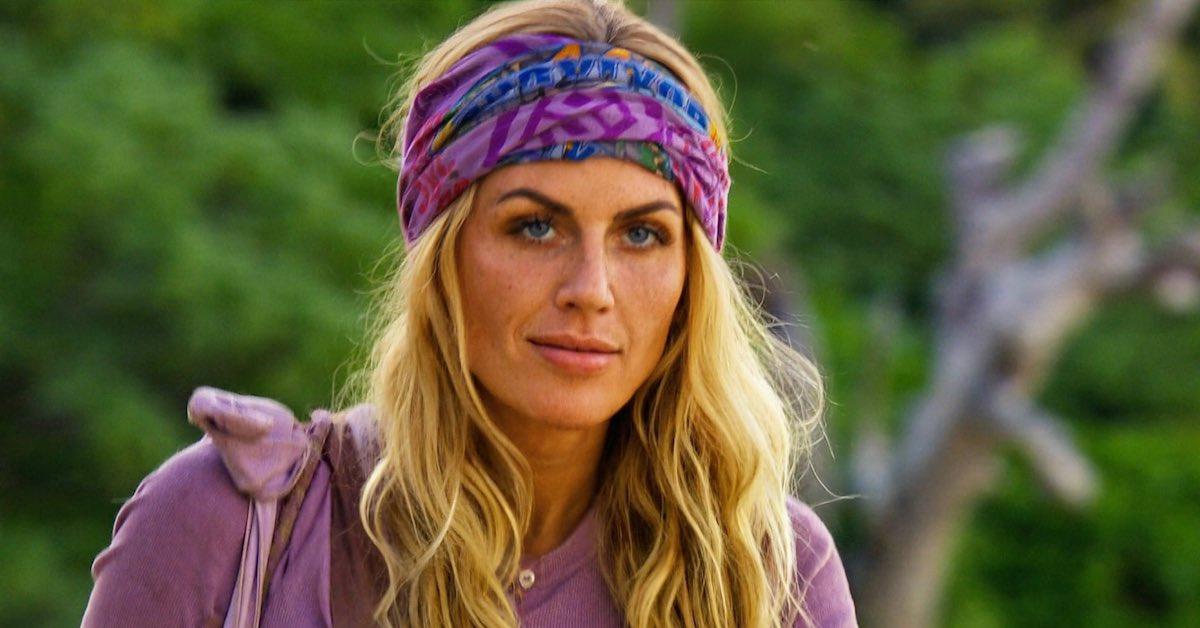 Those later caused stomach cancer when he was just 25 years old and a form of lymphoma, so he had his stomach removed. And now, Josh is a successful physician. It's safe to say that Josh is the definition of a literal "survivor" and not just in the game. Are they really going to vote him out after we finally connect with him?
Article continues below advertisement
Nope!
Jeff shows up on a boat, and Yam Yam guesses correctly that Matthew left the game. "Matthew is no longer in the game due to his shoulder," Jeff tells the Tika tribe. "The pain became too much, he couldn't take it anymore. He wisely opted to take care of himself long-term. Matthew's bad news is your good fortune." So the ticking time bomb of Tika is forced to wait another day without Tribal Council.
None of them had to go home, luckily, but Carolyn was ready to say goodbye to Josh before what will likely be a merge next week. "My only regret is that I shouldn't have climbed that rock," Matthew says in his exit speech. We're sad about it too, Matthew! But at least we got a few weeks of him before he had to go.
New episodes of Survivor air every Wednesday at 8 p.m. EST on CBS.