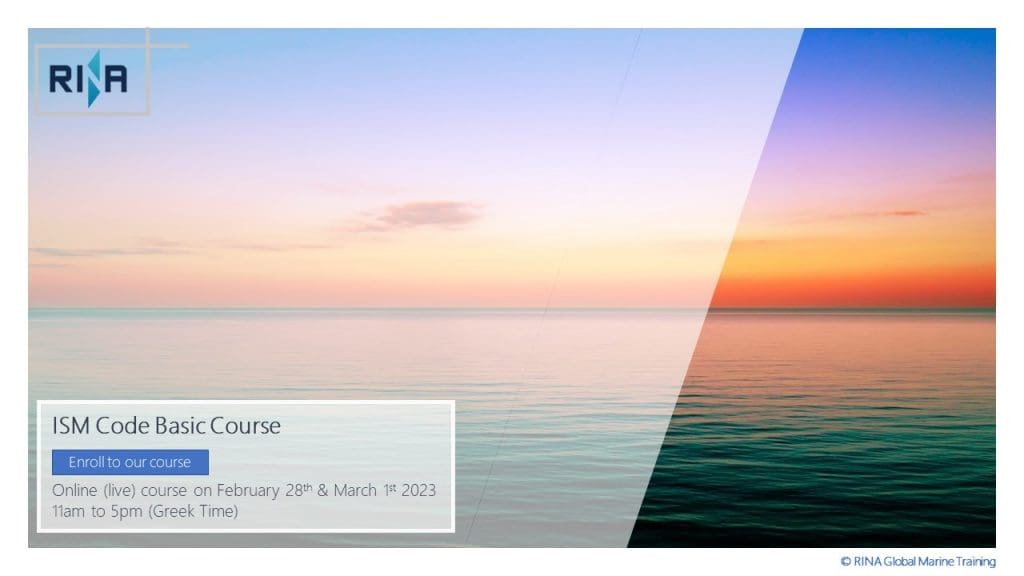 The Global Marine Training Centre of RINA, has the pleasure to announce the next online (live) course on "ISM Code Basic" scheduled for February 28th & March 1st 2023 (11:00 AM – 05:00 PM, all days, Greek Time).
ISM Code Basic Course is for maritime professionals that should be familiar with the ISM concept and requirements and understand the methods of implementation. For more info on the course, please visit the course's webpage where you can also proceed with your registration directly. www.rina.org/en/ism-basic
Let us take this opportunity to direct you on our Website with all our available online courses and the online (live) marine training calendar. www.rina.org/en/business/marine/marine-training.
www.rina.org/en/global-marine-training-calendar
Contact us at [email protected], for any additional information you might need or if you have a specific request for a tailored in-house training course for your company.