Medical workers conduct first aid training for police officers of Issyk-Kul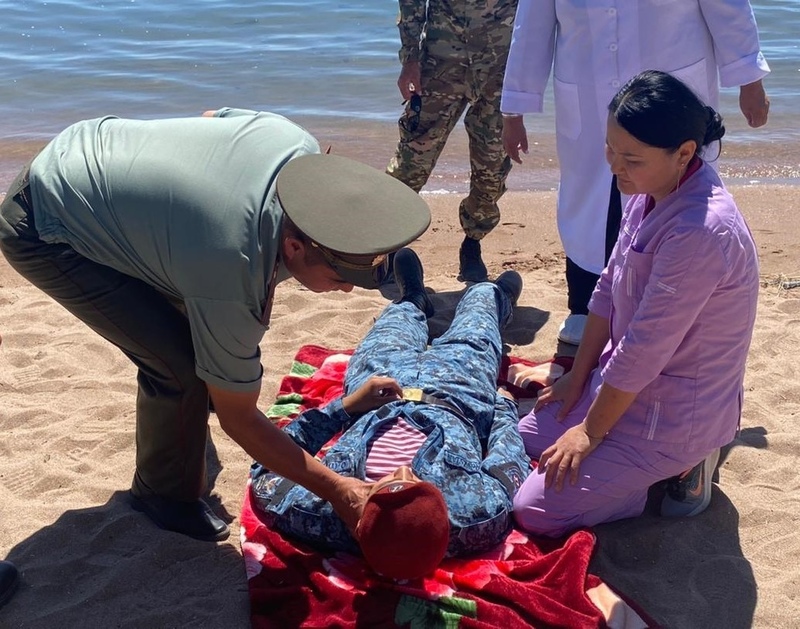 AKIPRESS.COM - The medical workers conducted first aid training for police officers of Issyk-Kul Regional Department of Internal Affairs, the regional police's press service reported.
This training was initiated in response to recent accidents on the water, and it aims to equip police officers with the necessary skills to ensure public safety during the summer tourist season.
The training involved both theory and practical exercises. Police officers learned how to assess the pulse and breathing of a victim, perform artificial respiration, administer chest compressions, and apply a tourniquet using a safety strap for a Makarov pistol to control bleeding. They were also trained on using individual protective equipment for immobilizing limbs to minimize the consequences of fractures in victims.
At the end of the training, the police officers had the opportunity to ask specific questions related to their service activities, and the medical specialists provided guidance on proper actions and responses in different scenarios.