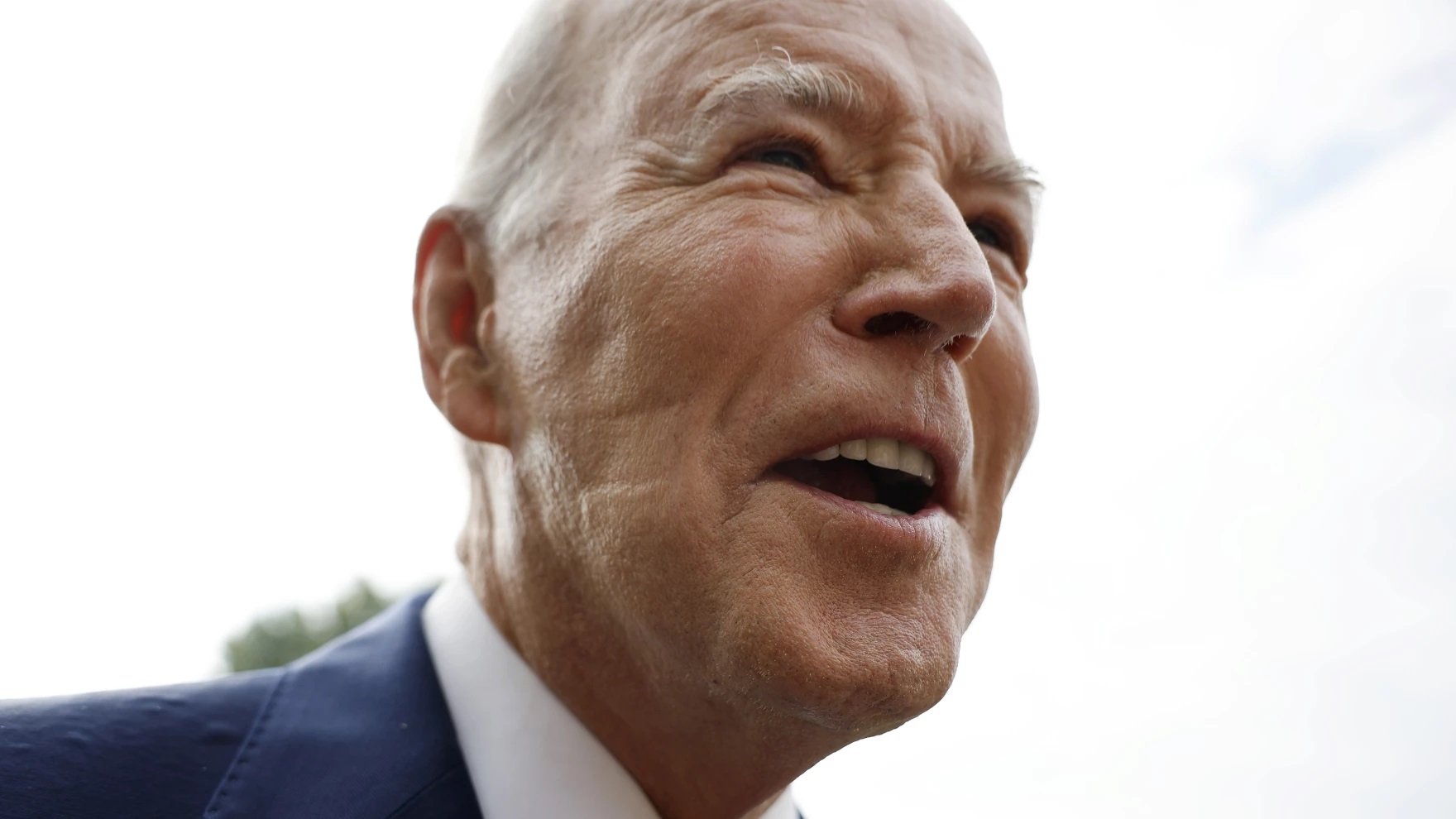 It has been revealed that the current US President, Joe Biden, who is 80 years old, has been diagnosed with sleep apnea. To manage this condition, he utilises a Continuous Positive Airway Pressure (CPAP) machine, WION reported Thursday.
Recent observations of noticeable marks on his face as he left the White House have raised questions about his fitness to lead the United States, considering his role as the commander-in-chief of the world's most powerful military.
"Since 2008, the president has disclosed his history with sleep apnea in thorough medical reports. He used a CPAP machine last night, which is common for people with that history," White House spokesperson Andrew Bates said.
Joe Biden, the current US President, holds the ageless distinction of being the oldest individual to hold this office.
Despite his advanced age, he is actively pursuing a second term in the 2024 presidential election.
However, concerns about his age have become a significant issue within his own Democratic Party.
According to the latest NBC News national poll, Joe Biden's approval rating stands at 43%.
This level of support falls short of guaranteeing a successful re-election bid. However, an additional 10% of registered voters express only a "somewhat disapprove" sentiment towards Biden's performance.
In a hypothetical rematch with Donald Trump, half of these voters indicate their support for Biden, while 39% say they would back Donald Trump.
What is sleep apnea?
Sleep apnea is a prevalent sleep disorder characterized by intermittent pauses in breathing during sleep, leading to symptoms such as snoring, daytime fatigue, and elevated blood pressure. This condition occurs when the muscles in the throat relax, obstructing the airflow into the lungs.
If left untreated, sleep apnea can have various negative effects on an individual's health. It can result in forgetfulness, persistent fatigue, and excessive sleepiness throughout the day. Furthermore, the strain placed on the heart due to the disrupted breathing patterns can contribute to the development of cardiovascular diseases. Therefore, it is crucial to address and manage sleep apnea to mitigate these potential risks.
What is a CPAP machine?
A Continuous Positive Airway Pressure (CPAP) machine is a medical device designed to provide a constant and pressurised flow of air to the airways. 
This continuous air pressure helps to keep the airways open and prevents their collapse during sleep or rest.
By ensuring consistent and unobstructed airflow, a CPAP machine assists in maintaining normal breathing patterns and alleviating the symptoms of conditions like sleep apnea.