Surfing has a lot of aspects to it as an extreme sport. Surfers enjoy themselves to the fullest unless nature decides to change their fate in an instant. Big-wave surfing is among the most popular as a different addition to the sport. It is also practiced by a lot of surfers.
ADVERTISEMENT
Article continues below this ad
Big wave surfer Shane Dorian once revealed the human limits of breath-holding in an interview with Joe Rogan in 2021. Dorian has been surfing his whole life. He also shifted his career from normal surfing to big-wave surfing back in 2003.
ADVERTISEMENT
Article continues below this ad
Same scenario in two different locations
The big-wave surfer is considered one of the best in his sport and they experience different things, which also include wipeouts that are common in big-wave surfing. Wipeouts can be fatal if the surfer doesn't know how to handle the harsh situation.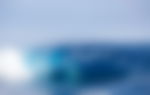 "Basically your static breath hold like whatever you can do in a pool with a calm heart rate like you can basically under pressure like if your heart rate's going crazy you can hold your breath for a quarter of your static breath hold," Dorian explained to Rogan. He explains how, in both training and real-life situations, breath-holding becomes a different situation. With a normal heartbeat, anyone could hold their breath longer than in a life-and-death situation.
According to the big wave surfer, if someone can hold their breath for four minutes in a normal situation, that would be converted to one minute in a pressurized state. He explains that if the person in such a situation has high hopes for living, their heart rate will go up and they won't be able to hold their breath for longer.
Training of the surfing legend
ADVERTISEMENT
Article continues below this ad
In the same show, Shane Dorian revealed his breath training. Dorian could hold his breath for 5 minutes and 34 seconds, so he knows that in a tight situation he could go for 25% of that time with a high heart rate.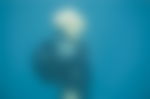 He learned the 5 minutes 34 seconds breath hold in 3–4 days of training. He improved his ability to handle high heart rate breath holds as they taught him the science behind it. The key to it is remaining as calm and not thinking about the harsh situation you are going through. It's all about the mindset as per the pro surfer.
ADVERTISEMENT
Article continues below this ad
WATCH THIS STORY – A Huge Shock for Surfing Fans Before Vans Pipeline From Kelly Slater and John John Florence
What do you think of the trick that was explained by Shane Dorian? Let us know in the comment section.