The actors who play the roles of the underwater denizens in Marvel Studios' upcoming "Black Panther: Wakanda Forever" movie needed extensive freediving training to carry out their roles.
Alex Livinalli ("Attuma") and Mabel Cadena ("Namora") in a brief interview with Deadline during this past weekend's San Diego Comic-Con in California talked about having to spend up to eight hours a day in a large water tank to film the underwater scenes.
According to Livinalli:
"We trained for months. . . . I can tell you that the first time I went in there, in the tank, everything that we shot was on a breath, we go down, we shoot, we come back for a breath, and then same thing, over and over. The first time . . . I was there for like 30 seconds, but as the time went on, I was there for like, 3 minutes, relaxing."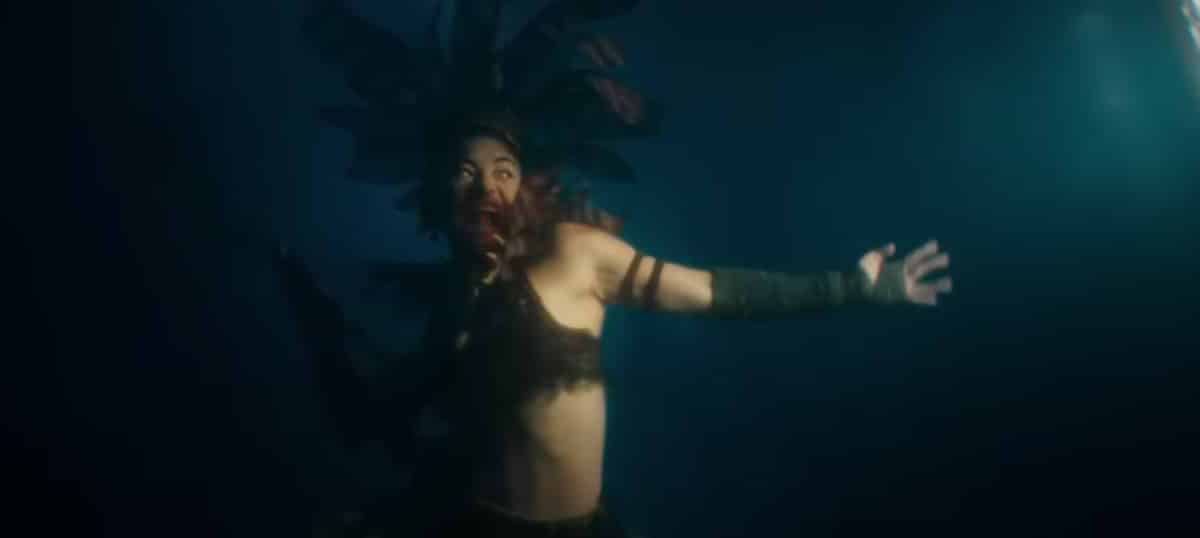 Livinalli went on to proudly brag that Cadena was able to hold her breath for up to 6 minutes.
Six "and a half," Cadena chimed in, laughing. The interviewer in Spanish said to her that she was like a "little fish."
Livinalli continued:
"It was very exciting, just being in the water, and training and getting physically ready for all the stuff that we did."
One of the folks who Livinalli and Cadena worked with was Performance Freediving International President and Founder Kirk Krack, who in addition to "Black Panther" also has worked on the upcoming "Avatar 2: The Way of Water" as well as 2016's "Suicide Squad."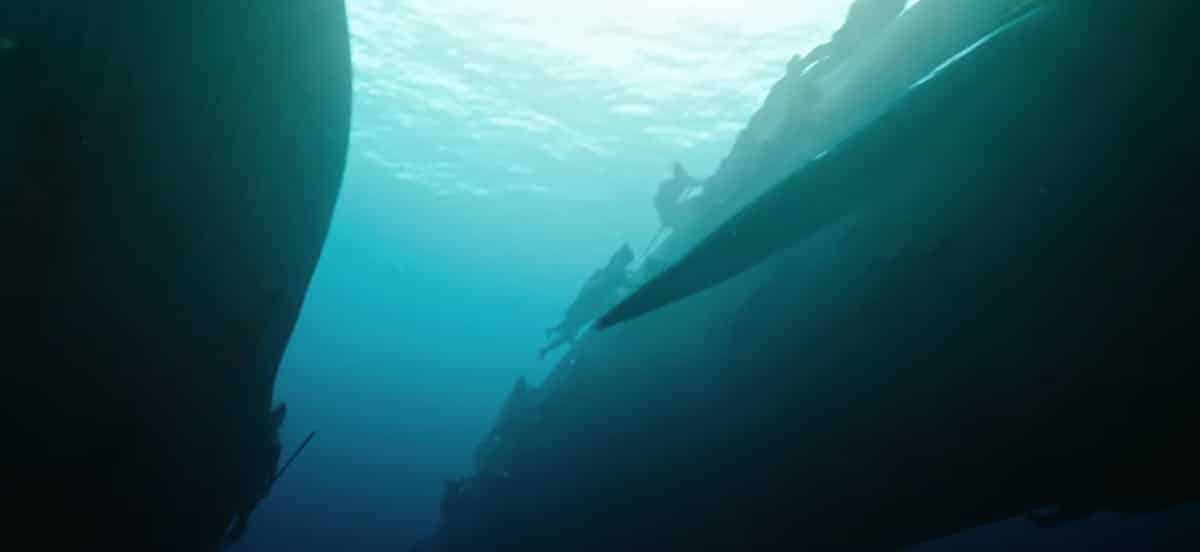 Livinalli and Cadena's characters will be from the underwater kingdom of Talocan, ruled by Namor the Sub-Mariner, played by Mexican actor Tenoch Huerta. The filmmakers reportedly decided to call it that instead of Atlantis, which is what the kingdom was called in the comics, to avoid confusion with DC's Aquaman, according to Screenrant:
"Marvel has clearly switched things up by linking Namor to Aztec mythology, a smart move that will allow director Ryan Coogler a tremendous opportunity to flex his creative muscles in terms of world-building. The name Talocan is derived from the Aztec legend of Tlalocan, a paradisaical realm traditionally ruled over by the rain god Tlaloc and his consort, the water goddess Chalchiuhtlicue; it's possible Namor and Namora stand in as these two figures."
Check out the Deadline interview below, as well as the teaser trailer to "Black Panther: Wakanda Forever."
Alex Livinalli and Mabel Cadena trained for months to be in the water for #BlackPantherWakandaForever #SDCC pic.twitter.com/NodDATJpd6

— Deadline Hollywood (@DEADLINE) July 24, 2022