Explore the unseen connection between people and nature, and be one with the living world. That's what virtual reality installation We Live in an Ocean of Air looks to offer, as it makes its Asian debut at ArtScience Museum in Singapore.
The brainchild of Marshmallow Laser Feast (MLF), one of the world's leading experiential art collectives, the exhibition transports visitors into a VR recreation of the Sequonia National Park in California, which is known for its tall, giant sequiona trees. It first premiered in 2018 at the Saatchi Gallery for London a twice-extended, sold-out run — and its appeal is understandable.
For one, the experience is a calming, meditative one. Armed with a personal rig consisting of a VR headset, heart rate monitor, breath sensors, and a body tracking device, the 16-minute exhibition allows for free roaming and spatial interaction within specified constraints. The journey begins with some breathing exercises to calm the mind and relax the body, before a projection of a large, full-sized sequonia tree appears. Visitors can then explore the space at their own pace and observe how their presence fits into the virtual forest through the interconnected exchange of oxygen and carbon dioxide, represented by orange and blue particles respectively.
Along the way, visitors will also get to enjoy binaural sound, the scents of nature, and soft breeze from wind machines, which have all been added to enhance multi-sensory immersion. The tranquility comes to an end after bringing them up to the canopy and the clouds, leaving them in a contemplative and peaceful state. It's a nice respite from the bustle of life, and should prove an interesting experience for those new to free-roaming VR technology.
We Live in an Ocean of Air builds on upon MLF's earlier award-winning multi-sensory experiences, including In the Eyes of an Animal, which showcases a 360-degree vision of a forest from the perspective of animals and insects, and Treehugger, where the inner circulatory system of a tree is visualised through the journey of water from its roots up to its leaves. It will be located on the fourth floor of ArtScience Museum, and is set to run from 28 May to 2 October 2022.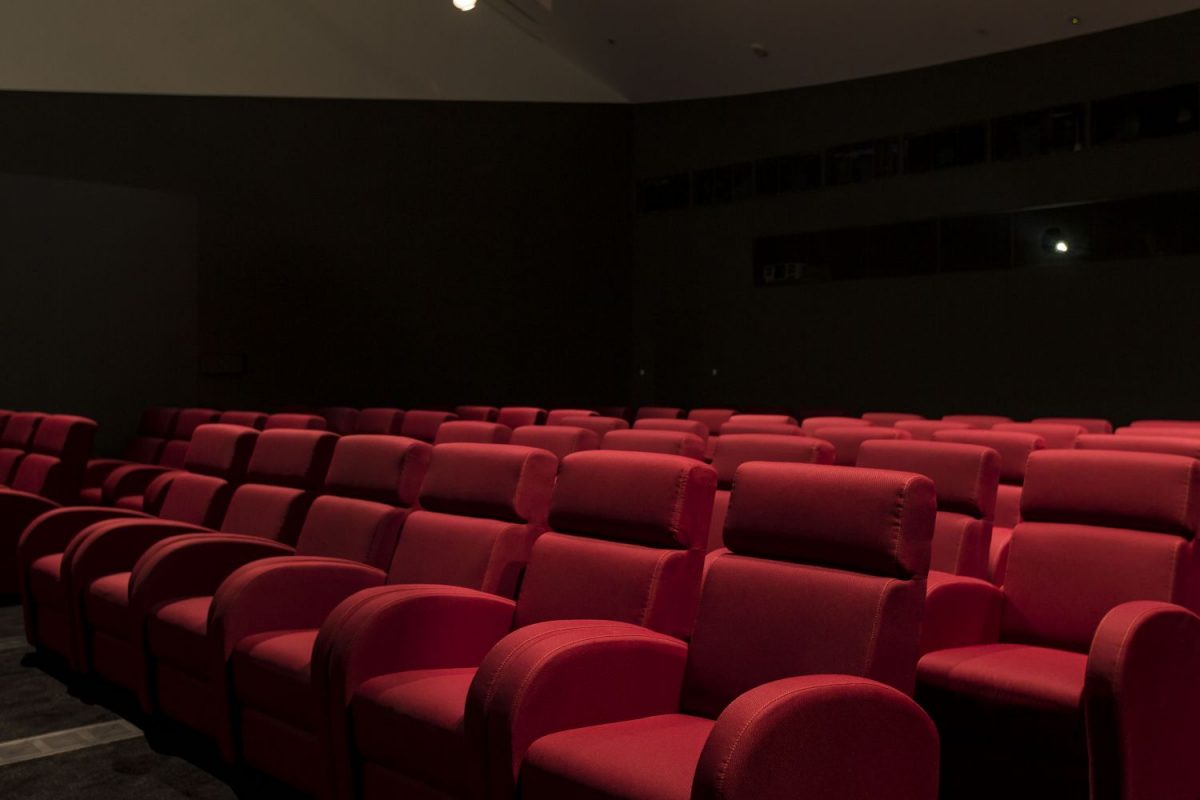 The exhibition is launching alongside a new cinema space at the museum as well, as part of a holistic offering that will extend visitors' experience across different mediums. The opening film programme We Thread in a Garden of Spells has been specially curated to complement the VR installation, forming part of a series of works that explores environmentalism. More screenings of arthouse films, family-friendly titles, and cinema hits are expected in the future.
Tickets for We Live in an Ocean of Air can already be purchased at all Marina Bay Sands box offices and online, but it's highly recommend to pre-purchase them in advance due to time and space limitations. Do note that participants will be required to wear a backpack weighing 5kg for up to 20 minutes, and that individuals below 120cm in height won't be allowed entry. Pricing details are as follows:
| | | |
| --- | --- | --- |
| | Standard Ticket (S$) | Singapore Resident (S$) |
| Adult | 19 | 16 |
| Concession | 14 | 12 |
All images courtesy of Marshmallow Laser Feast unless otherwise specified.
---
Drop a Facebook comment below!