Kannada actor Komal Kumar was last seen in 2019's Kempegowda and was on a self-imposed break from cinema for a while. The actor, who's been active in Kannada cinema for well over 25 years was not impressed with the kind of roles being offered to him and was ready to give it all up or maybe make a comeback with a film written by him. Then came along dialogue writer KL Rajashekar with a script that Komal fell in love with and began working on it.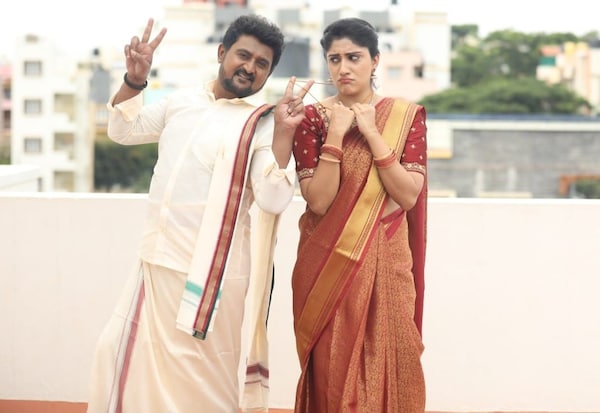 Komal and Dhanya Balakrishna
A comedy set during the pandemic, the film, which was initially called 2020, but was then renamed after the release was delayed and called Undenaama, had Komal playing a software engineer and bachelor who is desperate to get married. The making of the film was initially delayed because of the pandemic, but later also because Komal had a nasty and almost life-threatening bout of the virus. It took the actor a while to recover and regain enough health to return to work.
During the film's trailer launch, director Rajashekar had spoken about Komal's dedication towards the film, after he recovered from Covid. The filmmaker says that there were sequences which caused the actor breathing distress, but he soldiered on, determined to complete the film.
The film, which also stars Dhanya Balakrishna and Harish Raj in pivotal roles, did not have a great theatrical run. The makers, Crystal Paark Cinemas, though, were able to sell the digital and satellite rights to Sun Network, under a 50-day from release deal. The film dropped on Sun NXT earlier today and a TV premiere is expected shortly. The film, which has music by Sridhar Sambhram, also stars Apoova, Vaishnavi, Tanisha Kuppanda, and Bank Janardhan in pivotal roles.