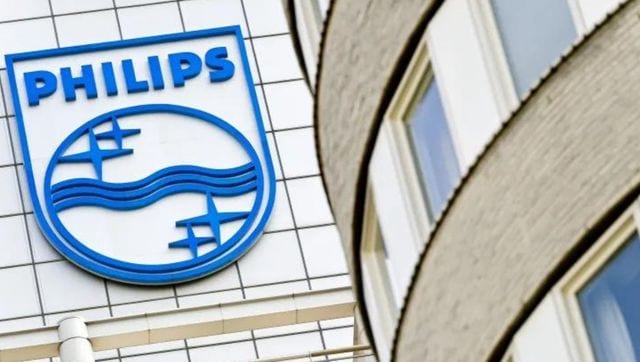 Rome, Italy: According to a judgement obtained by AFP on Friday, an Italian court has ordered Dutch giant Philips to replace faulty sleep apnea breathing equipment by 30 April.
According to the 30 March judgement, the court in Milan ordered the struggling corporation facing a large international recall to expedite the replacement of the defective equipment, which should have been done by 31 December.
Two Italian consumer organisations sued Philips on behalf of the 100,000 Italians who used the equipment to treat sleep apnea, a disease in which breathing stops and begins during sleep.
Some 55,000 people in Italy are still waiting for a replacement from Philips, the groups say.
The company faces a fine of 20,000 euros ($21,800) per day if the replacements are not completed by 30 April, the court ruled.
A lawyer for the plaintiffs, Stefano Bertone, told Il Corriere della Sera newspaper they had shown "that Philips was fully aware of the problem at least since 2014, but waited until after 2021 to intervene".
Philips said in a statement that it was considering its next steps to take, which could include filing an appeal.
"A dedicated team is working very hard to get a resolution to patients as fast as possible," Philips said, calling it a "complex undertaking" because of the number of devices to be replaced and the efforts to contact each user.
The company added that it had ramped up capacity for replacement devices.
The worldwide recall of the company's breathing devices, beginning in 2021, contributed to Philip's loss of 1.6 billion euros last year, and it said in January that it would cut another 6,000 jobs on top of an earlier announced cut of 4,000 positions.
The company faces ongoing investigations and lawsuits in the United States as well.
In announcing the recall in 2021, Philips said sound-dampening foam in the machines could degrade, causing people to inhale or swallow pieces of the foam with "possible toxic and carcinogenic effects".
In its statement Friday, Philips said results from tests to better understand health risks showed that the "prevalence of visible foam degradation is low" in its first-generation "DreamStation" devices.
The emission of particulates, it said, was "not expected to result in appreciable harm to health in patients".
Read all the Latest News, Trending News, Cricket News, Bollywood News,
India News and Entertainment News here. Follow us on Facebook, Twitter and Instagram.