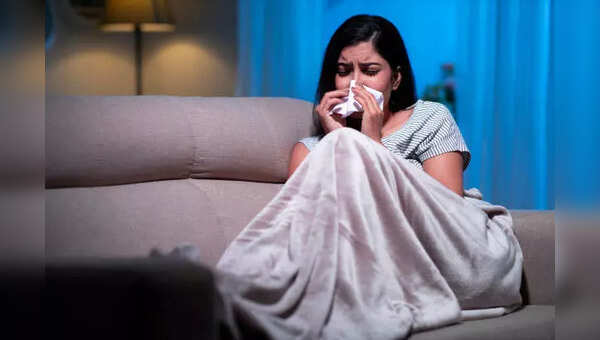 The central government has reviewed the rise in cases of influenza, and states have been readying hospitals for a possible spike in infections
New Delhi:
There is a lot of flu in the air these days. Doctors are reporting a huge surge in the number of cases, which they say isn't unusual, especially at this time of the year.
However, like with all viral infections, it is important to take precautions.
According to the weatherman, India usually sees two flu peaks every year - between January and March and, monsoon, between August and October. The virus spreads as the season changes.
News reports say the central government last week reviewed the rise in cases of
influenza
, and states have been readying hospitals for a possible spike in infections.
The
Health Ministry
has confirmed a death each in Haryana and Karnataka due to the H3N2 subtype this month.
Doctors believe the main contributors to these outbreaks of flu-related illnesses are temperature variations and water source contamination due to inadequate sewage control and drainage. This creates a breeding ground for disease vectors, particularly mosquitoes.
"Fluctuating temperatures and insufficient drainage systems create an environment conducive to disease spread. Patients with these illnesses often exhibit symptoms such as high fever, altered mental states, breathing difficulties, and gastrointestinal issues, all stemming from viral infections," said Dr.
Sanmay Chaudhry
, Physician and Intensivist, at Ruby Hall Clinic Pune,
Why is vaccination important?According to Dr. Chaudhry, the best way to prevent these infections, which can also be fatal, are vaccinations, particularly for high-risk populations like the elderly and children.
"Those aged 65 and above, individuals with compromised immune systems, and those with underlying health conditions should follow
World Health Organization
(WHO) vaccination guidelines. Raising awareness is also crucial to ensure these vulnerable groups receive the necessary protection against preventable illnesses," he added.
What are the preventive measures to counter the flu?
According to studies, up to 85 per cent of seasonal flu-related deaths occur in people who are 65 or older. Hence, it is really important to protect yourself before and after exposure to the virus. Here's how you can do it.
Avoid large crowds
Even though it is difficult to not be part of large crowds when outdoors but it is crucial to take care and protect yourself by maintaining distance and wearing a face mask.
Wash your hands regularly
Doctors recommend as the flu virus can live on hard surfaces, get into a habit of regularly washing hands, especially before preparing food and eating.
Also, you should always wash your hands after using the bathroom.
Strengthen your immune system
Strengthening your immunity is the best way to protect yourself against the flu. A strong immune system helps your body fight off infections. To build your immunity, eat a wholesome diet, maintain a regular physical activity routine, and
sleep
well.
Clean and disinfect surfaces
Use a disinfectant cleaner to wipe down doorknobs, telephones, toys, light switches, and other high-touch surfaces several times each day.
Disclaimer: Tips and suggestions mentioned in the article are for general information purposes only and should not be construed as professional medical advice. Always consult your doctor or a dietician before starting any fitness programme or making any changes to your diet.