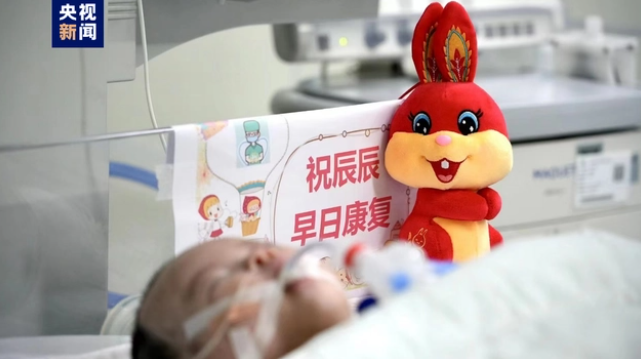 A 53-day-old baby girl got a new heart after a surgery carried out by a medical team in Wuhan Union Hospital of China on Sunday, making her the youngest person in Asia to receive a heart transplant according to China Central Television.
When Chen Chen was 24 days old, Hu, her mother, found her daughter looked listless, was difficult to feed and kept nodding while breathing.
On Jan 29, Chen Chen showed symptoms of breathing difficulty and asthma. After a diagnostic test run by the hospital, Chen Chen was diagnosed with severe and complex congenital cardiomyopathy, a serious heart disease which might lead to death without effective treatment.
The only way to save Chen Chen was through a transplant, the most difficult part of which is finding a suitable donor. The child was thus under intensive care in the ICU wing of the hospital, waiting for the donor and being prepped for the upcoming surgery.
A month later, Hu was informed a 7-month-old boy"s family in Guangzhou agreed to donate their son's heart after the child was diagnosed as braindead.
The heart, escorted by a medical team from Guangzhou to Wuhan on Sunday, was successfully transplanted after 3 hours of surgery.
Chen Chen's condition was monitored by special staff for 24 hours after the procedure, but subsequently made a full recovery and her vitals are stable now.
Chen Chen will face many complications including potential infection and rejection, according to professor Dong Nianguo, who led the medical team.