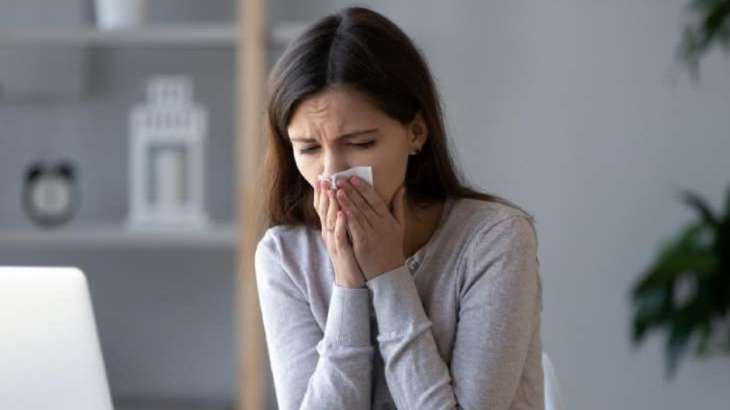 Flu cases in India: Amid soaring cases of influenza cases across the country, people have been rushing to medical stores in order to take anti-biotic tablets without consulting doctors. However, the Indian Council of Medical Research (ICMR) recommended people or patients suffering from painful coughs to not risk their lives by taking pills without proper medical consultations.
Here are the top 5 guidelines:
Doctors advise people to avoid taking antibiotics, which are frequently ineffective. The World Health Organization reports that between September and January, the West experienced influenza A (H1N1) pdm09, A (H3N2), and B viruses circulating in several countries.
Influenza is caused by flu viruses A, B, and C. The influenza B virus is highly contagious, causing seasonal outbreaks every year. It is not as severe as the influenza A virus, but symptoms include fever, chills, sore throat, coughing, runny nose, and sneezing, fatigue, and body aches.
People have been suffering from fever, cough, loss of voice, and shortness of breath. The most common symptom is an uncontrollable cough, with or without wheezing. Prolonged coughing may be caused by air pollution that impairs respiratory immunity, new mutant pathogens that require research, post-nasal drip, allergic airway, reflux diseases, and irrational antibiotic use.
To avoid getting the flu, Dr Khilnani recommends avoiding crowded places, practising good hand and respiratory hygiene, getting annual flu shots, controlling indoor air quality, wearing a pollution mask when outdoors, and avoiding home remedies without consulting a doctor.
People need to stop taking the antibiotics once they feel better as it leads to resistance. Several other antibiotics are being misused for certain conditions and are developing resistance among patients. For instance, 70% of diarrhoea cases are viral diagnoses, for which antibiotics are not needed but are being prescribed by doctors, according to the notice. 
Also Read: Amid rising virus cases, IMA advises doctors to avoid prescription of antibiotics for seasonal flu