New COVID - Variant: Arcturus is the new COVID-19 variant in the block that is said to have higher transmission rate.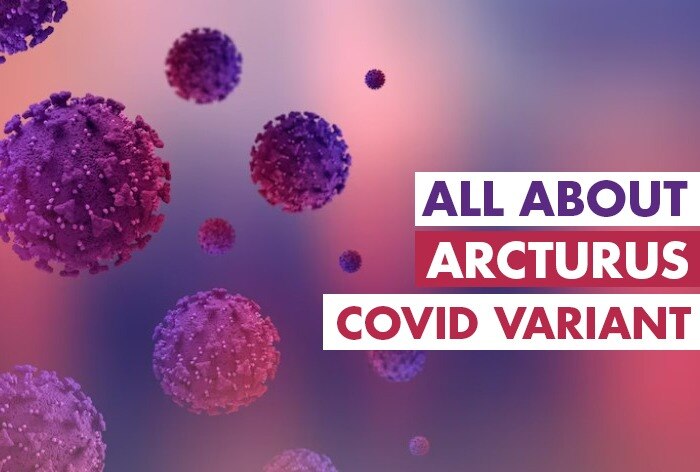 COVID-19 New Variant: India is witnessing an uptick in COVID-19 cases. Delhi logged six deaths along with 1,757 new COVID-19 cases with a positivity rate of 28.63 per cent on Wednesday, according to data shared by the health department here. Recently almost all the countries had lifted restrictions and the world was finally coming to terms with the tangible reality when another new COVID-19 mutation made it to the news. This time it seems to be driven by a variant of Omircron, XBB.1.16. called Arcturus. With the new fatalities, the death toll from the pandemic rose to 26,578 in Delhi. Ever since the COVID-19 pandemic dawned upon the world, there seems to be no end to it. Some experts believe that this has become the new normal and it soo is heading towards becoming something that will become as simple as another flu. The world is still breathing through the aftereffects of COVID-19 in terms of health as well as finances.
How is Arcturus Causing COVID Surge?
So far, this variant is reported to have high transmission rate and is affecting teenagers and children more. Arcturus is a combination of two other COVID mutations that makes it more contagious and transmissible. It also is showing properties of being immune invasive to a certain extent.
New COVID Variant Arcturus: Signs and Symptoms
According to the data so far collected, there has not been any severe symptoms of this latent mutation. Like other COVID-19 variants it has also has the following:
Prolonged fever
Runny and blocked nose
Sore throat
Conjunctivitis
Headache
Body fatigue
Muscle Pain
While there is still more research required on how pink eye or conjunctivitis is related with COVID-19, it is a common symptom in Children below the age of 12 years.
Precautions:
COVID protocol remains pretty much the same;
Start wearing masks again especially in public spaces
Avoid crowded areas
Keep hand sanitiser all the time
Maintain good hand hygiene
If you are still unvaccinated, get the necessary shots
Speaking to The Independent, Virologist Professor Lawrence Young from the University of Warwick said  that the rise of the new variant in India is a sign that "we're not yet out of the woods" and that "we have to keep an eye on it".