KARACHI:

"More than 50 per cent of the atoms in our body are composed of particles from intergalactic space. These atoms make up the proteins in our DNA of which 99 per cent is similar to that of chimpanzees," said Deepak Chopra, acclaimed Indian-American author and a pioneer in personal transformation while speaking at the 41st Sharjah International Book Fair on Sunday.
In a session titled 'The Future of Wellbeing', the prolific author of more than 90 books translated into 43 languages, told the SIBF audience: "Our perceptual reality may not be the fundamental reality of the universe. Wellbeing is a state in which mind, body and the universe flows within."
Chopra, who is also the author of NYT bestseller The Seven Spiritual Laws of Success, added that humans are the only biological organisms that deprive themselves of sleep, one of the most important components of wellbeing. "Lack of sleep affects our brain and emotions. It triggers trauma and depression. Emotional wellbeing begins with empathy and that is why humans consider love as the highest form of healing," he said.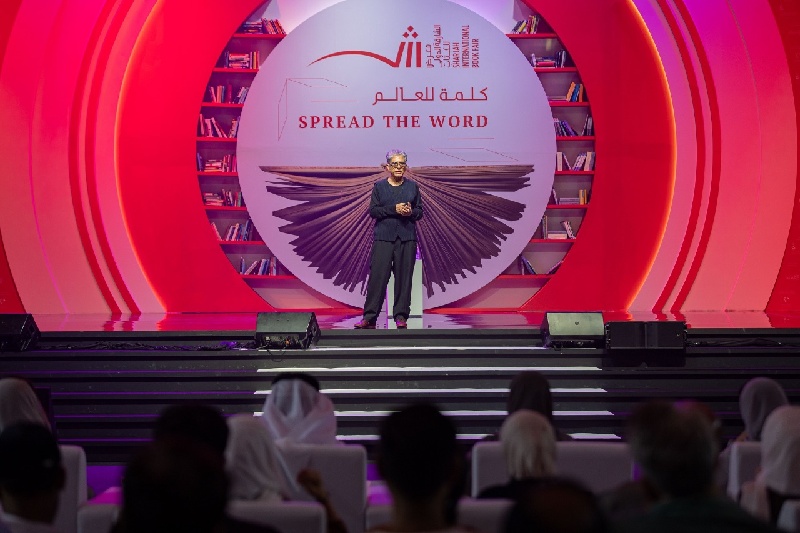 Advising the audience to keep track of sleep using available technology, the author of The Healing Self continued: "Today, health tech has advanced well enough to quantify our sleep hours and help regulate them if necessary. In our fast-paced schedule, it is important that we make use of such wearable tech to help our wellbeing and longevity."
He went on to discuss other pillars of wellbeing and highlighted the power of meditation to heal our aura and physique. "Stress is perceived as a threat by our body and the vagus nerve is activated to heal the body. Meditation helps regulate gene activities that help healing. Our physical movements and stretching, including deep breathing, helps revitalise the abundance in energy that surrounds us within."
Chopra highlighted how genes influence diets and how changing food habits can heal inflammations affecting the body. "We are affected by many rhythms which we are unaware of, like the planetary rotations. Seasonal and gravitational rhythms also have a deep effect on our bodies. Ultimately, the universe works in symphony and our body dances to its tunes," he said.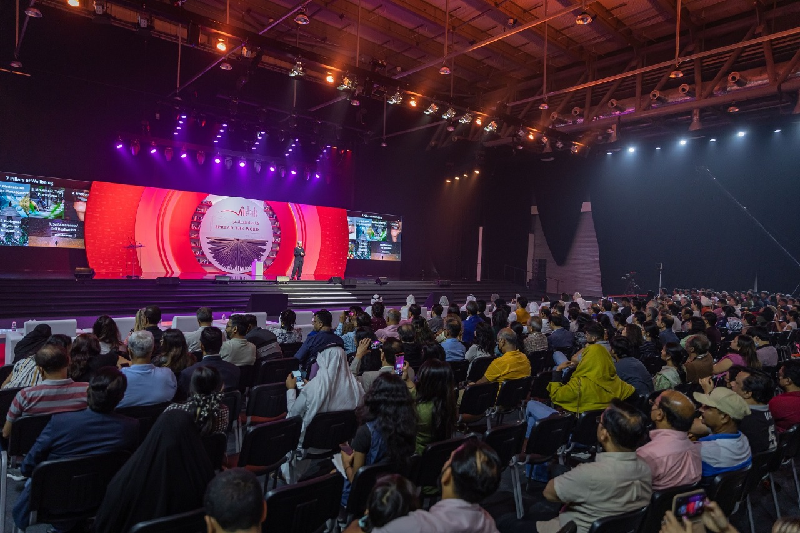 Chopra explained that our connection with "self" determines the reality we endure. "Reality feels different at different levels of consciousness. You and the universe are the matrix of existence. The highest form of awareness is a field of infinite possibilities. It is formless, creative and free of modifications, and unfolds through synchronicity," added the author of Abundance, an enlightening guide to success, fulfillment, wholeness, and plenty.
Before concluding his talk, the holistic expert who has been at the forefront of the meditation revolution, led the SIBF audience on a guided meditation session to connect them to the ultimate sense of united consciousness.