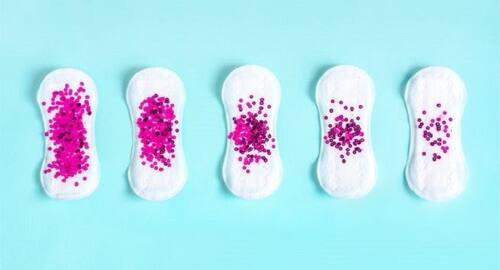 With the widespread use of sanitary pads and the improvement in the social effects of Menstrual health, the government should focus on safety.
Various government departments and NGOs are promoting menstrual Hygiene Management with the primary goal of increasing access to and usage of sanitary napkins in adolescent girls and women. Dr G. Vamshi Krishna Reddy, Director-Oncology Services, Consultant Medical Oncologist & Hemato Oncologist, Yashoda Hospital, Hyderabad shares that with this awareness's advent, sanitary napkins usage has increased in our country in the last decade, even in rural areas.
Sanitary Pads: Harmful Effects
Sanitary pads are necessary for most adolescents and women going through menstruation. Most women of reproductive age use these products for an average of 1800 days in their lifetime. The prolonged period of direct application of sanitary pads to the vulvar and vaginal tissues, which are more porous and hydrated compared to the skin, and the natural absorption of the chemicals without metabolism, make women vulnerable to the harmful effects of the substances and ingredients contained.
Sanitary pads are made of three parts:
A fluid permeable top sheet,
An impermeable back sheet.
Sanitary Pad Composition
The soothing top sheet is made of a polyethene/polypropylene fabric.
The core is a polyacrylate polymer foam, while the back sheet is a polyethene film with an adhesive.
The fragrance is added between the core and the back sheet in scented pads.
This overall composition includes the usage of volatile organic compounds (VOCs) such as styrene, chloromethane, chloroethane, chloroform, and acetone, which are classified as carcinogens, phthalates, dioxins, dioxin-like compounds, furans, and methyl dibromo glutaronitrile (MDBGN). Manufacturers use these chemicals in varying proportions to create a unique, more saleable product.
Prevention
To prevent the harmful effects associated with the use of sanitary napkins, we need a unified voice from all quarters to bring the manufacturing and packaging process safe and free from toxic chemicals. Therefore, the Sanitary Napkin product should be brought under the mandatory control of the Drugs Controller General of India. Furthermore, the ingredients used in manufacturing should be monitored, disclosed and regulated.
Focus On Safety
It is difficult to prove the causal link between the various chemicals used in sanitary pads to cancer in our country because of the lack of information regarding the ingredient usage in the manufacturing process and the lack of scientific papers to substantiate. However, with the widespread use of sanitary pads and the improvement in the social effects of Menstrual health, the government should focus on safety.
Total Wellness is now just a click away.
Follow us on