Assisted lifeguard technology company Lynxight has shared its advice and experience on the vital role of AI systems in ensuring safety during water-based activities.
Shallow water blackouts (SWB), or hypoxic blackouts, have turned many days of aquatic fun into tragedy, posing a threat even to those frolicking in shallow depths.
They occur under four conditions related to oxygen (O2) and carbon dioxide (CO2) levels in the body prior to breath-holding.
These conditions are low CO2, low O2, normal levels of both, or low levels of both during competitive situations.
Hyperventilation before breath-holding can exacerbate the risk, as it diminishes the amount of circulating CO2, decreasing the urge to breathe and causing individuals to hold their breath longer than is safe. Underwater pressure changes in deeper water can also contribute to blackouts. Besides these, fatal outcomes can result from larynx spasms, fatal cardiac arrhythmias, or seizures induced by hypoxia. SWBs are severe oxygen deprivation to the brain, posing significant risks to swimmers practicing breath-holding underwater.
In the simplest of terms, a shallow water blackout occurs when the brain does not receive enough oxygen to function correctly.
Where Do Shallow Water Blackouts Occur?
Shallow water blackouts predominantly occur in settings where individuals engage in breath-hold diving, often within swimming pools. Even though it is associated with deep free-dives and rebreather or open-circuit scuba diving, the occurrence of shallow water blackouts in swimming pools makes this a more widespread concern. Therefore, raising public awareness and implementing preventative measures, especially at public pools, are critical steps to reduce instances of this potentially deadly condition.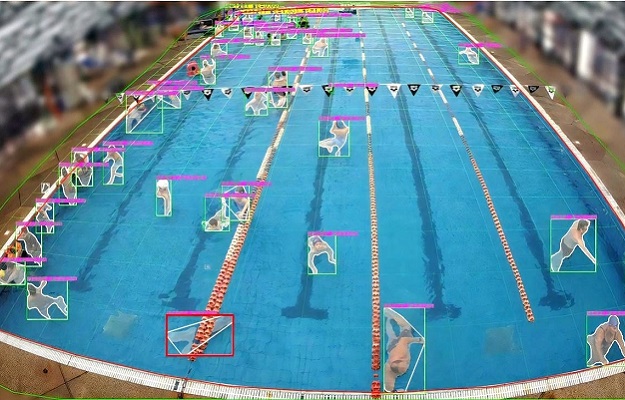 Shallow Water Blackouts: An Ounce of Prevention is Worth a Pound of Cure
Preventing shallow water blackouts is a multifaceted approach, consisting of education, training, and technological innovation. Organisations such as USA-based Underwater Hypoxic Blackout Prevention (the former Shallow Water Blackout Prevention Foundation) aim to raise awareness about this deadly phenomenon through education and training. These educational initiatives highlight the potential dangers of SWB, emphasize the importance of early warning signs, and teach how to minimize the risk of a shallow water blackout.
Innovation
Innovating in this space AI-based drowning prevention system Lynxight uses cutting-edge artificial intelligence technologies to monitor swimmers in real-time, alerting lifeguards and other pool safety personnel about potential threats before they become incidents.
By incorporating Lynxight into pool safety protocols, facilities can significantly decrease the occurrences of shallow water blackouts.
Other Swimming Risks
Aside from shallow water blackouts, other types of drowning present a threat to swimmers. These include dry drowning, where water does not enter the lungs but causes a spasm in the airway, leading to asphyxiation, and secondary drowning, where a small amount of water gets into the lungs and causes a delayed reaction that can result in breathing difficulties.
RLSS UK and GLL collaborate with Lynxight
RLSS UK, the UK's leading swimming pool water safety organisation, and GLL, the UK's leading leisure trust and largest public swimming pool operator, have announced a tripartite collaboration with Lynxight.
This ground-breaking partnership aimed to thoroughly test the Lynxight system with a view to revolutionising how lifeguards and operators safeguard pool users across the UK and Ireland.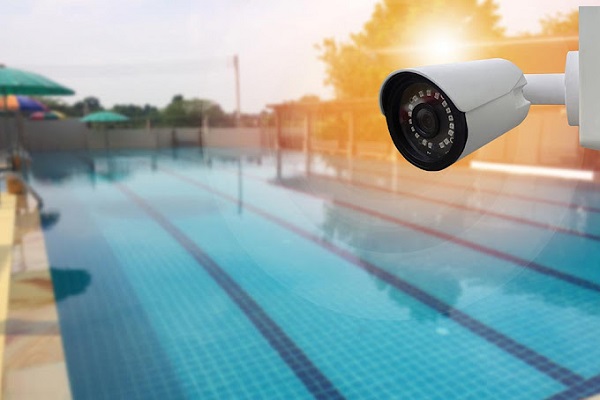 For over 30 years, RLSS UK has been at the forefront of supporting pool operators with qualifications, guidance, consultancy, and expert training to meet evolving water safety challenges. Embracing technology as a means to enhance safety and support lifeguards and pool operators, RLSS UK and Lynxight, with GLL's expertise and support, is introducing an innovative and affordable new solution for pool risk management. This collaboration reaffirms RLSS UK's commitment to being the leader in lifesaving and lifeguarding, sharing expertise, and providing everyone with the skills to save lives and enjoy water safely.
RLSS UK Chief Executive, Robert Gofton commented "after several years of investigating how technology and AI would impact lifeguarding and lifesaving, we are thrilled to announce this partnership with Lynxight. We believe this system will elevate swimming pool safety, making pools even safer for everyone."
During a successful six-month trial by GLL, they were able to adapt, test and refine the system to meet the stringent needs of UK pool operators.
Enhanced metrics generated also helped to optimise swimming pool operations, including real-time insights into pool usage, swimmer numbers, and detailed data for each lane or pool area. The positive results and feedback from the trial have generated immense interest, with GLL planning to install the Lynxight system in a number of their swimming pools over the coming months.
Click here for more information on Underwater Hypoxic Blackout Prevention.
Click here to contact Lynxight via their entry in the Australasian Leisure Management Supplier Directory.
Images: Shallow water blackout occurs when the brain does not receive enough oxygen to function correctly (top, credit: Shutterstock), middle and lower images courtesy of Lynxight.
Related Articles
3rd August 2023 - Blacktown City Council raises water safety awareness on World Drowning Prevention Day
27th July 2023 - Royal Life Saving Society Australia selected to join Global Alliance for Drowning Prevention
25th July 2023 - Landmarks Go Blue to mark World Drowning Prevention Day
25th July 2023 - AUSTSWIM marks World Drowning Prevention Day with call for more Australians to become swim teachers
20th July 2023 - SWIM Australia and AUSTSWIM join forces to reduce drowning rate
2nd June 2023 - World Health Assembly adopts first ever resolution on drowning prevention
21st March 2023 - Lynxight Drowning Prevention Technology enters the Australian market
4th March 2023 - Summer drownings figures reveal 90 deaths across Australia
24th February 2023 - New resolution for global drowning prevention championed by 60 nations
19th January 2023 - Blacktown City Council's Swim Sense programs looks to tackle adult drowning toll
2nd December 2022 - Randwick City and Waverley councils launch Float to Survive initiative to reduce national drownings 
9th November 2022 - More than 500 children lose their lives to drowning over past two decades
30th September 2022 - Council to offer support to lifeguards after near drowning at the Gold Coast Aquatic Centre
16th September 2022 - 2021/22 drowning toll the highest in more than 25 years
5th August 2022 - Swim It Forward 2022 campaign launched by Swim Australia ahead of peak drowning season
22nd July 2022 - Key Royal Life Saving research shows drowning risk of dams, ponds and irrigation channels
16th May 2014 - Awareness campaign warns of dangers of shallow water blackouts
---
Support our industry news service
We hope that you value the news that we publish so while you're here can we ask for your support?
As an independent publisher, we need reader support for our industry news gathering so ask that - if you don't already do so - you back us by subscribing to the printed Australasian Leisure Management magazine and/or our online news.
Click here to view our subscription options.