Tai Chi Chuan originated in China and has been practiced for more than 2,000 years. It is the only martial art that has a dual purpose: a system of self-defense, and a provider of health benefits.
To understand why Tai Chi is so effective, from a health perspective, one must understand the concept of "Chi." The word means "breathe" and/or "vital energy." Chi is a form of energy in our bodies that all of us need to exist.
In the Western world, Chi can be compared to bioelectricity, the body's electrical program. Chi must flow uninterrupted in the body to have good health. When its flow is disrupted, illnesses appear.
Tai Chi, with its gentle, controlled, balanced movements, improves health by allowing the Chi to flow better in the body. It can improve circulation, balance, flexibility and coordination – and it is safe for everybody, including elderly people and pregnant women.
For centuries, people across China have been practicing Tai Chi for their health, sometimes as much as three times a day. The most important aspect of this incredible exercise is the breathing. Doctors say that with a good intake supply of oxygen, our internal organs rejuvenate themselves.
And, for exercising our internal organs, there is nothing better than abdominal breathing, deep breathing from our abdomen, compared to just lungs breathing, which is too shallow to carry oxygen throughout the body. The benefits of this deep breathing are nothing short of amazing. It can replenish our energy and even show down the aging process, clear our minds, give us a sense of relaxation, focus and well-being.
During the practice of Tai Chi, the body and limbs move slowly so that ligaments, joints and bones develop without harm. In fact, Tai Chi is called "the moving Meditation," helping to bring peace of mind, and it strengthens the brain and increases one's vital force. It also teaches patience and discipline and love for oneself.
One nice thing about Tai Chi is you don't have to "believe" in it. You just have to be curious and open-minded enough to try it a few times to see the difference it can make in your life. Then it will become part of your "lifestyle."
---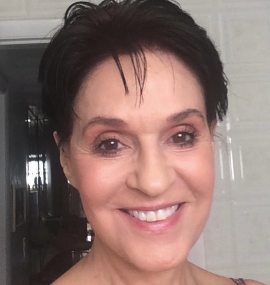 Donatella Dillon is a Key Biscayne-based trainer with 35 years experience, of which 17 years were spent at The Ritz-Carlton Key Biscayne. She holds an Associate of Master & Clinical Hypnotherapy.
She can be reached for personal or group sessions at [email protected] or call (305) 775-1743. You can also follow Donatella on Instagram here.